The world changes every minute and contemplating what it would be in about 40 years from now is a rather hypothetical preposition. Christopher Glenn pre supposed that maybe by the year 2050; the city of Los Angeles will be in the midst of an epidemic outbreak. If this happens to be true, people will be expected to escape from the city to some place far away. For this, Glenn has developed a prototype of the BOT, a prefabricated mobile architecture.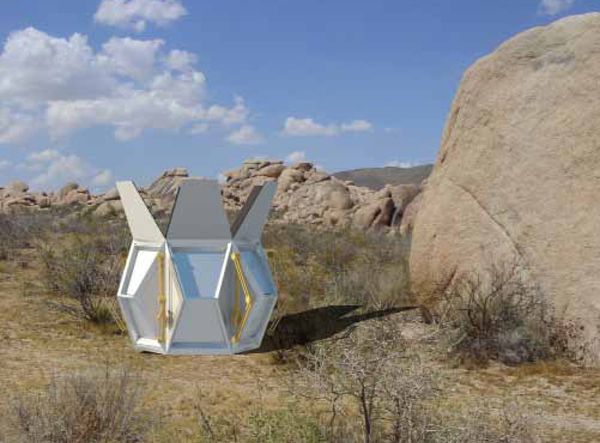 Coming to the design part of BOT, it is a concept dwelling vehicle suitable for all terrain types and is meant to be used by a single person. Looking at its pictures, you will realize it is designed like one of those fancy alien dwellings from the movies and surprisingly it can move, and crawl and walk and even climb walls and mountains if required.
This small dwelling will be integrated with a number of sustainable energy systems. The person will in fact not be exposed to any outside elements, therefore, keeping him safe against the epidemic in this case. Heating, cooling, power, air filtration, etc. had been thoroughly investigated in advance as they had to be operational, while on the run. All these systems when put taken collectively, will be sufficient enough to keep the vehicle off the grid for all times.
Via: Behance