Modular or prefabricated homes are en vogue. They are taking the sustainable building industry by a storm. You no longer have to compensate yourself with plain boxlike houses. With brands like IKEA entering the market, there's much more to explore. These houses aren't just eco-friendly, in addition, they are also aesthetically pleasing. Furthermore, they achieve this appeal without compromising on the prices.
Prefab homes are unique also in that they allow modern design available to the homeowner at a lower cost, as it is cheaper to design and construct such homes than regular custom-built houses. Let us check out some of these houses.
BOKLOK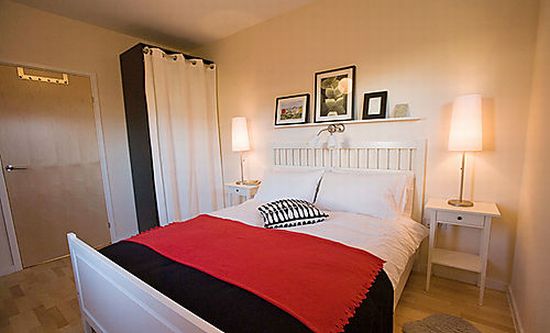 Lovers of IKEA stuff have reasons to rejoice, for IKEA recently announced construction of living units dubbed BOKLOK.
For those not very familiar with IKEA, this is a Swedish international home products retailer which is popular for its stylish, exquisite yet economical products, including flat pack furniture, accessories, bathrooms and kitchens in more than 231 retail stores in 24 countries.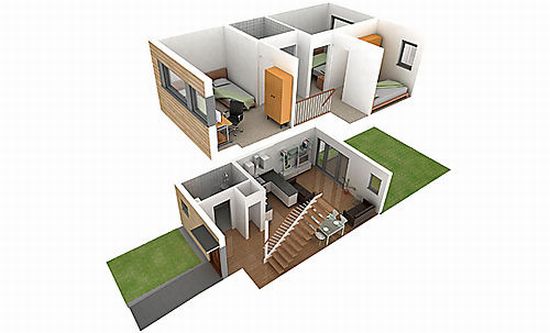 BOKLOK, translated from Swedish, means 'live smart'. The concept of this Live Smart @ Home homes is based on customers' needs and wishes – a safe environment, spaciousness and access to green space. If you are wondering what will be special about theses BOKLOK homes, well apart from the fact that they are being pioneered by IKEA, these homes will have an open-plan layout, high ceilings and large windows, thus giving the rooms a light, airy and modern-day feel.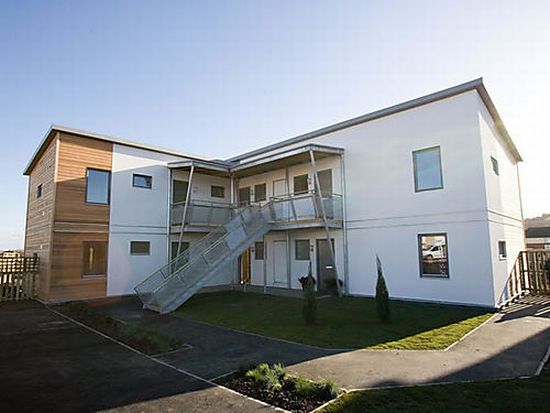 If you want to take a look at these $260,000 apartments, then you can do so very soon, since work on the first block of apartments at St James Village in Felling, UK is nearing completion. Go ahead, take a look and get a feel of how your dream home will look like.
Some more prefabricated homes ideas
These homes are mobile. You can take them to various places. Moreover, these are not only popular for their sustainable features but also for their gorgeous appeal. It's hard to take eyes off them and they look really stunning.
1. Prefabricated Sustain Mini Home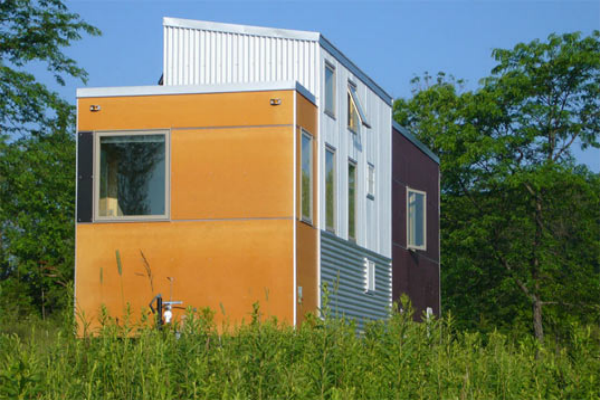 The sustainable prefabricated MiniHome are in the market and are creating buzz around the globe. This factory manufactured house looks stunning and its interiors are awesome.Although it has a small living area but still, for its stunning looks, it is a good option. This design is not just beautiful inside and out, but also is sustainable through and through. This house is one of the most beautiful prefabricated houses. It delivers perfect comfort and green atmosphere all around.
2. Pre-fabricated Living Homes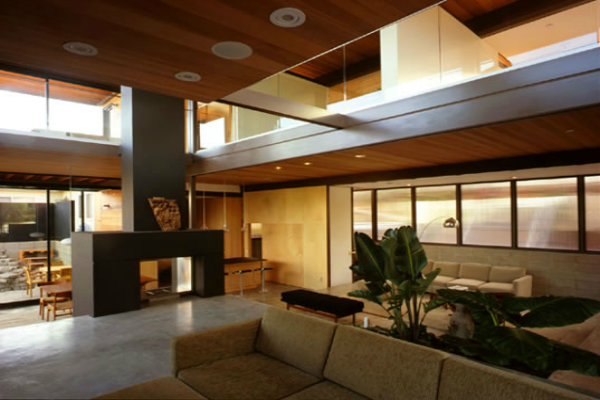 The prefabricated Living Home was designed by Ray Kappe and is known for its elegant and stunning design. People are not much aware about these green homes and those, who are aware, can't wait to get one. Same goes with this Living room. Made in just 15 days, this Living Home has a high potential for reducing the environmental impact of construction.
3. Prefabricated WeeHouse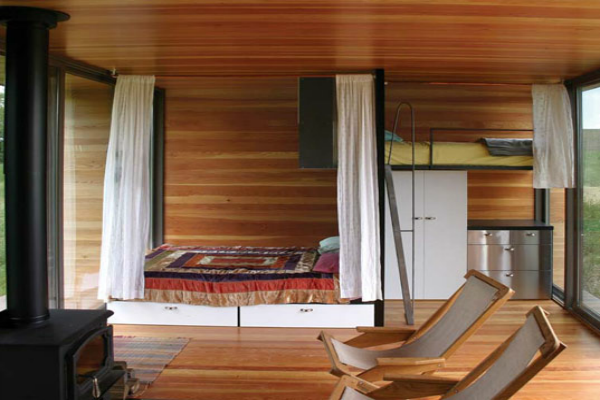 The wee house has super gorgeous interiors with a touch of green technology. The basic unit of the wee house consists primarily of steel and wood which comes with a bamboo flooring. The wee house is provided with an Ikea cabinetry, kitchen and sinks. This greenhouse is best known for its compact structure and efficient size. The company has planned for constructing many such houses and also provides option for "Not-so-wee Houses" which include some of the basic stacking units, attachable porches and much more. The Alchemy Office is planning to develop such wee house to meet the needs of diverse users. The wee house is available at $125 per square feet.
4. Prefabricated IT House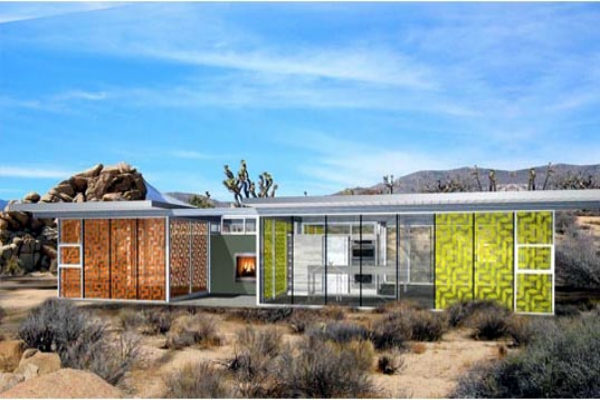 Now finally you can own a prefabricated IT House of your own at a very reasonable price. This prefabricated IT House offers sustainable features with a potential to help out environment from construction effects. This IT house is designed by Linda Taalman and Alan Koch. It is made out of aluminum frame structure by Bosch and fiber glass.
5. Micro-Mini Home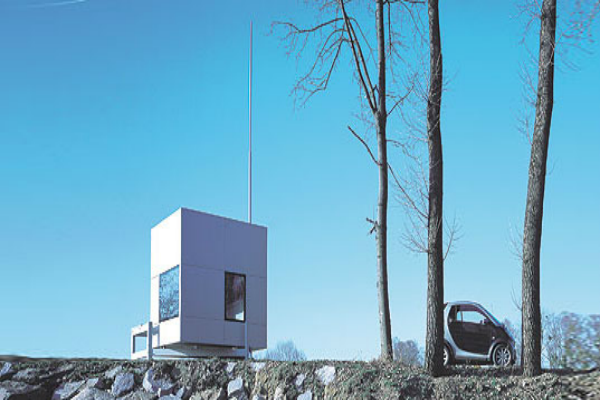 The Micro Mini Houses are in and are very popular for their compact and stunning design. This Micro mini house is inspired by a Japanese tea house. Furthermore, the compact efficiency of a smart-car which owes its development to a bunch of students from Japan. The students have come up with this tiny and mobile Micro mini home that is capable of providing a comfortable stay for few people. The house is really lightweight. In addition, this tiny cube provides a double bed facility with working table and dining space for 4 to 5 people on lower level. This compact Micro Mini house is priced at € 50,000.
6. Live Pod – A prefabricated dwelling that reacts and co-exists with nature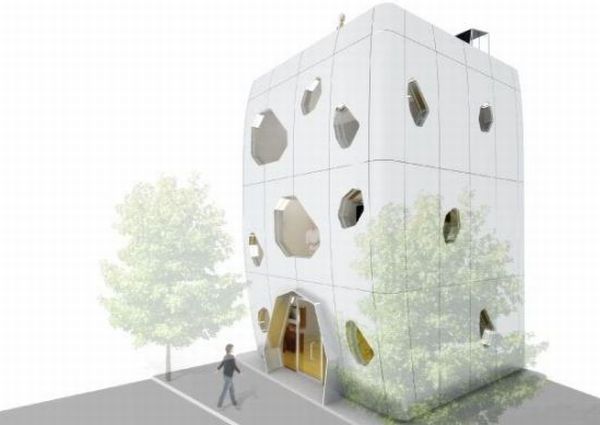 The Live Pod designed by MisoSoupDesign is a prefab living unit that organically interlaces with its environment. The pod can be "dismantled" and transported from the manufacturing unit to be assembled onsite. Some of the features incorporated in this unique idea are bamboo flooring, solar panels and rainwater harvesting for irrigation.
7. Ecofabulous' prefabricated small green home
With thoughtful and generous use of recycled glass, recycled stainless steel, cork flooring, LED lighting, green appliances, water saving faucets, and solar panels, Zem Joaquin of EcoFabulous has designed this 550 square feet home along with Jonathan Davis of pieceHomes to combine comfort, design and eco friendliness. Three years into its existence, EcoFabulous continues to turn out amazingly unique and impressive green home designs
8. Modern Prefab Villa Design by Architect Daniel Libeskind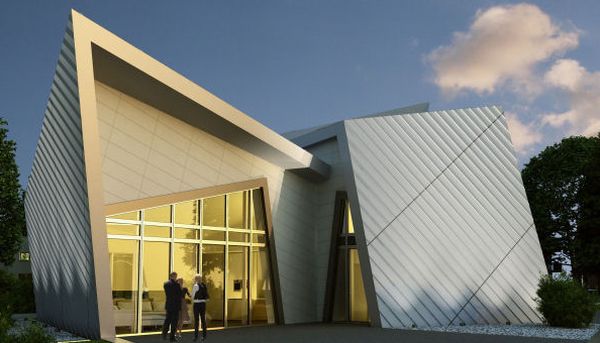 Architect Daniel Libeskind ensures that his contemporary villa design does not necessarily identify green with frugal. The Villa manages to include four bedrooms, sauna and jacuzzi, under floor heating and a fireplace room, without compromising on its carbon footprint.
9. Sommerhaus Piu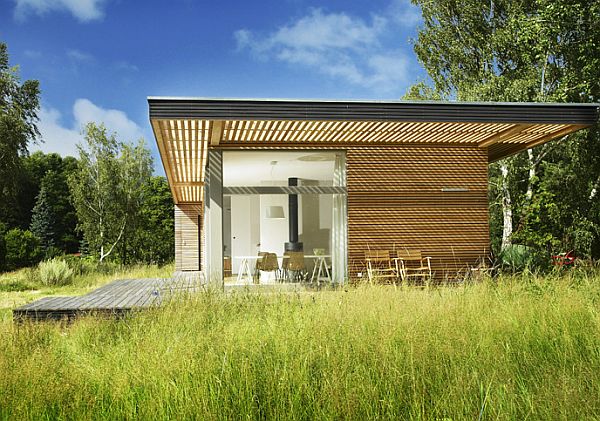 Patrick Frey and Björn Götte of Germany bring together the principles of natural light and free flowing space to create a simple yet elegant design masterpiece with The Sommerhaus Piu. Made of horizontal wood strips, the vacation house has a sloping roof with windows just below it to provide natural light and ventilation. With minimalist lines and a low carbon footprint, this naturalistic design is like a breath of fresh air in the jungle of urban oriented offerings.
10. Glidehouse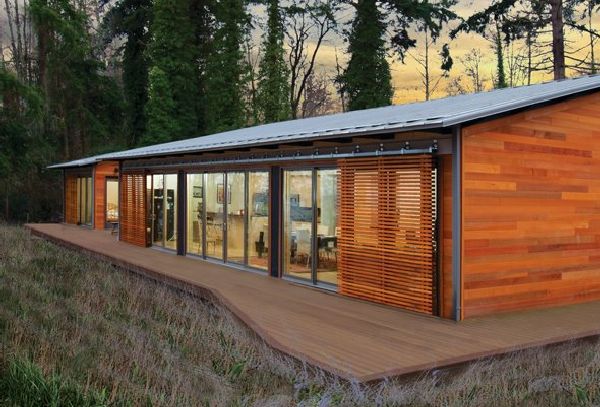 Prefabricated homes have always insinuated the 'factory made' scope of housing, which in it self entails greater efficiency yet lesser overall cost of construction. Following along this convenient tradition of user related portability, California based Blu Homes undertook the project of new Glidehouse prefab on Vashon Island in Washington. The fascinating endeavor entailed the 'manufacturing' of the house in a factory, and its shipment to the designated island by means of only ferries.
Structurally, the timber based pedestal is quite clear from our above image. This was used to fix the house to the ground, once its sections were assembled on the location. However, design wise, the building is still expansive enough, in spite of its prefabricated nature.
The interior zonal distribution of the Glidehouse is done in a comprehensive manner for optimized user comfort. The spatial distributions include two bedrooms, two bathrooms and separate area with both a bedroom and a bathroom. This extended area alludes to the flexible scope of space usage, as the pod can be utilized as a visiting room or even as an office.
However, beyond the volumetric denominations, it is the adroit sustainable attributes that have tickled our fancies. Featuring passive architectural attributes like gliding cedar shades and natural ventilation systems, the building is remarkably infused with a slew of other green components. These include radiant floor heating, Energy Star appliances, low-flow fixtures, locally forested flooring and Greenguard finishes. In fact, according to the architects, the dwelling is capable of exhibiting at least 50 percent more energy efficiency as compared to its prefab peers.