The greatest event of this year is about to go 'green', with BMW grandiosely sustainable plans expected to come into fruition. The exalted German automaker has already unveiled the full line up of its more than 3000 strong fleet of low emission vehicles for the London 2012 Olympics. And, this gargantuan scope will be bolstered by completely zero emission contraptions like 400 bicycles.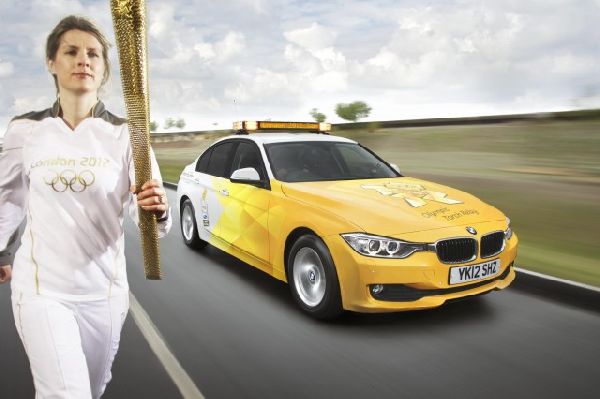 According to the company, around half of their fleet will comprise of BMW 320d Efficient Dynamic saloons, each with an emission specification of 109g CO2/km. Another 700 vehicles will conform to BMW's 520d Efficient Dynamics, with individual emission specifications of 119g CO2/km.
And, this is just the gasoline oriented facet of the expansive ambit. Coming to the electric scheme of things, the company looks forth to include around 160 zero emission BMW 1 Series ActiveE electric vehicles (EV) and 40 MINI EVs. They will be complimented by 200 Mini Countryman Cooper Ds, 20 BMW 5 Series Active Hybrids, 27 SUVs and 25 motorbikes. Most of these vehicles will be used for transporting athletes and broadcasters, of course along with supporting security personnel around the clock.
However it is the overall green credentials that we are interested in, and quite fortunately they look to be on the brighter side. For example, the average emission of the fleet is around 116g CO2/km; which is considerably less than the 120g CO2/km norm set by the Olympics authorities. But, more importantly, from the perspective of sustainability, this would mark the first time when next generation Euro 6 compliant cars showcase their massive presence in UK roads.
Via: BusinessGreen