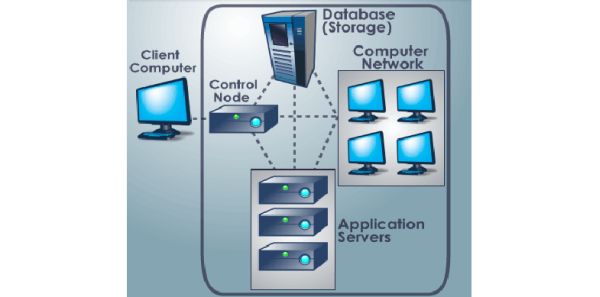 Why we are asking this now?
Answering the question, "is cloud computing eco friendly?" is an intricate task. There are many specialists, who claim that cloud computing is environmentally friendly, and many others who sternly believe it is not having any big influence. In fact, cloud computing has been attaining large popularity among consumers and enterprises for last several years. Many companies and individual computer users have embraced cloud computing as a reliable option to store their data. Anyhow, our question is whether cloud computing is environmentally friendly or not. This article attempts to give an answer to the dilemma after going through the views of several experts.
Is it really that serious?
It is doubtless that cloud computing is a groundbreaking development in information technology. Computer users can now store their personal and official data on the well-built servers of cloud service providers. Instead of storing the data in local servers and data centers, enterprise users can keep backups of their important data on cloud. The technology becomes revolutionary as more and more computer users are accepting it in spite of wide proliferation that cloud computing is a threat for privacy.
Whatever, the question in front of us is regarding the eco-friendliness of cloud computing. Certainly, at a glance, no one will think that we are going to have some environmental benefits with cloud computing. But the thing is not so forever. Things have now turned into a situation that companies can shut down their in-house data centers and computers and other accessories associated with them. In its place, they can send their data into cloud servers, where additional space can be purchased as per the requirements of users. This way, companies can save large amount of power making it an eco-friendly effort in one sense.
Of course, it is a reality that even if you turn off a data center here, the cloud service providers have to run more sophisticated data centers in someplace to accumulate your files. But, ultimately the result is that instead of lots of substandard data centers, a few data centers with state-of-the-art natural cooling and environmental power systems will be more beneficial for the earth.
What others are saying:
A recent Microsoft report says of cloud computing that it "can help with energy reductions through the employing of large scale virtualization," quotes the blogger Rick Blaisdell in his article on the green aspects of cloud computing.
A study from WSP Environment & Energy mentions that "companies that changed into cloud computing, decrease their per-transaction costs by just about 95 percent," notes a post on efficient business through cloud computing on the blog of Prosperity Research Digital Agency (PRDA).
The developments:
Cloud computing has so far attained a large momentum. It is a time many more companies are rapidly joining the cloud computing frenzy. Microsoft, Google, IBM and Amazon have been big players in cloud computing for a while. Companies like Apple are coming with their own ultimate cloud solutions for hardware products from smartphones to computers.
The major development in cloud computing in recent time is that it is now available on any gadgets. With Apple's iCloud is about to realize this fall, cloud computing will be there on smartphones, tablets, music players, computers, TVs and any other data consuming electronic products. This ubiquitousness is, in fact, to bring more advancements in cloud computing. With more and more people accepting cloud computing as a platform to store their valuable data, it will gain more significance.
The main hurdles:
Security concerns: Put it frankly, you are storing your data in the servers of others. If you consume the cloud services of Amazon, your data get racked up in the computers of Amazon data centers. Many privacy advocates have turned against cloud computing citing this reason. Many are fearful to store their confidential documents and files on cloud because of this worry.
No perceptible eco friendly impact: Cloud computing never replaces any machinery that causes hurdles for the nature as we utilize solar panels instead of electricity. Influence of cloud computing on eco-friendly endeavors of the world is very obviously minute. Instead of an array of local data centers, data can be stored on huge and limited numbers of data centers that are mostly powered by eco-friendly options and natural cooling systems. It is the only thing that makes cloud computing eco-friendly.
It is controversial: Not all people may agree with you that cloud computing is something eco-friendly. There are many people who assert that it has no big influence on the world's efforts for a green life.
What can be done?
Cloud computing might become an eco-friendly endeavor if the service providers wish to make it so. They can set up their data centers using several eco-friendly technologies and power alternatives. Instead of electricity, data centers must be powered by solar cells or other alternative power options. Cooling systems should be natural so that usage of power-devouring air conditioners can be largely cut. Many other precautions will help cloud computing really go green, or at least, a virtual green effort.