Luxury is about to get a new name in the form of two bikes that have been exclusively created by Gucci for all the fashionistas around. Christened Bianchi, these bicycles will give a touch of sumptuousness to the world of biking. These Bianchi Luxury Gucci Bicycles have been designed by Frida Giannini who is the Creative Director of this prestigious brand.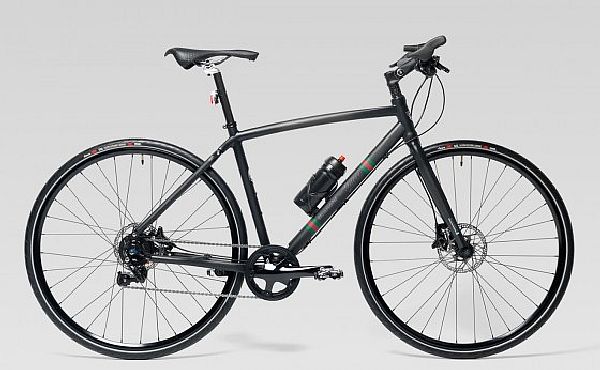 These bicycles have been crafted to make heads turn, eyes pop and jaws drop till the floor. They come draped in a cosmopolitan appeal while keeping the extravagance intact. Bianchi Luxury Gucci Bicycles will make people ride in style without polluting the environment. The breathtaking bicycle will make sure that no toxic gases are added to the atmosphere as the fashion conscious class moves from one place to the other with utmost panache and attitude.
The Bianchi Luxury Gucci Bicycles have been crafted in two classic colors- black and white. The white colored creation come stashed with a price tag of $5,000 and is a hydro-formed steel single speed bike. On the other hand, the black colored one costs as much as $14,000 and is a carbon fiber monocoque model that is bound to arrest attention. These flamboyant bicycles are available in the Gucci store present on London, where they are fetching a lot of attention.
The Bianchi Luxury Gucci Bicycles are a true call of luxury and will force people to dish out unending compliments. So, move around in a fashionable way while you care for the environment and save it from further deterioration.
Via: Pursuitist