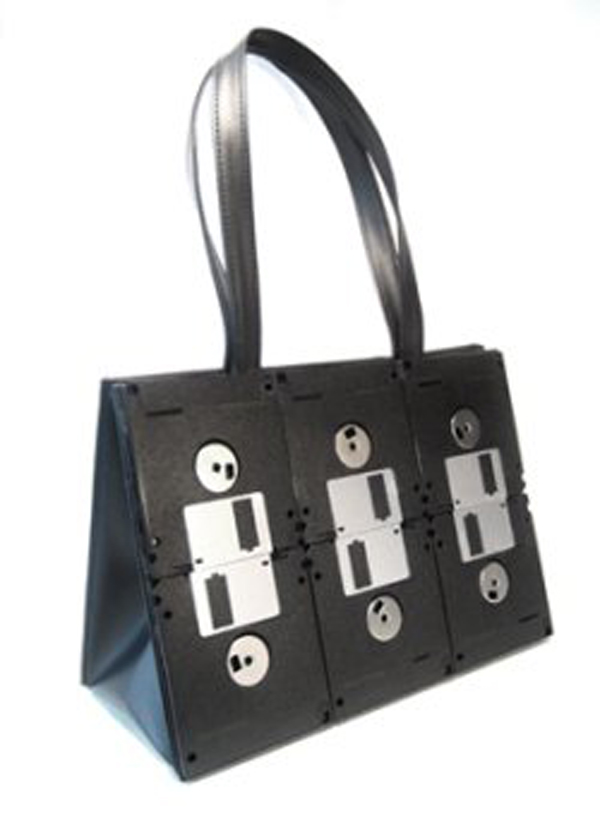 Recycling is an essential part of green living these days. The computing industry is growing with a blistering speed and accessories of yesterday are mere garbage of today. Therefore, in present times, recycling of computer stationery is not just a hobby , but a serious green effort. There are many crazy designers, who have emerged up with a variety of recycled products from computer accessories.
Floppy disk purse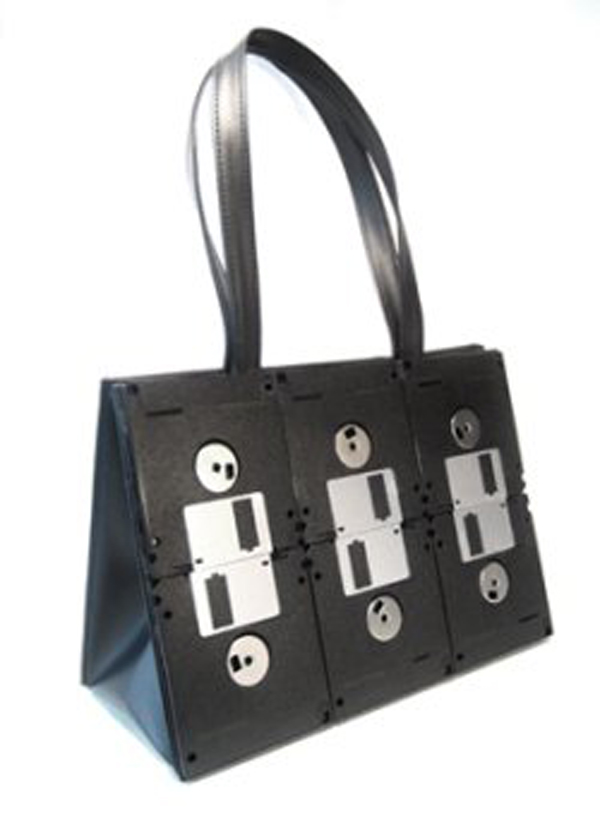 Days of floppy disks are gone. New generation computer users will be really surprised to learn about floppy disks. This Floppy Disk Purse is a handbag made of old floppy disks. The designer has used twelve diskettes to craft the shoulder bag. Six 3.5 inch high density 1.44MB disks form each side of the bag.
Floppy Disk Pen Holder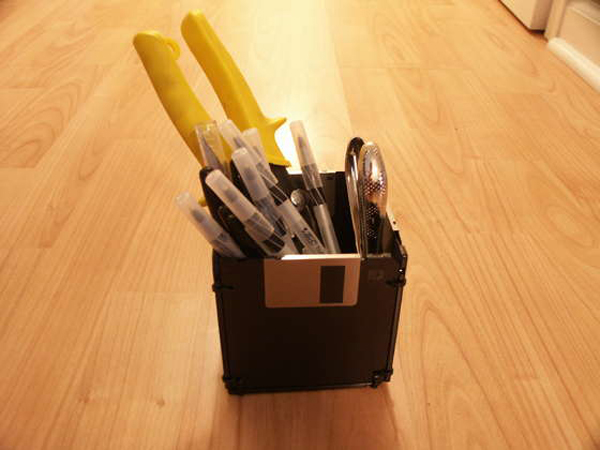 This is a stylish and highly functional pen holder made of old floppy disks. It is designed with five 3.5 inch diskettes. One disk is the platform of the holder, while four disks form the container. The floppy disks are put together with a set of zip ties.
Ink cartridges lamps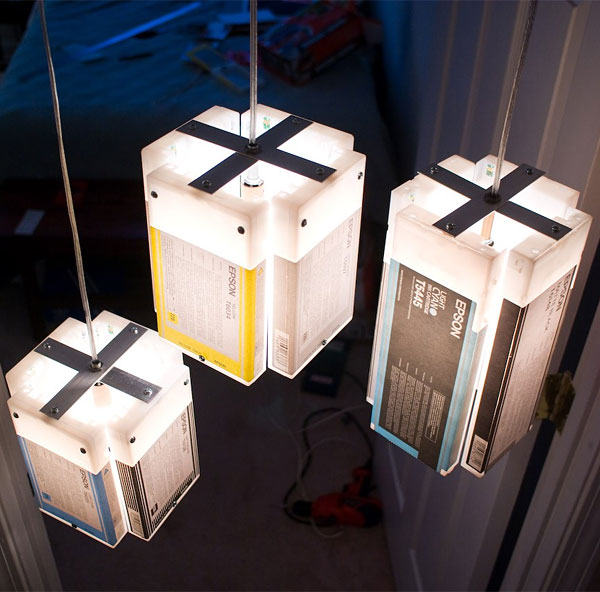 Perhaps, you will be throwing away your emptied inkjet cartridges into the dumpster. Well, the cartridges are basically recyclable as you can refill them with more ink. But, most customers dump the emptied cartridges and go for fresh ones. This ceiling lamp is designed with four abandoned Epson inkjet cartridges and custom cut aluminum bars. If these lamps fancy you, you can buy single cartridge lamp for $30, 4-cartridge lamp for $45 and an 8-cartridge chandelier for $150.
Used inkjet cartridges lamp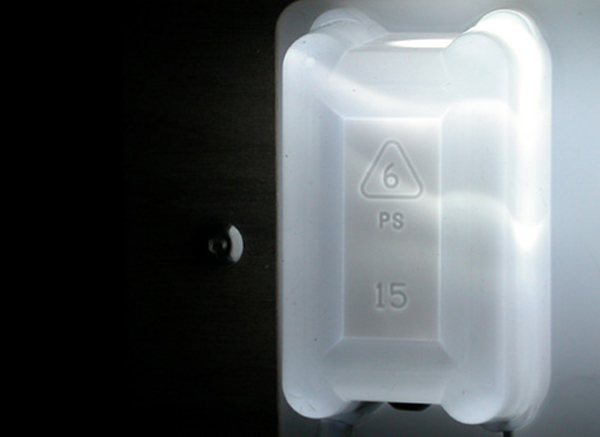 It is an LED powered lamp made from used inkjet cartridges. Designer Emma Caselton has envisaged the new avatar of abandoned inkjet cartridges. It is amazing to see the cool white light from the cartridge lamps, which can be daisy chained on a circuit. A small plastic layer is used around the cartridge to soften the LED light. Eco conscious people will be excited to see the cartridge lamps.
Recycled CD Case Coloring pencils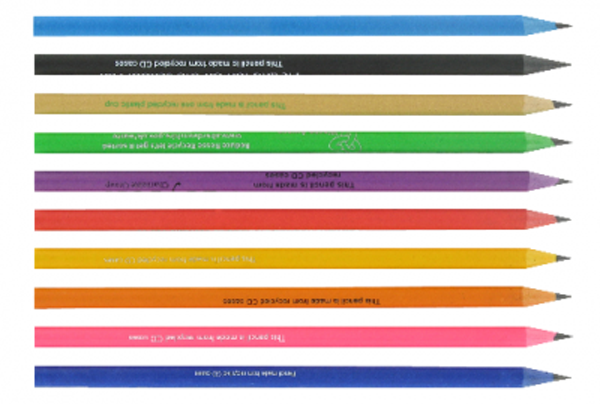 These coloring pencils are made from recycled CD cases. Some U.K designer has utilized the abandoned CD cases to craft the attractive pencils, which are available in a wide set of colors. Prices of the colored recycled pencils depend on the artwork and quality. The pencils are available in black as well as assorted colors.
Leopard CD desk clock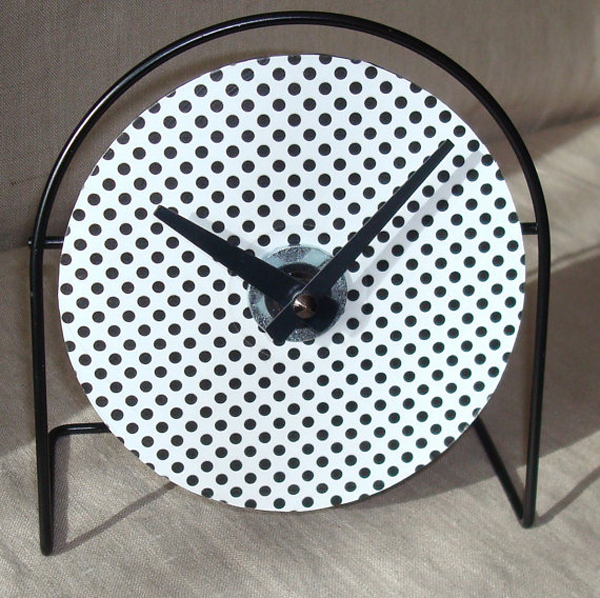 This is a bizarre CD recycled desk clock for you. What is cool with the Leopard CD Desk Clock is that it is designed with a discarded CD and decorative papers. The design features dimensions of 5 x 5 inches and its clock is equipped with an American made quartz time movement, which draws its power from a single AA battery. If you are a bit passionate about recycled products, you can use this clock for your office, home , or any other place.
Recycled CD iPhone dock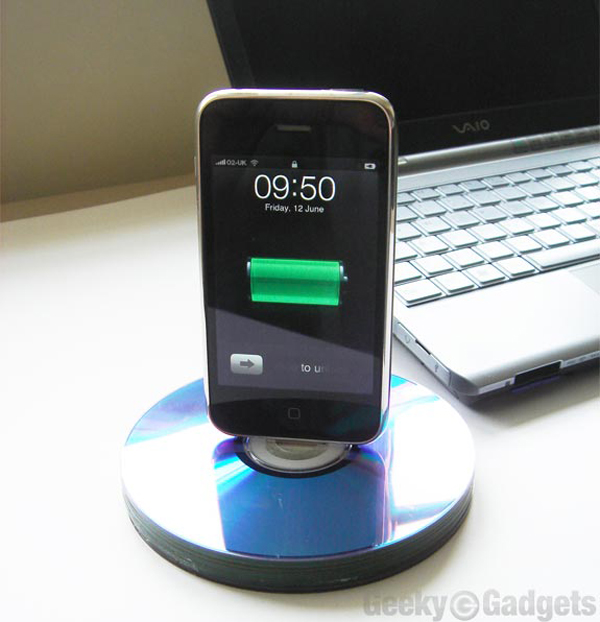 This is a recycled dock for iPhone and iPod touch. Crafted from about eleven CDs or DVDs, the iPhone dock is a great eco friendly product. The designer has used only some super glue and a Dremel to cut through the old disks to build the dock. Eco conscious users will love the product, which recycles discarded CDs and DVDs.
CD Spindle lamp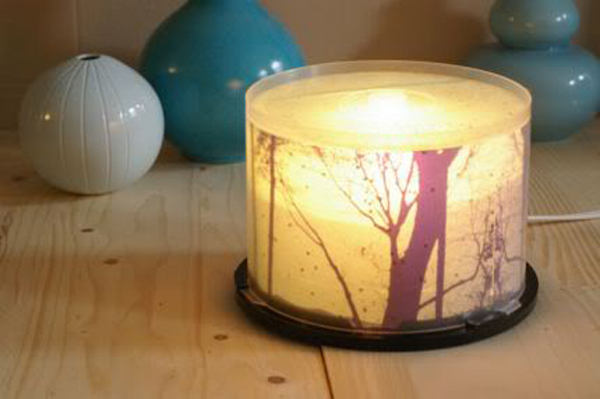 It is a great way you can reuse a discarded CD or DVD spindle. As you fix a small lamp inside the spindle, you get this CD Spindle Lamp that will remove the darkness and brighten up any corner of your house. The transparent plastic cover of the spindle spreads the light out.
Microwaved CD Candle Holder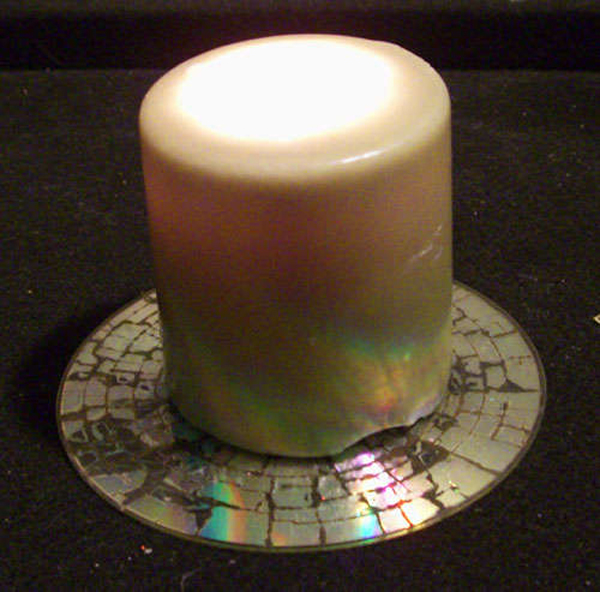 Microwaved CD ensues a splendid light show. Using it as a candle holder you can add extra splendor to it. Designer Drumperry has created this microwave CD candle holder out of a discarded CDs. The designer suggests users to place the CD in a microwave for five seconds and place the pillar candle on it.
Recycled CD Spindle Bagel Holder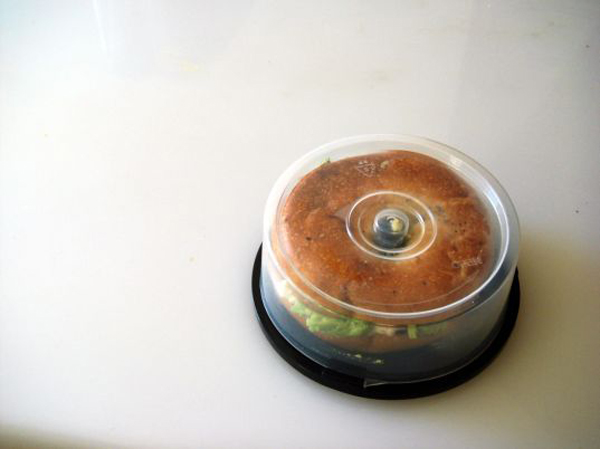 What about using a small CD spindle as a sandwich container? Well, artist Rodrigo Piwonka has done it superbly. You need not to do more modifications to the CD spindle to make it a sandwich container. Rodrigo just took a bagel sandwich and placed it inside an old CD spindle, thus giving the abandoned product a new life.