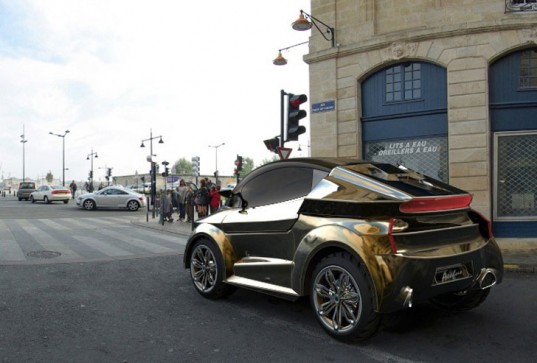 Hybrid vehicles are considered to be our best bet against carbon emission. The reasons for this are many. Firstly, both of its electric and gasoline powered engines complement each other, thus increasing the overall efficiency of the car. Secondly, it has not yet been possible to completely replace conventional fuels with any alternative eco friendly fuel sources like hydrogen fuels cells or electricity because of the multiple technological and cost based challenges associated with the large scale utilization of these fuels. The hybrid vehicles provide a realistic tool to aid in our fight against the environmental hazards caused by automobiles.
Aeolus Hybrid concept car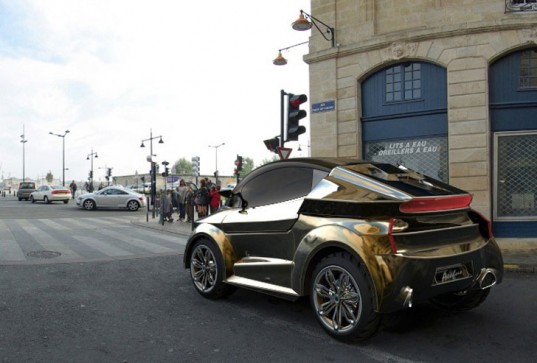 The Aeolus Hybrid concept car has been developed for the sports loving urban generations of tomorrow. It has been designed by Yuhan Zhang under the supervision of the Chinese automaker Geely. The pneumatic hybrid concept car features a small body and a cheap propulsion system. It is expected to hit the market by 2014. Zhang hopes to limit the price of this car up to $8000, which will most likely, make it a hit in the Indian and the Chinese markets.
Toyota unveils 2013 NS4 plug in hybrid concept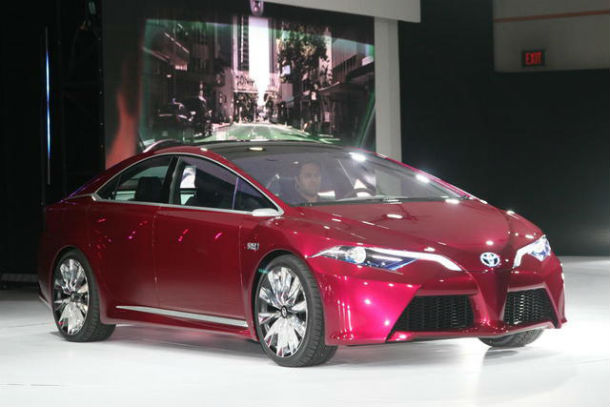 The 2013 NS4 plug in hybrid concept has been developed as a new line of green cars expected to be introduced by Toyota in a few years from now. The concept car features a brand new drivetrain and safety technologies. However, the Japanese automaker has not revealed much except for a few teaser photos and the fact that the new car would be sold independently of the Toyota Prius brand. Also, it is expected that some of the new technologies developed by Toyota for this concept car would be used in other Toyota cars too.
Porsche's plug in Hybrid 918 Spyder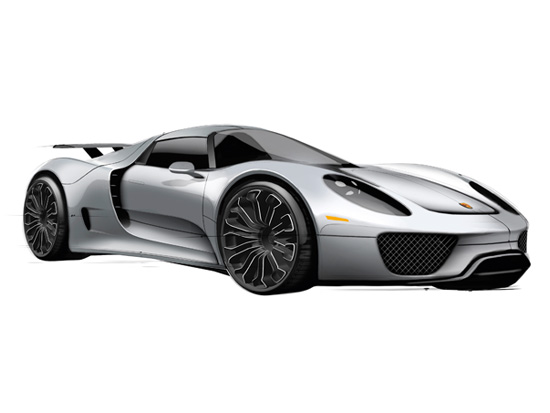 The Porsche plug in hybrid 918 Spyder is a super sports car based on a new plug in hybrid technology and powerful engines for superior performance. The concept car features a V8 engine assisted by two electric motors. Both types of engines can together produce upto 500 and 218 horsepower of power respectively. However, it would consume only 3 liter of fuel for a 100 kilmeter journey.
Enigma Concept Supercar is a Bio Electric Hybrid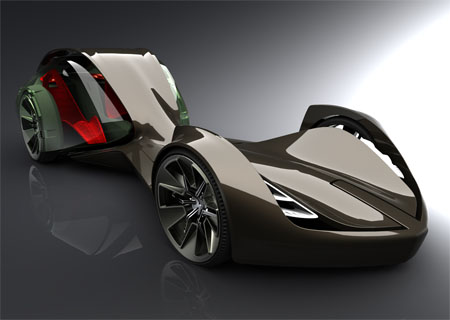 Designed by Paul Howse, the Enigma is a futuristic concept car based on a bio electric hybrid technology. Instead of the windscreen, this concept car uses cameras and projectors in the interiors while a sculptural bonnet has been extended into the roof. Also, the roof of the car features a patination of bronze, which gives it the appearance of a sculpture.
Volkswagen XL1 hybrid concept car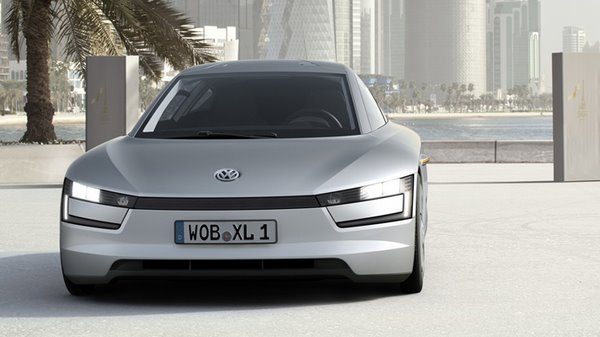 The Volkswagen XL1 is new concept hybrid car, which has a fuel consumption of just about 0.9 liter per 100 kilometer. Featuring a plug in hybrid powertrain and a two cylinder TDI engine, the concept car is also compliant with the Euro VI emission standards. The XL1 would succeed the earlier Volkswagen L1 concept introduced in 2009 and the Volkswagen one liter car of 2002.
Esprit hybrid sports car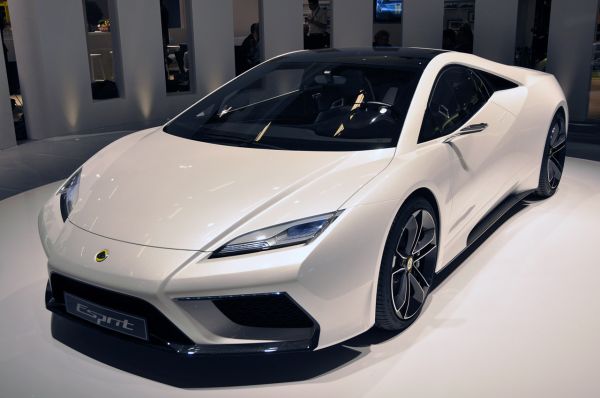 Developed by Lotus, the Espirit Hybrid sports car is two seater green car, which can achieve a top speed of about 205 miles per hour. It is powered by a 5.0 liter V8 engine, which produces up to 620 horsepower and about 720 NM of torque. The V8 engine is also supported by a seven speed DCT transmission system, which provides power to the rear wheels of this hybrid car. Also, the sports car will be offered along with the KERS system, which restores the energy lost during braking like the Formula One cars.
Subaru Hybrid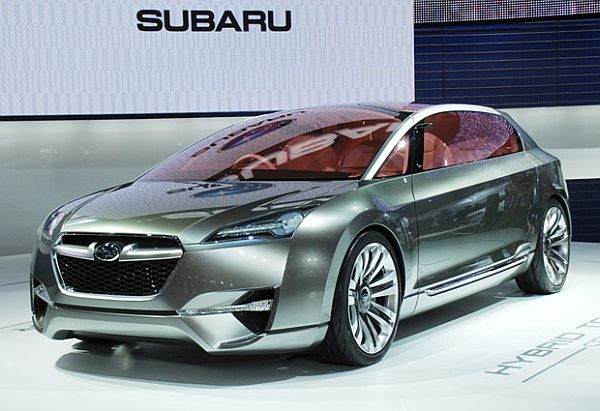 Scheduled to be launched in 2013, the Subaru Hybrid is expected to be based on the Hybrid Tourer concept, which was released earlier in 2009. This concept features a 2.0 liter turbo boxer engine and a CVT for transmission. There are also two electric motors placed at the front and rear axle. However, the official confirmation about the kind of engine and other technologies of the new Hybrid car has not yet been made.
BMW's Vision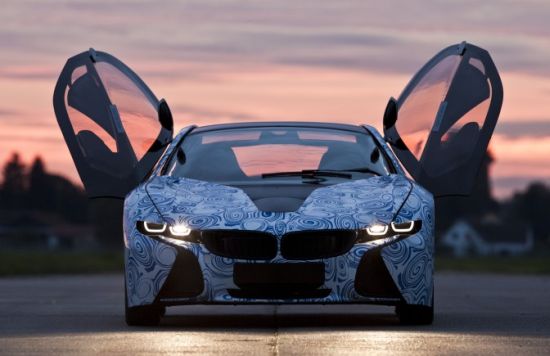 The BMW Vision Effiecient Dynamics concept vehicle is four seater sports car, which is as much efficient in terms of fuel economy and emission as a small car. The hybrid car is based on BMW's ActiveHybrid technology which features a three cylinder diesel engine combined with a hybrid synchronous engine for the front axle and a full hybrid engine for the rear axle. It will be able to reach up to the speed of 62 miles per hour in just 4.8 seconds. Also, the rechargeable battery used in this car can offer a green ride of up to 50 Km when fully recharged.
Maserati Mulinello concept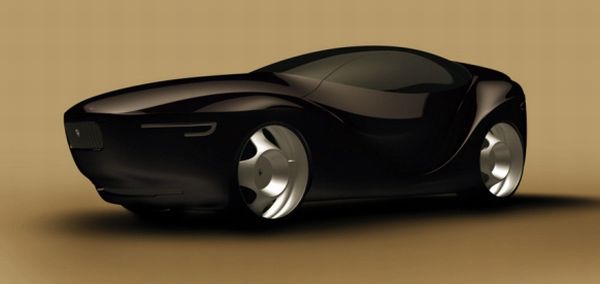 Designed by Hossein Ghahramani, the Maserati Mulinello concept car exihibits a unique design appearing like sea waves. The stand out design is aided by the stormy sound produced by this car during movement. The water inspired car also features a hybrid engine, which makes it an eco friendly mobility option for the water loving car drivers.
Fisker Surf Concept plug in hybrid production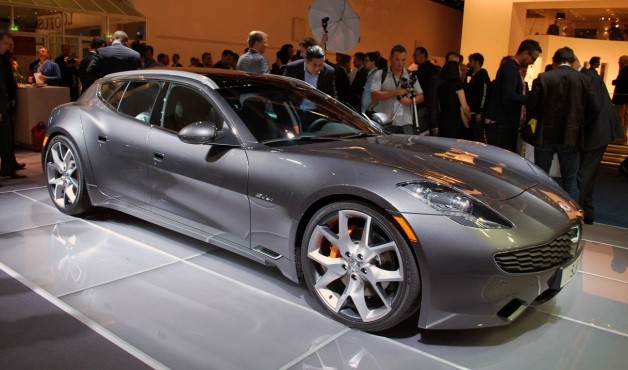 The Fisker Surf is one of the dream eco friendly concept car, which exihibits luxury, style and concern for the environment at the same time. It features a plug in hybrid engine and appears like a Ferrari FF. However, this four door green car will be priced at one third of the price of a Ferrari car. Also, it is lighter on wheels, spacious from inside and provides ample space for carrying extra luggage.
Lexus LF-LC Luxury Hybrid sports coupe concept car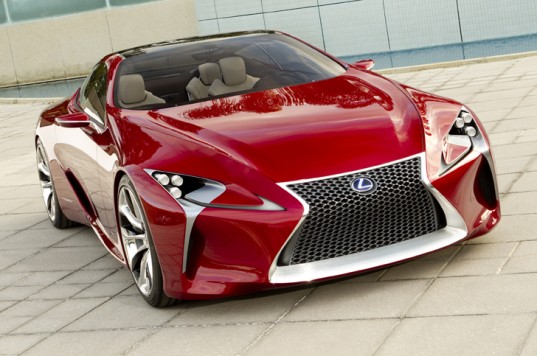 Lexus LF-LC is a luxury hybrid sports coupe concept which will be released sometime in future. In terms of appearance, the four seater green car combines the look of a sports car and a sedan. While much details about this concept car has not been made available, we expect it to take the earlier Lexus Hybrid designs to a new level to provide a cleaner mobility option.
The Citroen Taranis hybrid vehicle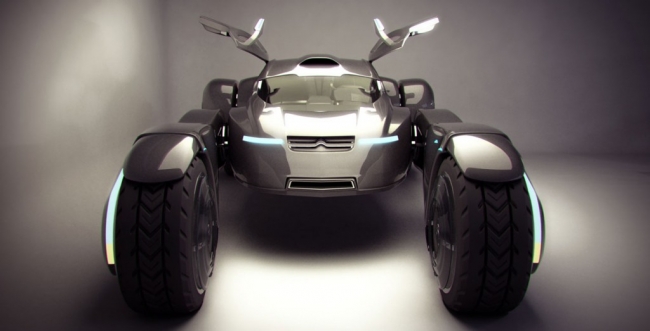 Designed by Peter Norris, Citroen Taranis is a hybrid vehicle combining the features of both a bike and a car. The unique futuristic design appears to be inspired from the crime fighting vehicles often shown in Hollywood movies like Transformers. The Citroen Taranis also has some eco credentials as it is powered by electric motors placed inside each wheel hub.
Hyundai Nuvis concept car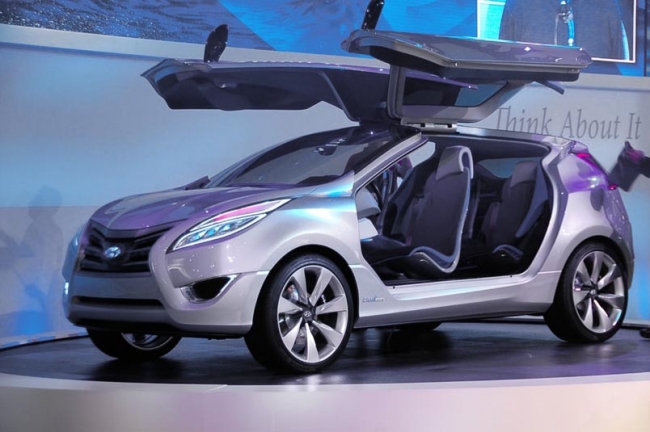 The Hyundai Nuvis concept car is based on the Korean company's Blue Drive Hybrid system, which uses lithium polymer battery instead of the popular lithium ion battery. The Nuvis would feature a Touch Sensor information system, which links all four passengers and also the navigation system. Recycled materials will used in the interiors of this green car. The details about the kind of engine used has not been provided yet.
Audi Onix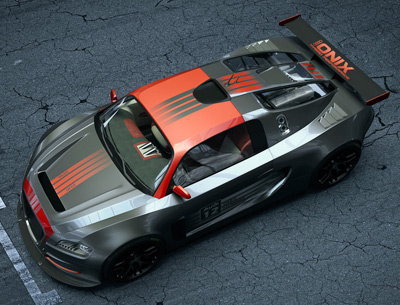 Designed by Andrus Ciprian, the Audi Onix is a hybrid concept car featuring a V12 engine and two 85 KW electric motors. The engine is mounted in the midlle of this race car. There is also a flywheel accumulator, which stores the additional power generated by electric motors during braking. The body design appears a bit like earlier Audi models.
Chevrolet Miray Concept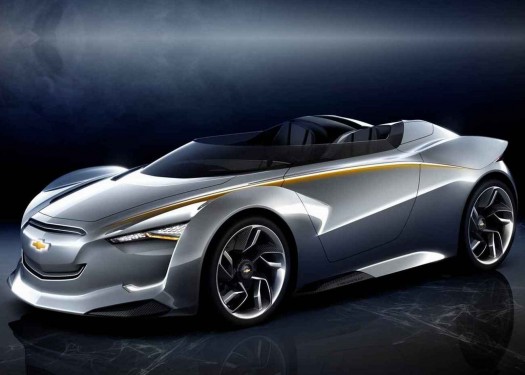 Featuring a middle power propulsion system, the chevrolet Miray sports car concept combines an advanced hybrid powertrain with Chevrolet's iconic car designs. The hybrid vehicle features two 15KW electric motors powered by a lithium ion battery, which is charged with regenarative breaking technology. The electric motors work along with a 1.5 liter four cylinder engine, which provides torque control for both the left and right wheels.
Ford EVOS concept car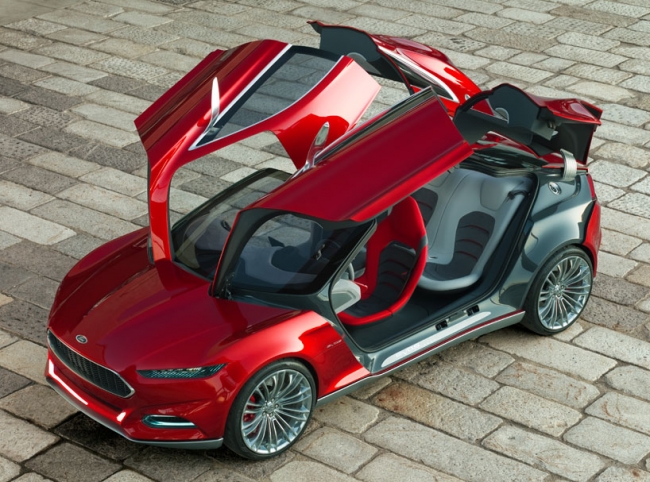 Ford's Evos concept hybrid car will provide seamless connectivity between the vehicle and the driver's personal cloud, thus presenting a similar experience like home or office in the car. The green concept vehicle features air quality sensors, air filteration systems, and a lithium ion plug in hybrid powertrain. The concept car, however, would not be seen on the road in near future while Ford would utilize many of its design ideas for other cars.
Acura NSX concept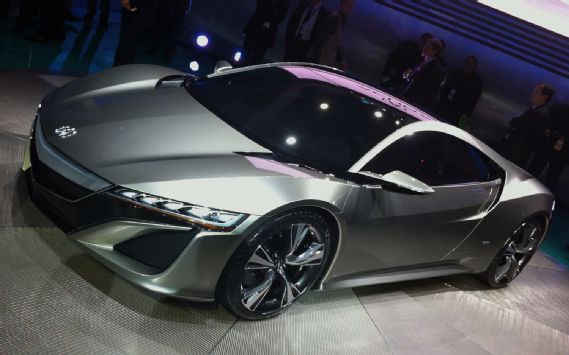 The Acura NSX concept vehicle is a new generation car of the well recieved NSX super car released way back in 2005. It features an engine in the middle of the chasis, which provides better balance and efficiency. The green vehicle will have a new hybrid Super handling-AWD (Sh-AWD) system. While the front wheels will be powered by two electric motors, the rear wheels will receive power most likely from a V-6 engine.
Infiniti Essence concept car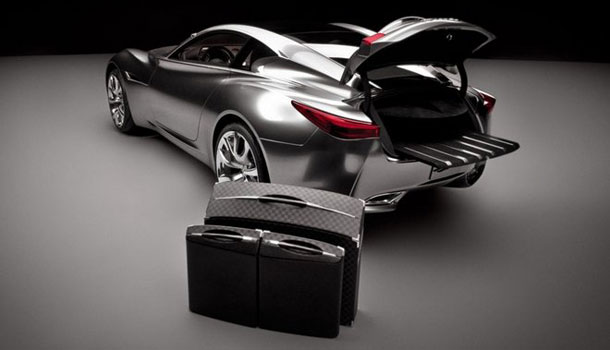 Designed together by Nissan Motors and Louis Vuitton, the Infiniti Essence concept car features a hybrid powertrain combining a 3.7 liter V6 gasoline engine with an electric motor. Both the engines can work either independently or together in the power assist mode. The green vehicle places Nissan at par in the race for building zero emission cars that has begun recently.
Toyota FT-Bh hybrid concept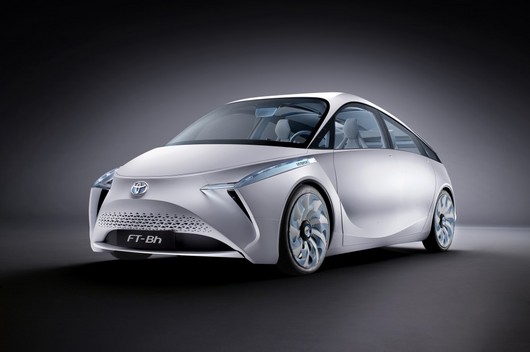 The Toyota FT-Bh is a super mini hybrid concept vehicle designed to provide best fuel economy and lowest possible emission. For this, the designers have applied high tensile steel, aluminium and magnesium in the body, which has reduced the weight of this car by 25 percent. The aerodynamic design produces a very low drag co efficient of 0.235 and the hybrid powertrain performs at 135.5 miles per galon and very low CO2 emission.
GYM Concept Car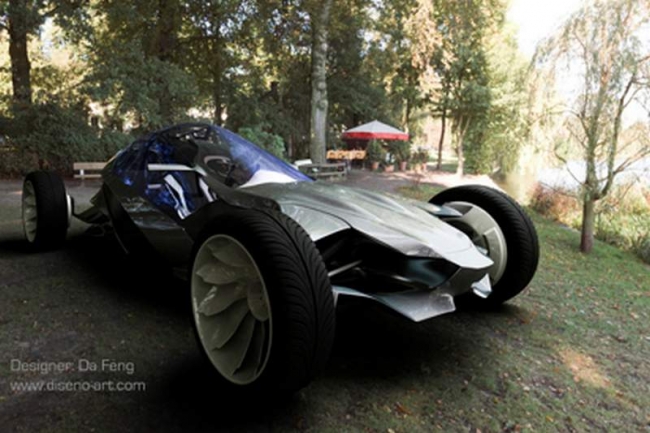 Designed by Da feng, the GYM concept car is uniquely different from all other hybrids discussed above in the list. The first of its kind single seater concept vehicle is a human electric hybrid. It can be charged with the energy generated from a inbuilt exercise machine when used by the drivers, thus providing health benefits along with the benefit of a green ride.