To fight cold in the winter season, most of you would be using electric heaters or fireplaces. However, have you ever thought how many trees have to be cut to fulfill every household's fireplace requirements or how much power goes in to run everyone's heaters? If you think you are also contributing to harm the environment through these wood-burning fireplaces or energy-consuming heaters, then it is time to look at a greener option that is by using ethanol fireplaces. These are quite portable and you would not need a separate fireplace. You may also keep the ethanol fireplaces anywhere you want. Let's look at some of the best ethanol fireplaces that would keep your house greener.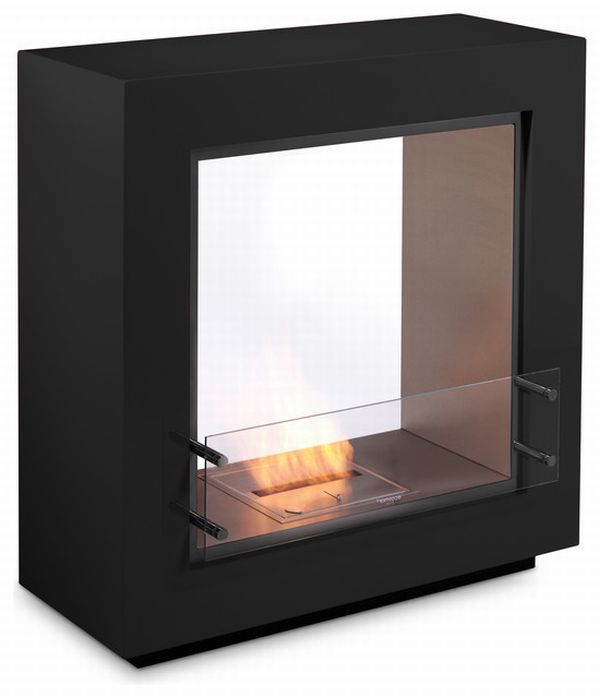 Fusion Fireplace
Designed by Marc Philipp Veenendaal, this fireplace amazingly fuses function with style. To keep your interiors green, this smart accessory is fueled by denatured ethanol. The modern Fusion fireplace has a tough glass panel to bear the transparent flame that comes out due to burning of ethanol. In front of the firebox, there is Wind Screen Static affixed to prevent any mishaps. It is easy to install in your eco-friendly house and is available at a price of $6,900.
Table Top Fireplace
This ethanol-based fireplace has been designed by Generate Design to keep your home free of smoke or soot. The portable Table Top Fireplace is shaped like having two overlapping logs that support the burning of ethanol. You may even carry this fireplace when you go on your camping trip. This clean unit is available for $389.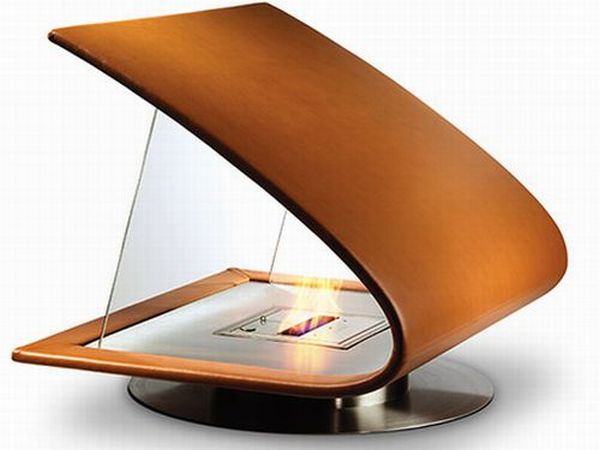 EcoSmart Zeta Fireplace
A Sydney-based design firm called GeoForm has created this stylish and green fireplace. The fireplace has a swivel base made of stainless steel and its elliptical shape makes it look very unique. The body of this fireplace has been made of heated aluminum mold and has a leather covering. This denatured ethanol-based fireplace can be chosen in varied leather colors.
Vidro Fireplace
A German firm, Blomus, designs and manufactures the Vidro fireplace. In houses that have no chimneys, a smaller version of this fireplace (of 22 inches) can be kept. The regular smokeless, ethanol-based fireplace comes with a price tag of $1,174.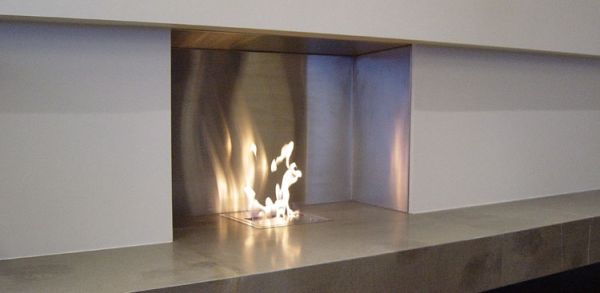 EcoSmart Fire
This eco-friendly fireplace is designed by an Australian firm called Ecosmart. The open fireplace would not require any utility connection or installation. Running on ethanol, this product is virtually maintenance-free. EcoSmart Fire can be used at any place in a modern home. It is also quite efficient because of being flue-less. Its regulatory mechanism allows you to control the flame's intensity, and thus the generated heat and amount of ethanol used. You chilly winter season would become far better with this green fireplace.