Today! we are standing at the brink of energy crisis. With increasing population and dependency on modern, urban lifestyle, we are consuming more energy like never before. By this way, we are helping in reducing natural resources across the globe. All these actions increase carbon footprint for both first and third world countries. To prevent this, people across the globe are using Skylight. Skylight is a well-placed window at the roof of the building and other parts of the building. The idea is to get as much day light as possible during the daytime and in the evening also. This means conservation of electricity for 10-12 hours in a day.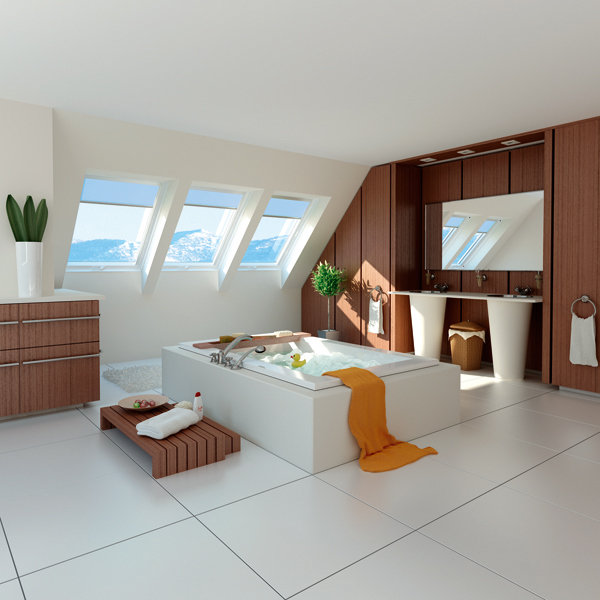 One of the main feature of skylight is that it can distribute the light inside evenly and can cover more floor space than a traditional window. Optimal area for skylight can vary depending on climate, elevation of the roof, design of the main building. According to US Department of Energy's Federal Energy Management Program; a properly installed skylight can save up to 80% energy. So let's have a brief review of some of the Eco-friendly skylights.
1. Direct skylight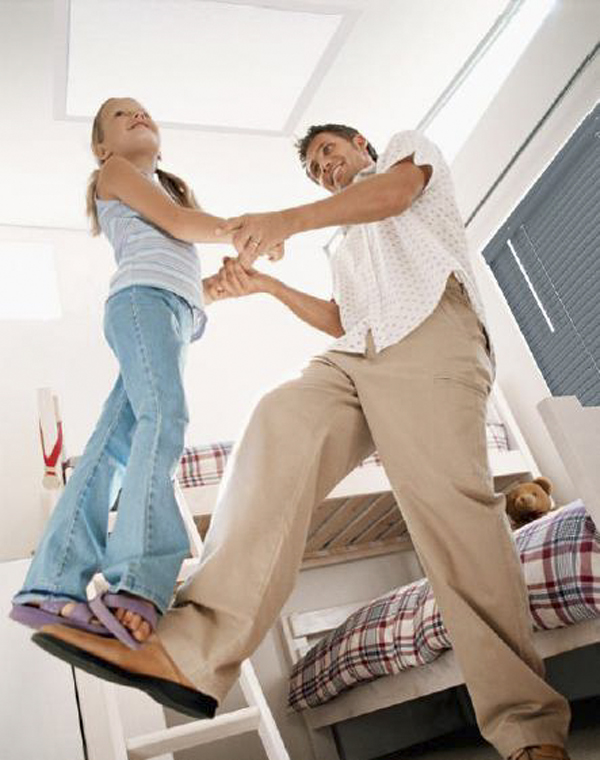 Direct skylight is a square or rectangular dome that can be installed on any kind of rooftops. The size of the skylight dome can vary as per the user's choice. With direct skylight, the sunlight directly penetrates inside the room from above. This will give natural, bright day light. The skylight dome manufactured from UV stabilized acrylic. The frame is made of 0.55 mm BlueScope Steel to give ruggedness and durability. The dome also comes with prismatic diffuser to absorb the daylight more effectively and the prism helps to refract more than 90% of light inside the room. Direct skylight is most effective for living room, dining room and bed room.
2. Sola skylight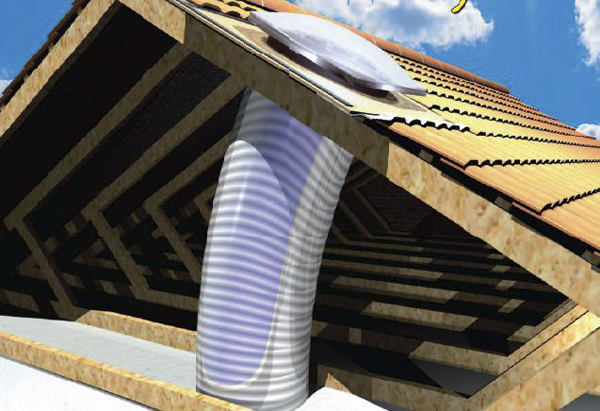 Sola skylight is another option for all the rooms where direct sunlight may not come properly. Sola skylight comes in the form of a cylindrical tube that has refractive property inside. Once installed over the rooftop, the sunlight enters in the tube and it travels inside the tube with minimum loss of light and then enters the room. The length of the tunnel can vary and adjustable. The Sola skylight not only helps to provide bright day light, but it also allows venting of hot air from inside the room to outside. The air flow can be opened or closed at any time. This skylight is very effective in bathroom, toilets and kitchens.
3. Architectural skylight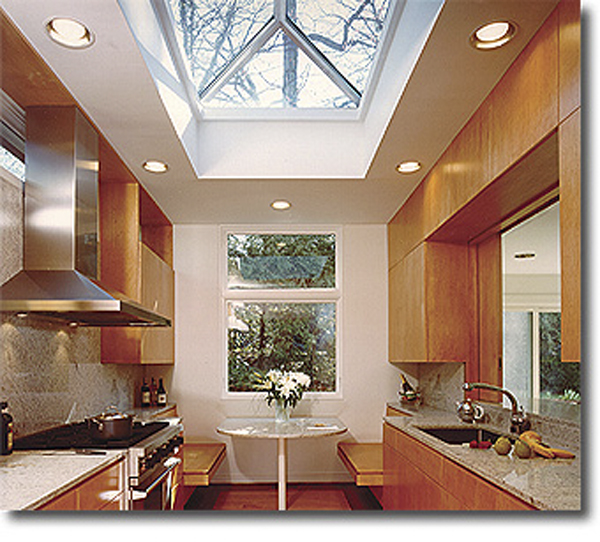 Architectural skylights are very popular among affluent residents. They come in various shapes such as pyramid system, octagonal system, planner system, etc. These skylights are huge in shape and can cover up to 80% of the floor space inside the room. The glasses used are hurricane proof and have higher refractive index. Due to this, day light can enter inside the room with minimal loss. Also the glasses are manufactured in such a way so that it can reflect maximum heat outside. This way, the room can remain bright throughout the day without too much variation in room temperature.
4. Tubular skylight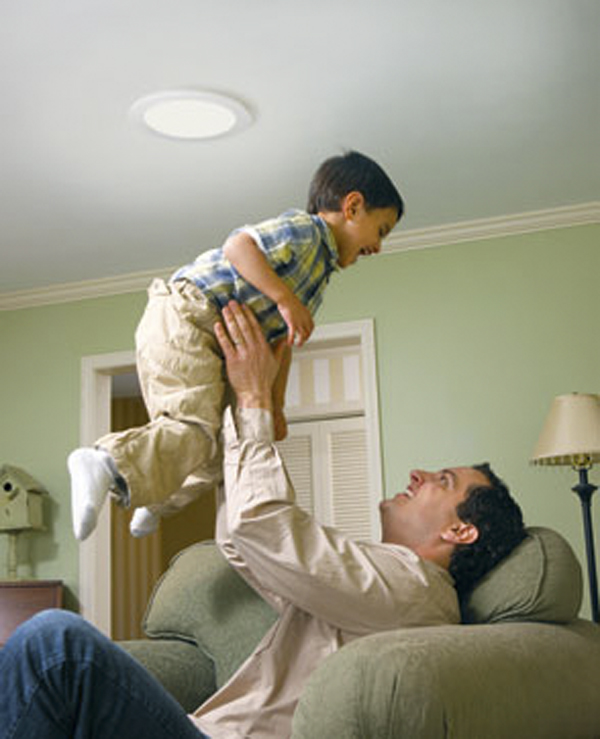 Tubular skylight is a solar-powered skylight. It has a cylindrical structure, where small solar panels are mounted inside. During the day time, the solar panels along with 4 Ni-MH rechargeable batteries recharge for 8-10 hours. In the evening, the user can switch it on using a remote and can enjoy the bright daylight inside the room. This skylight can be installed on rooftop, in attic and at ceiling as well. The skylight comes with 2 LED lights that provide natural daylight in the evening. The light output can be adjusted from the remote. The inside dome is designed such a way that a 10-inch dome can cover more than 150 sq feet floor area. This type of skylight is very useful in the study room, kitchen, bathroom and toilets.
5. Lumira Aerogel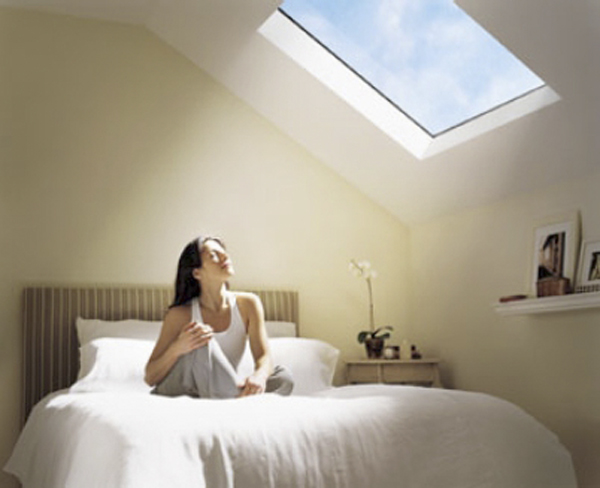 Lumira Aerogel is a skylight offered from Wasco Industries which is the most energy efficient, triple silver coated skylight. This skylight is manufactured using nano technology. Lumira can permanently block connective, conductive, thermal transfer while emitting day light inside. Also, as it is coated with silver, it can transmit almost 100% daylight inside without any loss. It also prevents moisture, reduce sound transmission; block UV emission and antioxidants. This is the best solution for living room, large dining room and large kitchen.
6. Velux skylight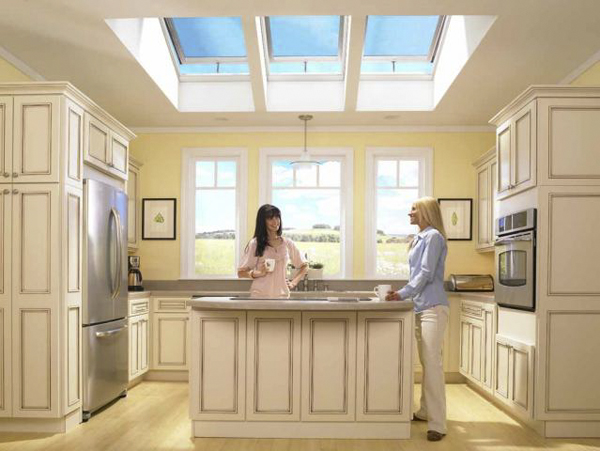 Velux skylight is an openable skylight that maintains warm room temperature inside while transmitting the natural daylight. This skylight maintains stack effect; which means escape of hot and stuffy warm air from the ventilation system and flowing of fresh air from outside. At the same time, the skylight provides natural bright daylight inside the room. Also it has a higher glazing area that means more floor space can be covered with this skylight. Velux skylight is able to provide best from both worlds. It can freshen up the inside room with fresh air and also can lit the room with bright natural day light. One should install this skylight in kitchen area and in living room to get maximum effect.