Glazed tiles enhance the aesthetic appeal of your home and are available in varied designs and colors. The glaze also makes the surface resistant to sliding. An increasing number of people are opting for eco-friendly glazed tiles as a viable replacement for the regular flooring. Below are listed some of the glazed tile types that not only enhance the visual appeal of your home but also ensure that you lead a healthy life in true harmony with nature.
Composition of glazed tiles
Glazed tiles are composed of a thin layer of liquid crystal color called frit that is applied at high temperatures through spraying or casting. Adding crystals of mineral additives give a distinct touch to the glazed tiles and enhance their visual appeal.
Benefits of Glazed tiles
A glazed tile comes with its distinct benefits. The biggest benefit of a glazed tile is that its surface is not slippery. Glazed tiles are available in several colors, styles, textures and patterns.
Though a range of glazed tiles are available in the market, Chinese glazed tiles have gained immense acceptance as they are available in two distinct types: glazed tubular tile and smooth glass plate tiles .
Glazed tiles make for an excellent choice as they are available in a range of designs. Tiles with imprints of flowers, plants and animals have become increasingly popular. An increasing number of people are opting for glazed tiles realizing the benefits that these tiles offer.
Glazed tiles are extremely easy to maintain and with regular mopping and cleaning you can keep your home spotlessly clean. Besides being eco friendly, glazed tiles have emerged as a valuable asset for those who are always short of time. Read on and realize the benefits of eco-friendly options available for making your home.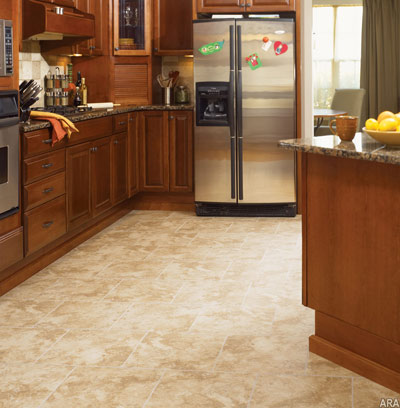 Vinyl tiles
Vinyl floor tiles are easier to install and do not require much care. Easy to maintain, the vinyl tiles are available in twelve and eighteen inch squares. The biggest advantage of vinyl floor tiles are that these can be pre installed on flooring surface. These last long enough and the standard vinyl tile lasts up to ten years.
Though prone to moisture and dirt, regular cleaning can ensure a great look for your home.
Carpet tiles
These are available in a range of colors and designs. Carpet tiles are easy to install and are stain resistant. Economical and easy to replace, carpet tiles have emerged as a viable replacement for the standard tile.
Linoleum tiles
A true eco friendly tile, linoleum has its distinct advantages. Though costlier than vinyl and carpet tiles, these tiles are scratch free and harden with time. Being bacteria resistant, linoleum tiles have emerged as the first choice of those who are environment conscious.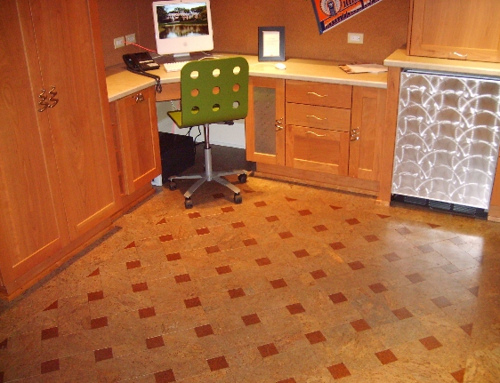 Cork tiles
Cork tiles have become extremely popular in the recent past. Being hypoallergenic, cork tiles do not absorb dust and mites. Being water resistant, these tiles are easier to clean. These tiles are excellent shock absorbers and any accidental fall on cork tiles will not result in any major injury to the person. This makes cork tiles an excellent option for homes that have young children and old people. However, heavy furniture can leave its mark on the tile, if kept for longer durations. A solution to this problem can be in the form of padding placed below the pressure areas.
A great amount of care is not required for cork tiles and regular sweeping and mopping can work wonders with cork tiles.
Ceramic tiles
Ceramic tiles are another eco friendly option for those looking for having their home turned into an exclusive environment friendly zone. Easy to install and clean, ceramic tiles are available in a range of colors and shapes. Glazed ceramic tiles vary in hardness are are accessed on a scale of 0-5 in terms of hardness. Though susceptible to breakage, adequate care can ensure long life for the tile and an exquisite look for your home.
Porcelain tiles
Extremely hard, porcelain tiles are resistant to stains and scratches. These tiles are water resistant and can be considered in place of ceramic tiles if the place encounters water intrusion regularly.
Conclusion
Glazed tiles have gained increased acceptance amongst people and with a range of eco-friendly options available, an aesthetic look for the home is guaranteed. With the glazed tiles being available in a range of colors and designs, choosing the one suitable for your home will not be a tough task. Take your pick from the options listed above and make your home elegant and vibrant.