The Turkish Marine Protection Association has recently come up with a new campaign to further enhance the process of recycling. In this project, waste vegetable oil collection machines dubbed as BAYTOMs are being distributed all over the country after hoisting a pilot project successfully. These machines will collect the used cooking oil and will recycle them into biodiesel fuel, which releases fewer emissions into the environment as compared to regular petroleum.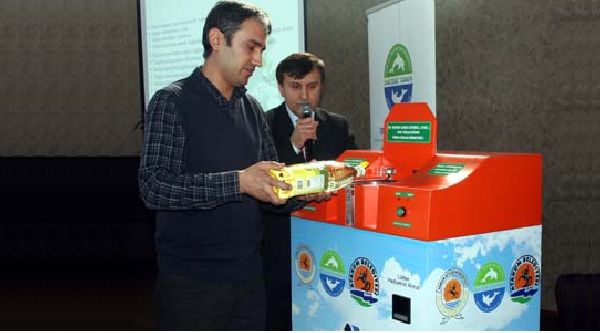 This project is a result of the efforts put in by Turkey's Environment Ministry. The inhabitants of the Turkish cities where these machines are installed can bring their used cooking oil and empty it into this machine that will measure its fat content and dispense a small gift, which is equal in worth to the amount of oil poured into it. This oil is then collected time and again by the waste management companies, who finally recycle it into biodiesel fuel.
BAYTOMs are found in abundance in the streets of Turkey, as their installation is an effort to recover waste oil disposal in the country. This waste oil if dumped into the drains, would have blocked the pipes. When this oil gets in touch with open water, it spreads over the surface and prevents oxygenation, suffocating many forms of aquatic life. A slight amount of waste oil is enough to pollute liters of water.
Other cities across the world are also planning to use similar machines, as apart from having an environmentally friendly motive, this gives incentives to people in the form of gifts and encourages them to conserve and recycle their used oil on a regular basis.
Via: Greenprophet