Melbourne based Architects EAT has come up with simple, yet stunning home on the south west coast of Australia. The beauty of this home is the fact that it steps away from the monogamous minimalistic style that we have been so used to and takes a more classic approach. Instead of using the same design patterns of grey and white shades, floor to roof glass windows and polished wood flooring that has become such a regular off late, this one uses wood and steel to shape its entire structure. The lack of concrete, along with the natural lines of the wooden design is what makes it such a standout from the crowd.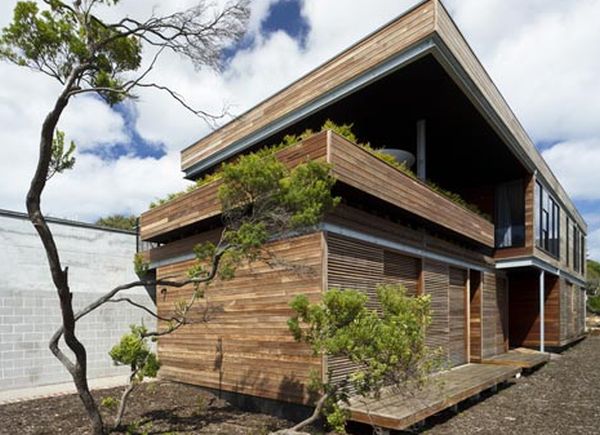 The interiors of the home are well lit by natural daylight and the facing of the edifice is such that ventilation is kept to a maximum while the heat is still kept out. Features like the circular skylights help light it up further and also dispense the smoke from the grill. Add to this, features like solar electricity, thermal insulation keep the artificial heating or cooling needs to a minimum. Rainwater collection system provides for your water needs and you have a home that is loaded with eco friendly features.
Features like space zoning and cross ventilation also help make the home a lot more sustainable and make the interiors look stunning at the same time. With stylish interiors, ambient lighting and a pool surrounded by a fabulous wooden deck, there is nothing about this modern home that will disappoint you.
Via: dezeen