What's a better start of the day than a cup of coffee? Moreover, what would feel better than to know that your cup of coffee would help in saving the environment? When you have the right mindset and the right gadgets at your disposal, going eco-friendly with your coffee can be a piece of cake. The market is filled with gadgets like AMICO that would help you in starting your day in an eco-friendly manner. These gadgets work on solar power and don't require any electricity source. If you love the environment as much as you love your cup of coffee, make sure that you keep one of these gadgets in your home.
AMICO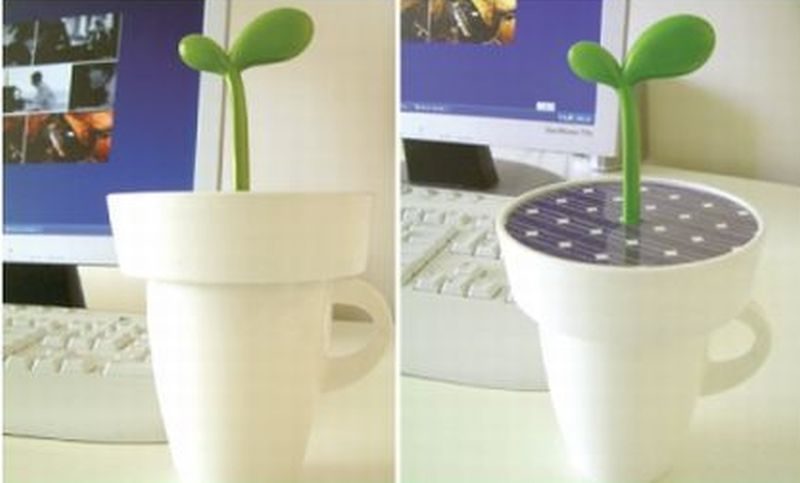 Enjoy the free energy from nature and be responsible for future. AMICO is a solar powered coffee and tea maker/warmer. It is powered by a solar panel that absorbs energy from sun into a built-in lithium battery. To boil a cup of water we need 0.03-0.04 kw/h energy.
A 10cm x 10cm solar panel can absorb 0.1kwh so we can have average of 0.8kw a day – assuming to have sunlight for 8 hours (excluding energy from domestic light) a day, this energy becomes enough to boil a cup of water approximately 22 times a day which gives more energy one needs, all from freely available sunlight. Portability allows you to use this both indoor and outdoor free from electrical connection to power point.
Place AMICO on top of your cup and push down the green leaf to turn the power on. This action will lower the heating rod making a close contact with water.
A built in thermostat automatically turns off the device when the temperature reaches 80oC. At the same time, light turns on to indicate that AMICO is working. After a few minutes, the light will be turned off to tell you that the coffee or tea is ready to be enjoyed. Push down the green top again to bring heating rod back to up. This mechanism is similar to ball pointed clutch pen. AMICO cost less, is easy to mass manufacture and easy handling.
AMICO's solar panel is weather-proof silicon which guarantees a long-life. AMICO's water heating function can only be operated if the metal rod is protruded from the body which means it is free from fire hazard.
Now who says Keumhee Kimmi Ko didn't deserve the Australian Design Award for this green coffee/tea warmer/maker. Good implication!
Via: DesignAwards
Some more gadgets like AMICO
1. Solar Coffee Maker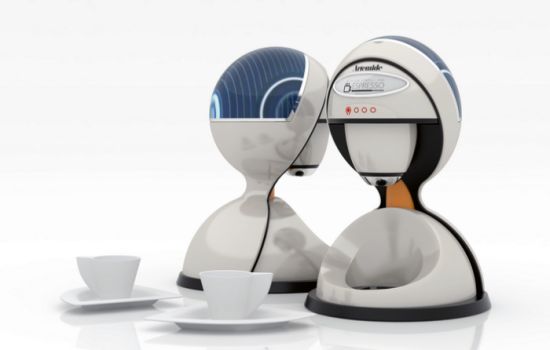 While some designers are focusing on devices that brew coffee without using electricity, Gun Ho Lee has come up with an even better way to save electricity while preparing a cup of coffee. Gun's Solar Coffee Maker relies on the energy of the sun to recharge a battery, which is then used to prepare coffee.
The system is designed with an LCD display that shows the amount of energy left in the battery and warns when it's just too low. No word from the designer on how many cups a fully charged battery can prepare, but since the system is based on modern technology we are expecting some decent numbers there.
2. Girasol solar coffee maker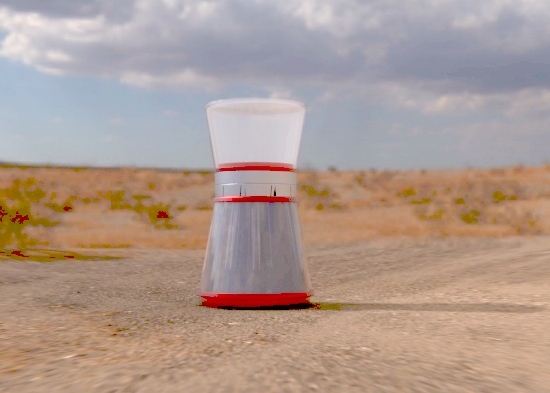 Planning a camp without your favorite coffee is just like attending a dance party without beer. When on a camp, finding the right place to prepare a nice cup of coffee does seem to create a problem, especially if you don't want to pollute the surroundings by burning wood or charcoal for the same. Industrial designer Christopher G. Patton has tried to figure out a way to provide caffeine-addicted campers their daily dose without showing any effects on the environment.
Christopher has designed a coffee maker that doesn't need a fireplace but the clean energy of the sun for your daily dose of hot coffee. Girasol, which means sunflower in Spanish, is how Christopher refers to his ingenious coffee maker, which was designed for as a project commissioned by the Universidad de Quintana Roo in southern Mexico. The intent is to generate a source of revenue that would subsidize a charitable project initiated by Quintana Roo.
3. pH7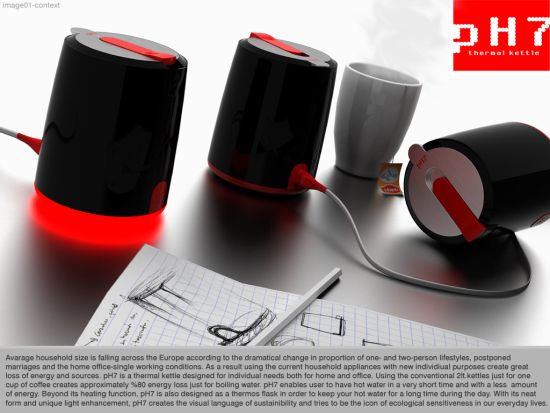 Modern homes are getting smaller with each passing day and people prefer to both stay single and as a couple. This means that each room is using up more amount of energy than that would be used to serve up stuff for an entire family. Modern homes are utilizing more energy than ever before and here is a gadget that allows you to save that energy you have been wasting on a coffee cup. This is exactly what is achieved by the pH7 which saves about 80% of energy you use otherwise in making your cup of coffee.
pH7 is a thermal kettle designed for individual needs both for home and office. Using the conventional 2lt.kettles just for one cup of coffee creates approximately 80% energy loss just for boiling water. pH7 enables user to have hot water in a very short time and with a less amount of energy. Beyond its heating function, pH7 is also designed as a thermos flask in order to keep your hot water for a long time during the day.
The pH7 also has a wonderful lighting aura to it that allows it to appear a lot cooler than most modern heaters that heat water with loads of energy. Designed by Gökhan Keman of Turkey, it is such a wonderful little household addition that you will almost surely buy it. With its energy-saving capacity, you can reclaim your investment in the form of bills in no time!
Tips to make your coffee even more eco-friendly
1. Choose organic and fair-trade coffee: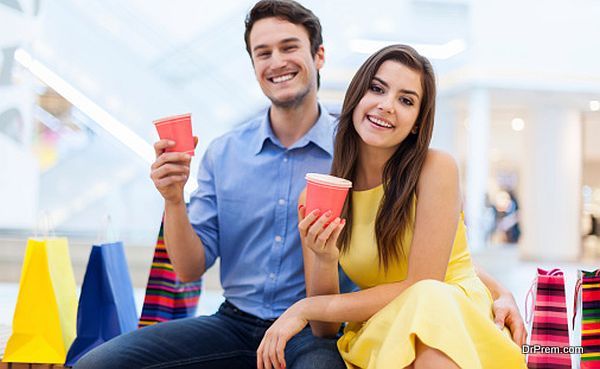 When you choose to buy or brew organic coffee, you straightaway cut down your carbon footprints, as it is grown without chemicals and does not harm environment and the wild life that lives in and around coffee farms. While on the other hand, fair trade coffee comes with environmental certification and fair trade growers o0r companies pay fair wages for coffee farmers and help them lead a better life.
2. Reuse coffee grounds: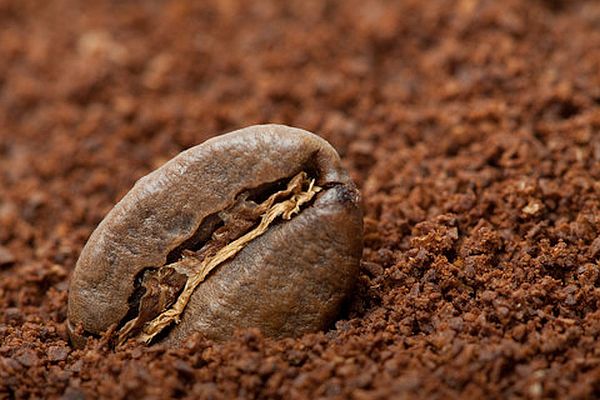 After the refreshing coffee, make sure to dispose the coffee grounds in the heap of compost with other biodegradable leftovers. You can even toss them directly into your flowerpot or garden, as the nitrogen in coffee grounds help your plants grow fast. It will also help you save some money on fertilizers for your plants.
3. Use proper mug instead of disposable glasses: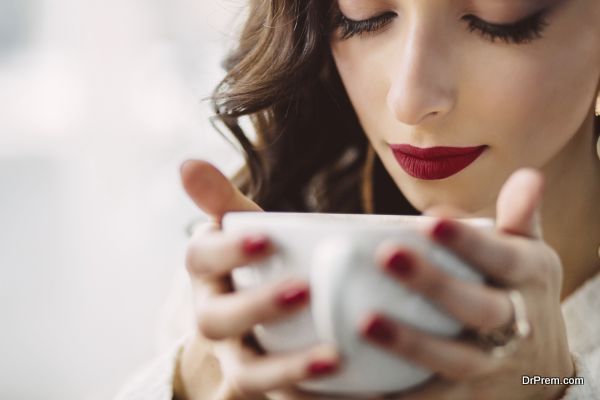 Instead of using plastic or Styrofoam glasses, purchase a cool/unique, quality coffee mug that you could use time and again to enjoy your coffee. It will not just last longer and let you express yourself, but will also reduce the waste and thus, help you check your carbon footprints.
4. Use locally grown coffee:
When out for your grocery shopping, make sure that the coffee beans you are looking to buy are grown locally or closer to your town without using the chemicals. If you choose to buy locally grown coffee, it will reduce the possibility of toxic smoke (produced by means of transportation) polluting the environment.