Recycling is one way to reuse the old stuff so it does not cause added pollution or damage to the environment. One such item that can be recycled effectively and creatively is a wine bottle. Wine bottles can take several shapes and forms on processing. Thus, you can create multiple items using old or empty wine bottles. Here are some cool ideas for you to recycle these bottles wisely.
Create lighting out of wine bottles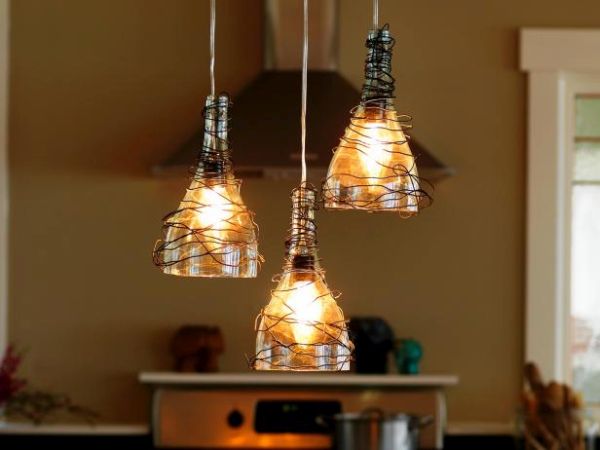 A variety of lamps and chandeliers can be created out of wine bottles. You can carve these bottles in varied shapes and styles and fit light bulbs in them. This can also be done in different patterns and designs. While you can make table lamps out of them, you can also design them in a hanging pattern. Such nice lamps and chandeliers can give a new look to your home or office.
Make decorative household objects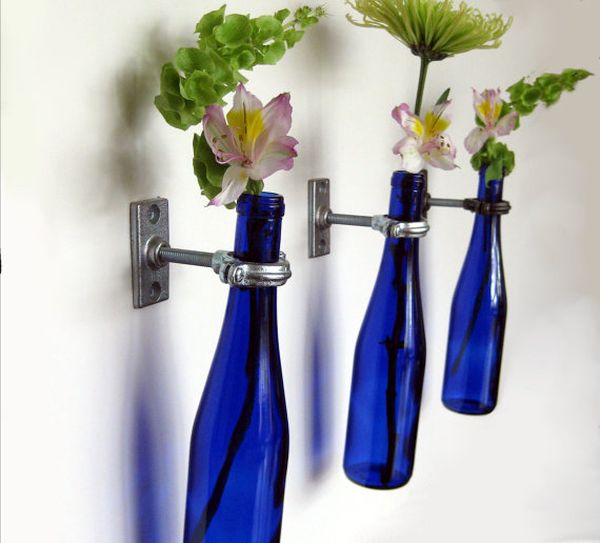 Using some innovation, wine bottles can also be recycled as household objects of interest. For instance, a craftsperson may use the neck of bottles as a ring using which they can design wind chimes. Similarly, these bottles can be wired to make glowing lights and object holders. Thus, you can also come up with your creative objects that are useful too.
Design attractive vases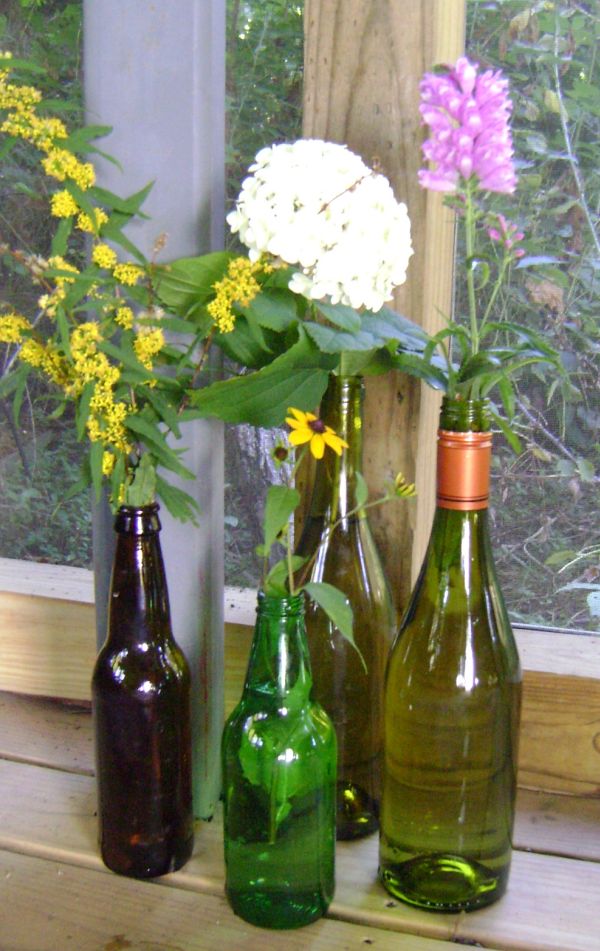 While a vase is the most common use of an old wine bottle, people generally do not recycle their bottles to make vases. However, you can get some awesome flowerpots and vases if you cut the wine bottles using a glasscutter and shape them beautifully. You only need some basic equipment to work on these wine bottles.
Decorate walls with wine bottles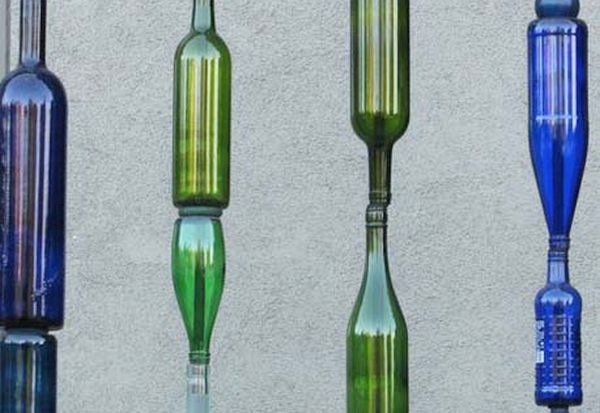 Using a stained-glass saw and drill, you can shape your wine bottles in such forms that can be used to decorate the walls. There can be several types of patterns you can design on your house walls. It can give your room such a feel that only some antique items may bring. In a similar manner, you can cut roundels of bottles and form hanging patterns for attic roofs.
Use bottles in their colorful form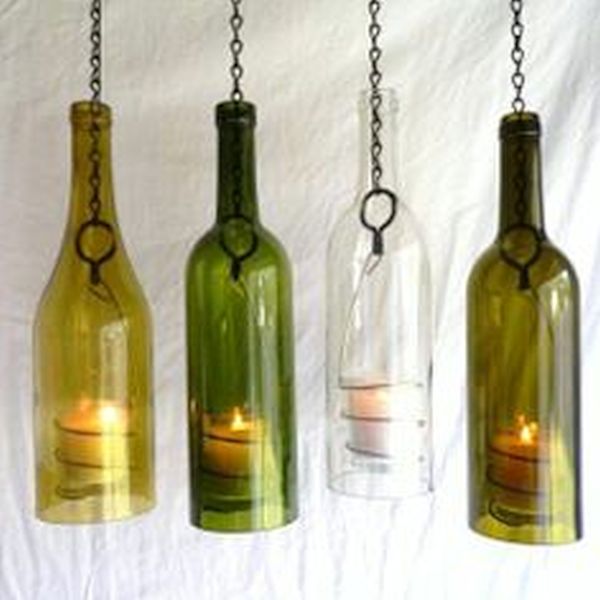 A wine bottle can itself look like a piece of art if it is covered creatively. One such method is to use colorful threads or wool and wrap it around these bottles in a desired style and pattern. You can use some glue to stick the threat on the bottles. In place of thread, other items like newspaper cuttings can also be used. The idea is to wrap the bottle to give it a bright and colorful look so you can receive a decorative object without much effort.

You can recycle old wine bottles in several innovative ways. These bottles can be used to create wall art, lamps, chandeliers, flower vases, and colorful and decorative home objects.