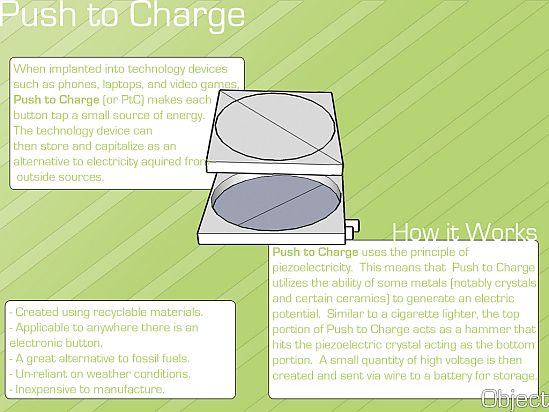 Since cellphones have become the most pervasive gadgets in the civil society, I think the time has come when we seriously think about the amount of power spent by the population of the world on just charging their cellphones each day. An innovative entry at the Greener Gadgets Design Competition 2008 addresses the same problem and offers an equally innovative solution for it.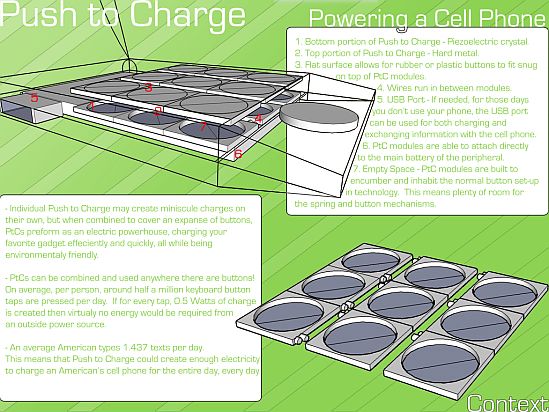 Press to Charge is a system devised which designer Alexander Parker which proposes to harness the energy created by the tapping of text messages in a cell phone and use it towards maintaining the power charge of the phone.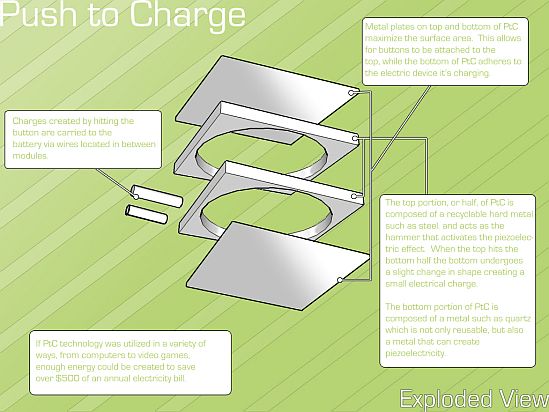 Parker estimates that by eliminating wall outlets for charging he cellphone, a single person a can save nearly 0.144kW a day, or 52.560kW a year. The system could also be implemented in other button-tap devices like laptops, keyboards, or other computing devices and could potentially reduce the amount of wattage pulled from fossil fuels, wall outlets, and other non-green resources to a great extent.
Source: Core 77