The Middlebury College located in Vermont is an educational institution that holds a rather unusual class. This institute does not have your usual graduate or post- graduate programs and all of its 2,500 students enrolled here are studying liberal like Economics or English. This team is known as the Solar Decathlon of 2013 and is a class that consists of two semesters. The topic of study is the construction of a solar house and the students come from different departments.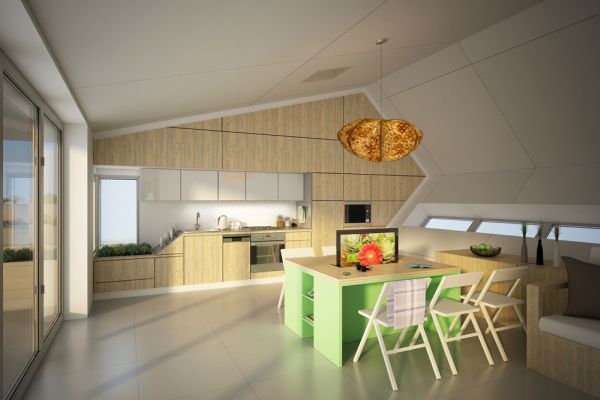 The Solar Decathlon, 2013:
Mr. Kerby Miller, who has majored in environmental studies and chemistry as well, heads the team and he feels that the team approaches this problem using another reference point. The Middlebury students who are part of the Decathlon are very determined about sustainability that covers all aspects of living rather than making a few tweaks to enhance technical efficiency. The home that they have designed is a sustainable one, but it is effective on a social and economic level. Two-thirds of the space around the home is designed to be a communal space, placing emphasis on the value on public usage. The materials that were used to construct the Solar Decathlon houses are either made or sourced from local surroundings. Some of the wood from old barns was reclaimed; the steel was made by a company situated in the locality and the flooring was harvested from the maples that were found on the campus itself.
The Solar Decathlon is more of a competition which is based in Orange County, with teams coming in from across the US. Normally the participating teams truck the entire prefabricated houses to the competition, the Middlebury team took apart the house like a giant jigsaw and shipped the pieces by train in big containers. This way the team was able to lower their carbon footprint while doing so. The house has photovoltaic panels shaded on an exterior walkway instead of being installed on the rooftop. This makes for an ideal outdoor space and will draw people's attention towards the idea of solar powered houses. While the solar panels are in the walkway, the roof reserves the storm water instead of letting it flow off, it also removes the amount of carbon in the air and develops thermal mass. The walls are fourteen inches thick and also have cellulose insulation; the ceiling is twenty-eight inches thick that is perfect for the strong weather shifts that are characteristic of Vermont. The team chose to use denim to provide insulation for the seams between the panels.