Recycled materials have been used to create many different artworks all over the world. Recycled books have been used to make beautiful sculptures. A few sculptors are now using recycled materials to make robots. These artists saved a good amount of landfill space by using materials from broken vacuum cleaners, coffee tins to handmade craft items, all of which would have otherwise rotted away in some junkyard. Check out these 7 robot sculptures which are so amazing you'd wish they could actually work:
 Mike Dyson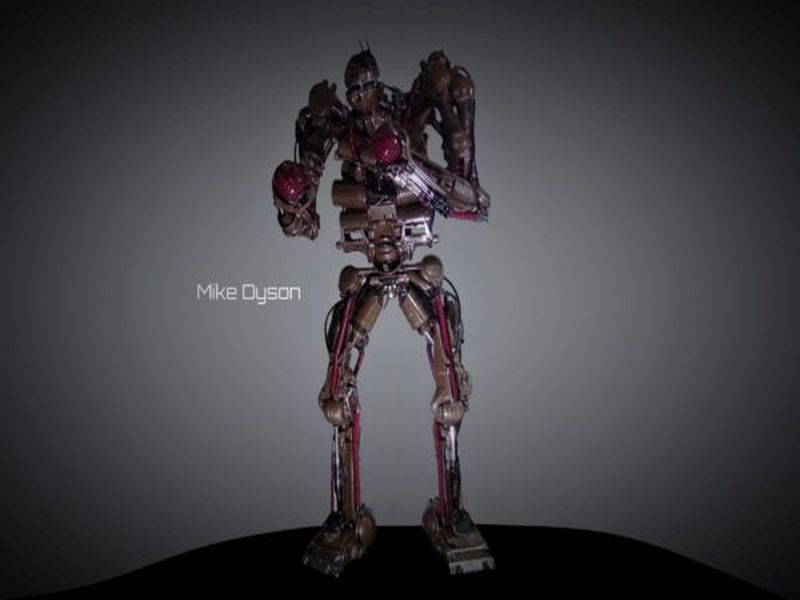 Image Source : recyclart.org
This 3m tall awe-inspiring robot sculpture was made from Dyson vacuum cleaner parts. The sculptor chose the name Mike Dyson for this work of art which looks like a robot boxer. Made from broken vacuum cleaners, it displays the engineering and imaginative powers of the sculptor.
Robots by Gille Monte Ruici
Artist Gille Monte Ruici makes robots of different sizes and shapes using discarded items like lamps, toasters, switchboards, dumbbells and various recycled materials. His robots are unique and ingenious. Currently, his work is being displayed at the Brauer Gallery in Paris.
Robots made from found objects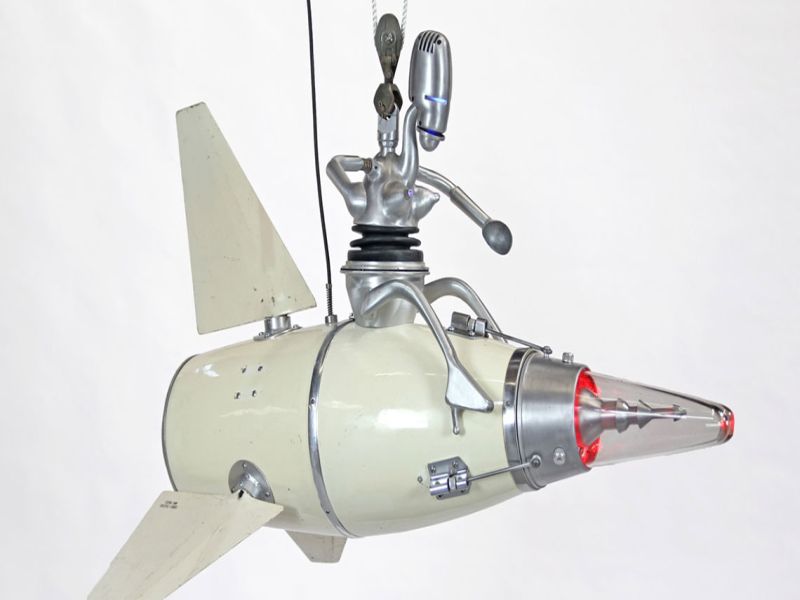 Image Source : nemogould.com
Nemo Gould is an artist who has always loved to take things apart, since childhood. This might have inspired him to create stunning robot sculptures, which he constructs out of objects he finds. His robots are simple, sometimes scary and sometimes hilarious. The idea behind his robots is to evoke a child-like wonder from those who look at his work, because he feels that adults often lose the sense of wonder in the ordinary. His robots feature working lights and moving parts, to elevate them into objects which are a gateway to childhood.
Nerdbots
Nerdbots are the robot creations of Anne and Nicholas. The husband-wife duo make their adorable robots from mechanical parts they find in flea markets, antique shops and junk stores.
The resulting robots look fabulous and each has a name and backstory. And sometimes, some of the robots are lucky enough to find a home.
Vintage robots by Mike Rivamonte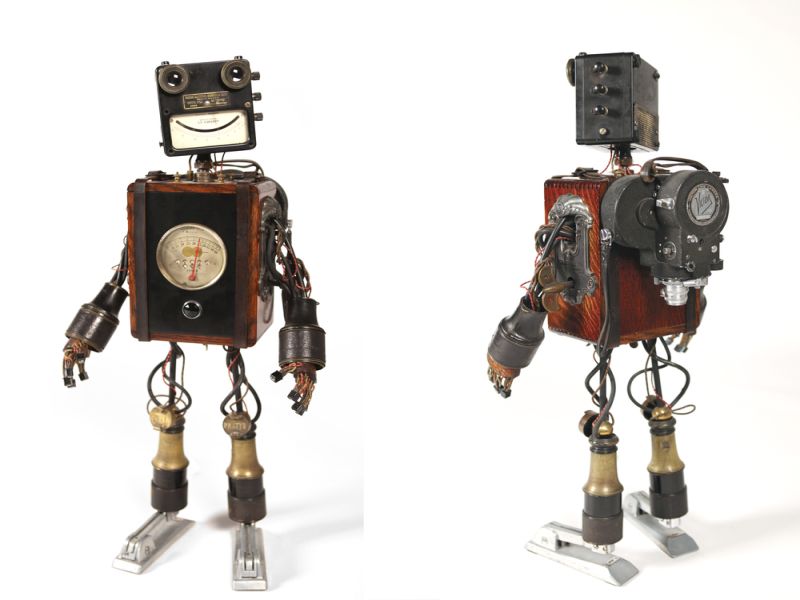 Image Source :  squarespace.com/
The sculptor uses handmade items from Europe, Canada, and the US, to make his robots. Some of the items he uses are more than a 100 years old. All his robots are carefully created and have distinctive personalities of their own. He grew up next to the US Space and Rocket Center in Alabama which influenced him to create his adorable robots.
Guy Robots
These robots are assembled from all kinds of refuse. The robots are made from parts salvaged from swap meets, avionics and aerospace surplus dealers, car salvage yards and even garbage cans. Guy robots can't talk or walk, but the can certainly enliven any room. The height of these robots are between 6-20 "tall and all have different personalities.
Bennet Robots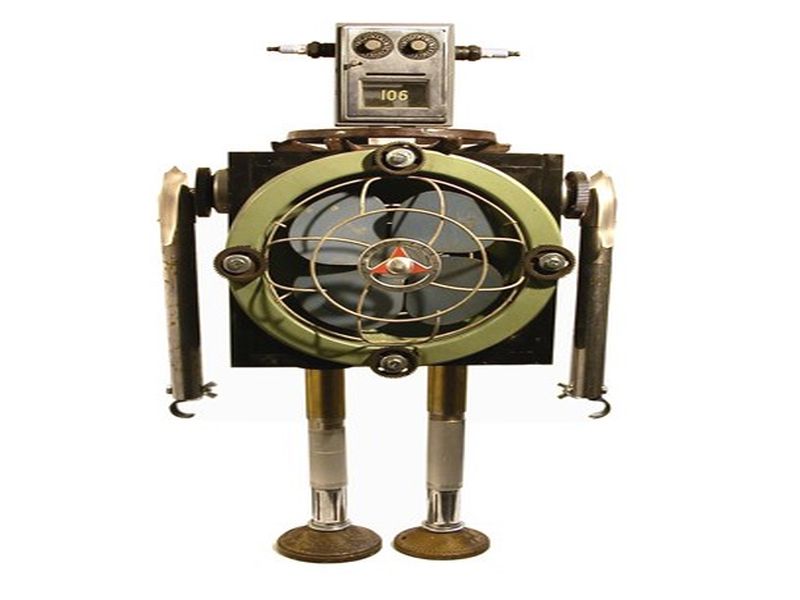 Image Source :  robotshop.com
The mastermind behind these robots is Gordon Bennett. His sculptures are made from objects he collects, both new and old. These objects could be old car parts or even Bakelite pieces, and discarded wood pieces. Each sculpture is painstakingly and lovingly made, and the sculptor takes almost one month to make one robot sculpture. 
Lipson's Robots
David Lipson produces animations and his hobby is to sculpt extremely imaginative and well-loved robot sculptures. He does use some new parts, but most of the parts are discarded lamps, pieces of metal and others odds and ends. Lipson's robots are usually 12-30 inches tall and have a special charm about them. 
Brotron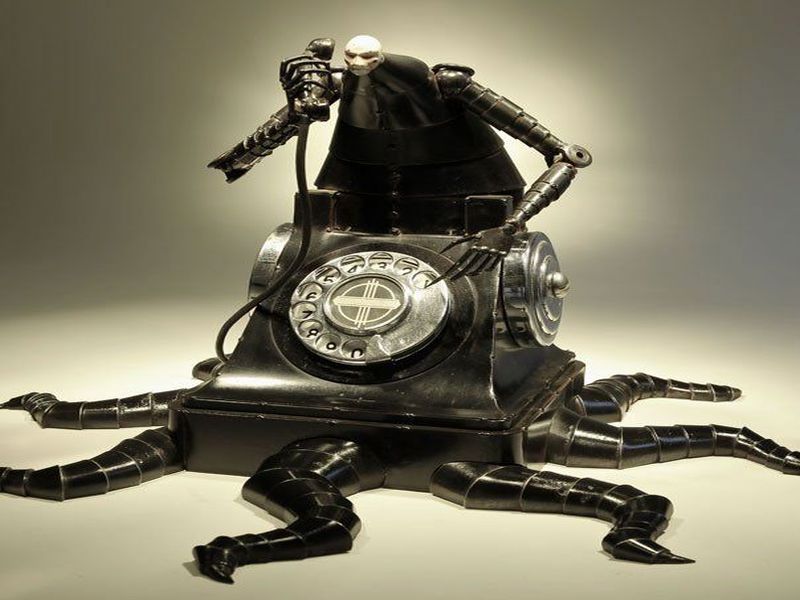 Image Source :  pinimg.com
The Brotron robot sculptures made by Greg Brotherton belong to the realm of high art. His sculptures are complex creations transporting you to a land of fantasy. Some of his robot sculptures are based on ancient gods and reflect their glory and majesty. Some of his sculptures are   just pure fun, as he creates entire stories around his robots. His biography states that he uses repurposed objects and hammer-formed steel to make his amazing sculptures. Greg Brotherton's work, robots and other pieces of sculpture, has been displayed all over the US with great success. 
Artists' imagination knows no bounds, as they can see more than what we ordinary mortals can, and this has led them to create stunning robot sculptures from materials which we usually discard.