Thanksgiving is such a humble gesture. Thanksgiving reminds us of expression of gratitude. This holiday season, we must take a step forward to thank our Mother Nature as well; everything we are is because of the balance of nature. A little imbalance can cause chaos in our lives. We must take little steps from our end to balance the Ecosystem because Little drops of water make the mighty ocean.
8 – Ways to contribute towards a balanced Ecosystem
1. Don't waste food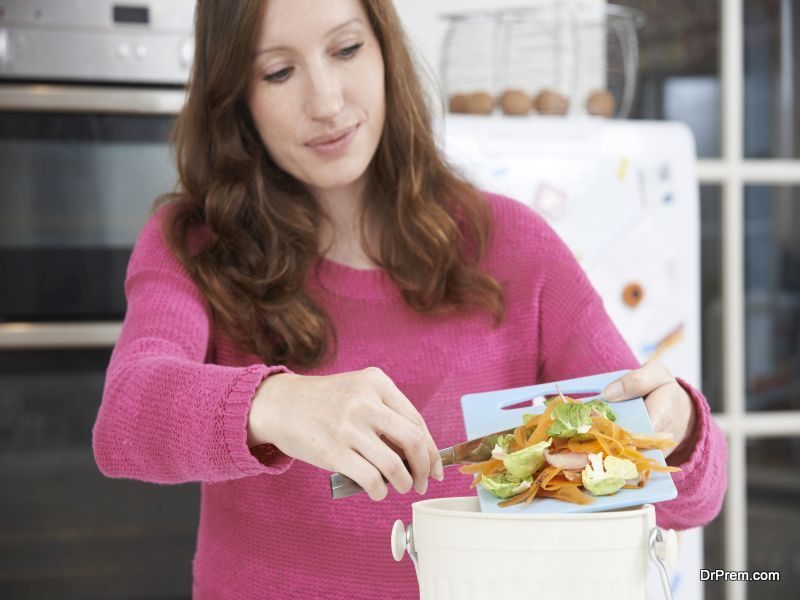 We all will agree that food is the highlight of Thanksgiving. The perfectly roasted turkey, the creamy mashed potatoes, the green bean casserole, the pumpkin and apple pie, so much more! We are tempted to make large amounts of these mouthwatering dishes so that nobody misses out having it. But if we think carefully, making large amounts of it only leaves us with large number of leftovers.
What is done with the leftovers is that it's either carried forward for days or thrown away. If it is thrown away, it is literal wastage of food and if it carried over for days, there are chances that it might get spoilt and then has to be discarded.
What we can do here is roughly evaluate the amount of food that we make every year and how much of it is left over, and then try to make a balanced quantity of the food. This way, everyone can enjoy the food, maybe not filling themselves to the brim but just as much as it is required to satisfy the tummy.
2. Buy less waste less
It might also happen that we end up buying a lot of materialto make food, without calculating the amount just to be sure we don't fall short of anything. This can be one reason we make things in bulk. Not only food but we also lean on buying the latest trending bits and pieces that we don't even require.
We can make a list of all the essentials, well in advance. With time we can go over the list and add or minus things from it. This is how we will be able to buy the right amounts of what we require, taking in consideration to have less wastage.
3. Turkey/ maybe go vegan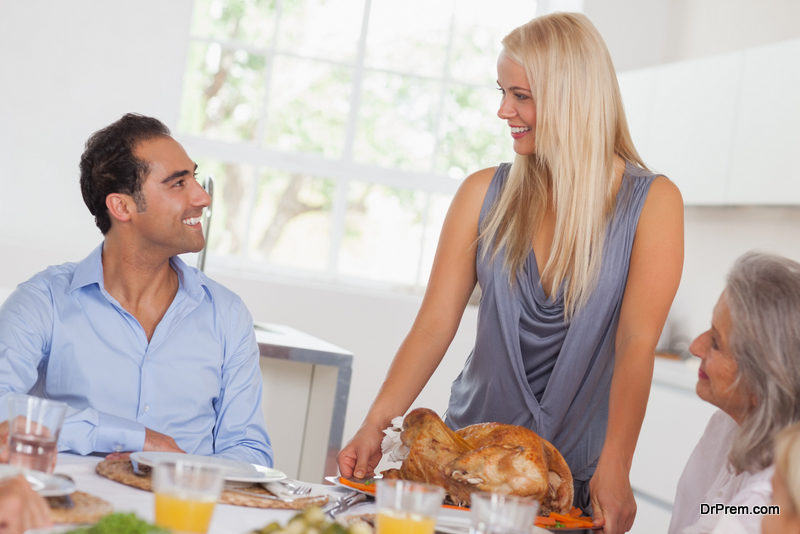 Turkey has been an old traditional preparation on the occasion of thanksgiving. Now-a-days, large production of turkey is not possible without human intervention. The naturally bred turkeys take a very long time to grow into full size and given the requirement of turkey in each house on thanksgiving, the suppliers have kept stalk of the turkeys not produced naturally. Making sure to buy naturally bred turkey is another thing that we can do. This will contribute from our side of making sure that the turkeys have not gone through any artificial procedure that might hamper their natural behavior.
Many people are turning completely vegan. It is not only healthy but eco-friendly too. Moreover, it will also relieve the bird from being slaughtered.
4. Try local stores
It is becoming a trend to buy things form shopping malls because of various reasons; there are huge seasonal discounts, free gifts and a variety of offers that drag people to buy things from malls.
The local markets also have a wide variety to choose from. They have a lot of rare stuff to choose from sometimes. Moreover, when you buy things from the local markets, you are actually supporting families.
5. Re-gift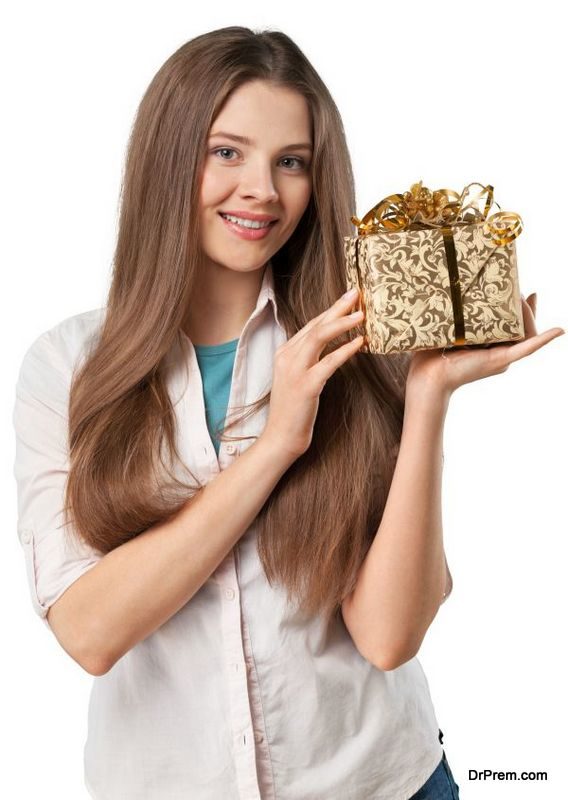 This may be a little strange for some but if you think, this can be a good idea as well. There might be so many gifts that we received and couldn't really utilize. The idea here is to offer something to someone that is appropriate, useful or valuable for that person.
6. Recycle material
You can re-use old decoration materials to create something new instead of just throwing away the material from the previous year. It can not only save you some bucks but save you from contributing towards the environmental degradation.
Re-cycle gift wrapping material that is in a fine condition instead of buying new ones, there's nothing wrong in it. You can also use environment friendly wrapping papers. These eco-friendly papers are not made up of wood and hence do not hinder the nature's flow.
7. Use carpooling to travel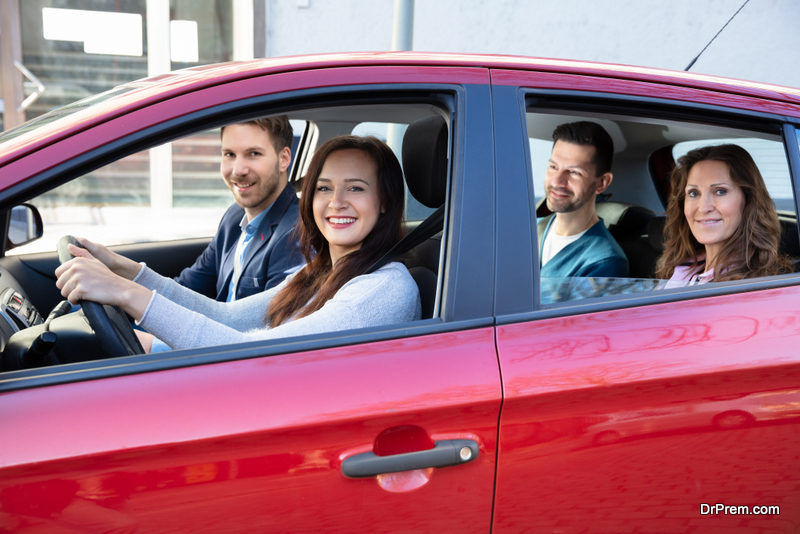 We are sure to visit our near and dear ones in this holiday season. Another thing we can do to cut down pollution is use cabs or carpools and travel together. If the number of vehicles on road can even cut down for a day, the environment gets a breather.
8. Run your creativity in DIY projects
Decorations are also an important part of celebrations. Decorations brighten up the mood and get you into the festive mode.  Wouldn't it be more of a holiday if you have a good family time? One way to do this is making DIY party decorations along with your loved ones in this holiday season.
Be it the party theme or the decorations, you can always plan and personalize it by making things along with your family. It might feel hectic between all the tasks to make the decorations but if you start early, you might as well be prepared way before time. If you still wish to start from scratch, you can make things from eco-friendly material that can mix well into the environment and not pile up litter that is harmful for the environment.
Therefore, the best way to thank the Mother Nature is to help maintain its heritage.We are not only helping nature balance but we are indirectly helping ourselves from the nature's backfire upon getting imbalanced. Weneed not feel guilty of our actions till date; it's never too late to amend our ways.