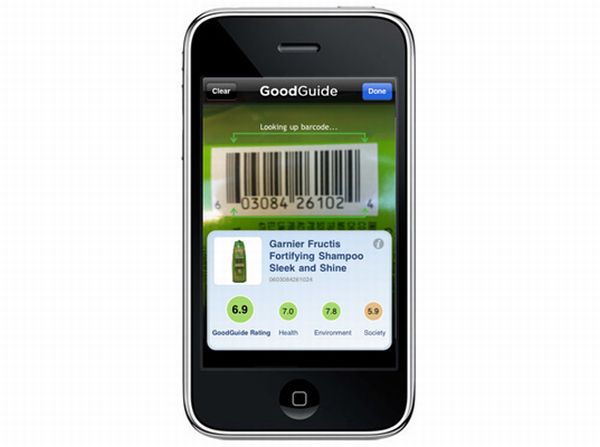 We always tend to associate green technology with the final embodiment of the product. But in regard to the current state of affairs, this sustainable movement has actually advanced beyond its limitation of eco-friendly hardware. As a matter of fact, the righteous scope has touched upon the intrinsic software mechanism of products, whether we talk about automobiles or electronic gadgets. In relation to the second example, there have been some innovative green technology oriented applications, specially made for Apple's iPhone. So, without further ado, let us check out some of them, and who knows may be some among us will be religiously making use of them at malls, gas stations and even chemical plants.
1. What's Fresh App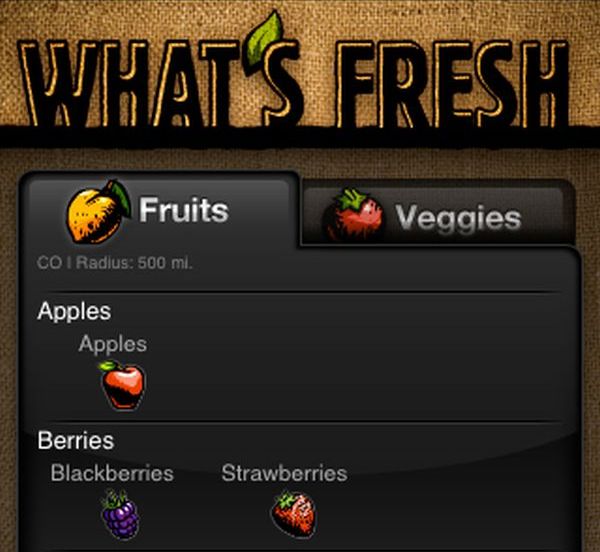 An app nigh sent from heaven for all vegans around the world. What's Fresh integrates a dashboard which shows locally available fruits and vegetables. You can search for seasonal natural delicacies and expand your search by radius distance. Moreover, the app also displays a calendar with yearly availability of such products with their growth relation to specified locations and their cultivation attributes (like, if produced freshly or in a greenhouse). It comes with a price of $1.99, and is available across U.S.
2. GoodGuide App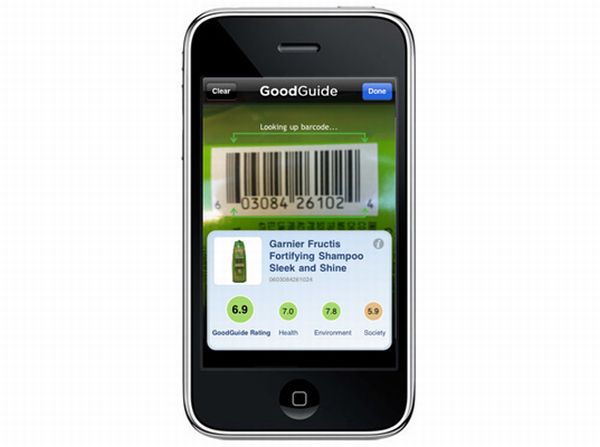 A perfect 'weapon' in the hand of the buyers, when surrounded by hordes of unknown products in a grocery store! This app allows you to select the best of eco-friendly products with a detailed in-built rating system. The application also has a bar code reader that makes the tedious process of looking up for items that much easier. And the best part is that the app comes for free.
3. GasHog App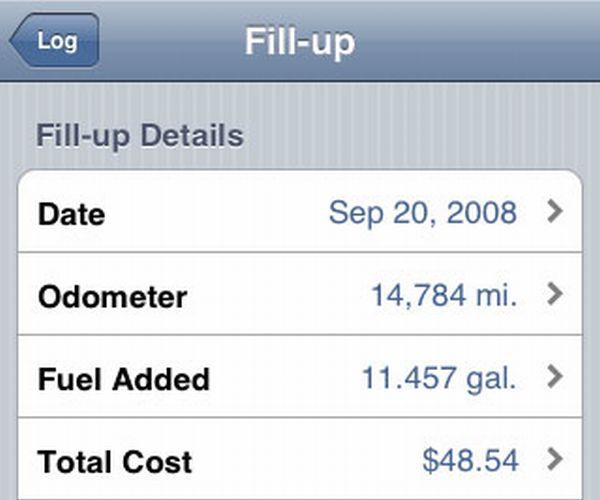 Automobile owners should also get their share as the shoppers. The GasHog app has a plethora of calculative features that can add up to your car's overall fuel efficiency. The features include calculations (all in international standards) of the odometer reading, amount of fuel added, and total cost to generate the fuel economy of the tank. And if that was not enough, it also displays important tips on reducing the fuel consumption of the vehicle. The app comes with a price of $0.99.
4. NASA's chemical sniffing App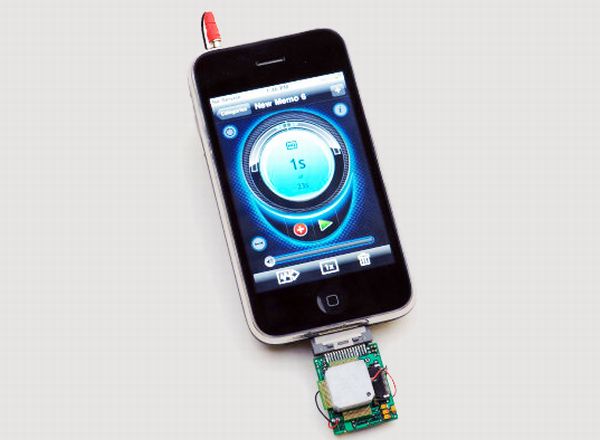 Let's get a tad bit adventurous on this one. Still not released to the public, this app, developed by the one and only NASA, will supposedly have the potentially life-saving ability to detect dangerous gaseous components. In actuality, a chemical sensor that can be connected to an iPhone, the conception can identify and reveal very small traces of chemicals like methane, ammonia, and chlorine gas.
5. Carticipate App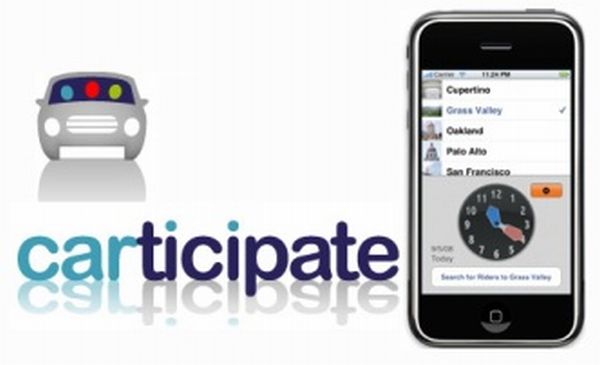 Standing in a suburb bus-stop and still worried about the convenient mode of transportation to your city office? Well, the Carticipate can yet be your savior, if you have some societal skills. The free app basically allows participating in a 'social network' of people who want to share rides. So, if you input the data of your destination, there can be a bevy of people (belonging to the same network and going to the same destination) to help with their car, or even you can help them with your car. Just be prepared to share a ride with a few strangers.
6. 3rd Whale App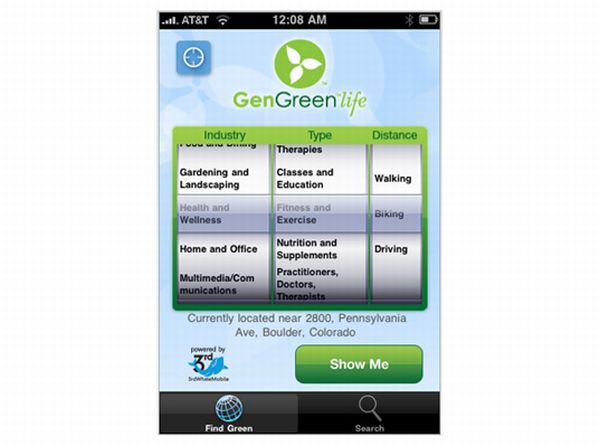 If you are adamantly eco-conscious and like to go on a shopping spree, this is the nigh perfect search app for you. Over 20,000 business setups across 30 major cities in United States and Canada are listed on this free app, just based on their pure green credentials. The stringent selection criteria involve certifications and accredited forms relating to the green products and services available in such businesses.
7. Locavore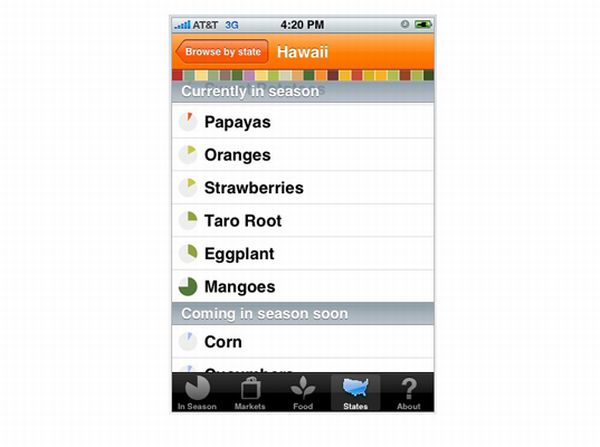 The Locavore gives you a list of seasonal produce in a chronological week by week fashion. It also shows you locally available food commodities in farmer's market and restaurants, along with the foods-related government and NGO data (for each state). The informative scope is enhanced by Wikipedia articles and a myriad of recipes, all for a price of $2.99.