We all love to have a stylish looking bag when we go out. Bags are not only useful to store things, but they are also one of the most important items every person needs. Plastic pollution is one of the biggest concerns in today's times. This is why many companies are now coming with different kinds of affordable eco-friendly products that make a perfect alternative to plastic bags. Through this article, we will give you a few examples of some bags that you can consider if you are planning to buy one. These bags look really nice, have a good design and are made from sustainable materials like cotton, jute, juton (a special blend of jute+ cotton) and recycled cotton.
1. Recycled cotton tote bag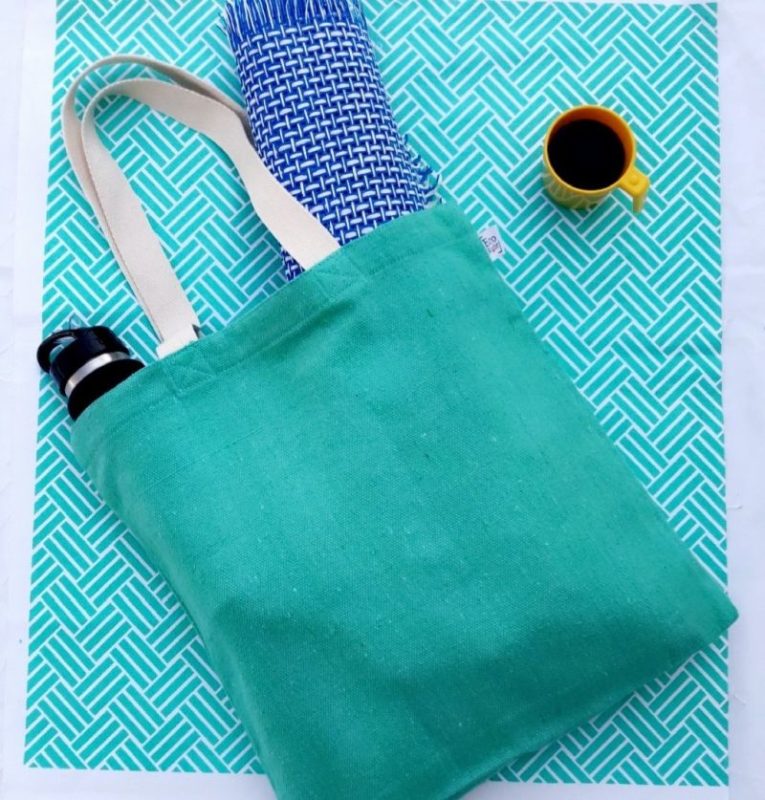 This aqua colored recycled cotton bag is one of the finest examples of ethical manufacturing. Made from recycled cotton, this bag is a great alternative to any bag made from plastic. Moreover, you can use this bag on a daily basis, thanks to its simple design. It is available in 5 brilliant colors- blue, orange, natural, pink and black.
2. Travel pouch
Looking for an all-in-one travel pouch? Well, your search ends here. This Panda striped canvas travel pouch is not only stylish, but it is also easy to carry, weather resistant and waterproof as well. It also saves you the money of buying various affordable eco-friendly products such as a storage pouch, organizer, makeup purse, handbag or even a travel accessory. Do not be fooled by the size because this spacious and durable travel bag makes a perfect companion for anybody.
3. Cosmetic pouch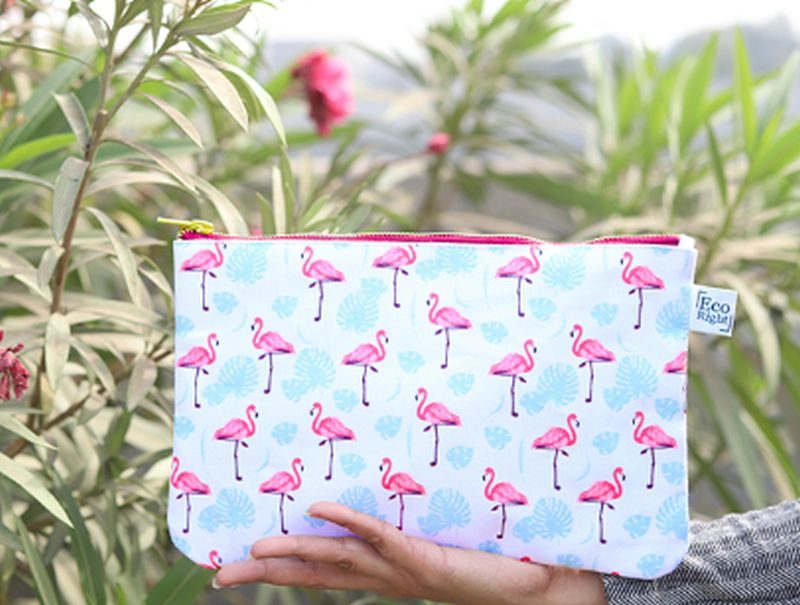 If you are an eco-conscious traveler that believes in sustainable living even when you are on the go, then this cosmetic pouch is a good choice. This flamingo design travel pouch is perfect to store all your necessities like make-up and jewelry. The design looks fresh, summery and chic. It comes with a waterproof lining inside, while the outside is made from canvas material. This pouch is also a perfect gifting option for your friends and family.
4. Juton bag
Talk about a stylish looking bag which is eco-friendly – this Happy Planet Juton bag has it all. It is one of those affordable eco-friendly products made from cotton and jute. Perfect for your office or home use, this sturdy bag can carry up to 20kgs, and is also biodegradable and reusable. The stunning happy planet artwork on this bag looks playful and stylish.
5. Zipper tote bag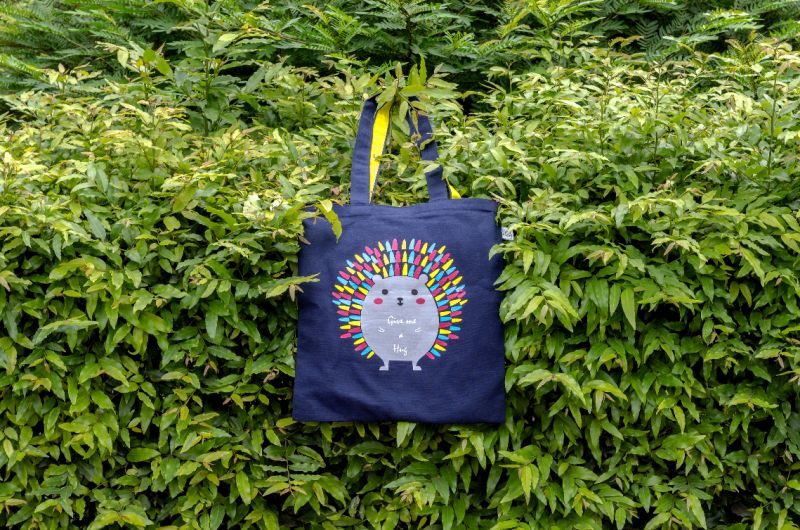 If you are looking for eco-friendly tote bags, then why not consider this blue canvas zipper tote bag. This cute porcupine print dark blue colored tote bag is made from cotton canvas and can carry a maximum weight of 10 Kg. It also has a zipper closure to ensure that your things stay inside. This 100% biodegradable tote bag also comes with an inner pocket to store small things like your make-up, wallet, or even your mobile phone.
6. Beach bag
Another bag that is worth mentioning in the list of affordable eco-friendly products is this eco-friendly beach bag. It comes in the classic white color and has a beautiful and noticeable beach inspired print. The designer beach bag is water resistant and sturdy along with a waterproof lining. With this bag by your side, you do not have to worry about your things getting wet while you are at the beach.
7. Compartment bag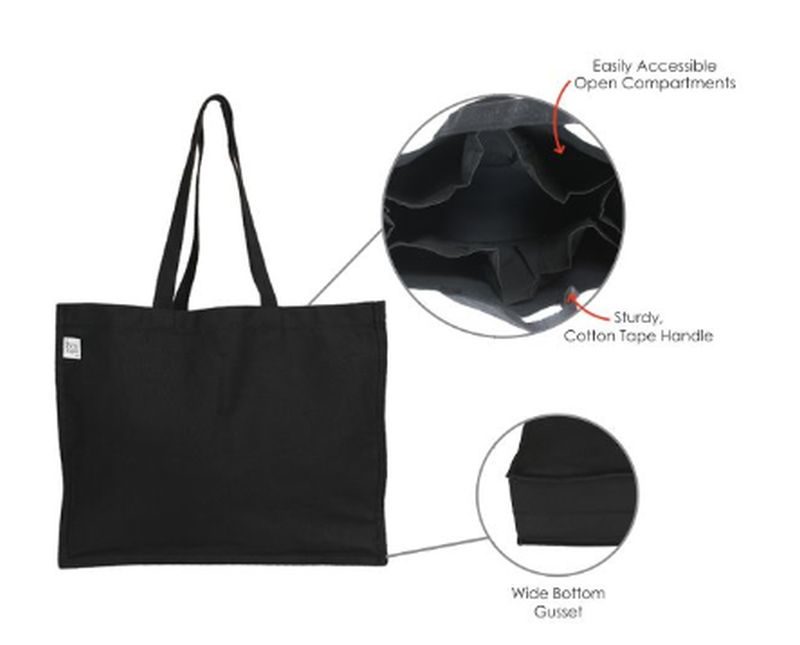 This compartment produce bag is not only eco-friendly but also makes a perfect companion when you go grocery shopping. It can be used as a shopping bag and produce bag. You can easily arrange your groceries and vegetables as it comes with six compartments. It is a fine example of ethical manufacturing – the bag is not only stylish to look at, but also serves the eco-friendly purpose. Made from sturdy cotton canvas, its open design has the capacity to hold up to 10kgs.
Article Submitted By Community Writer