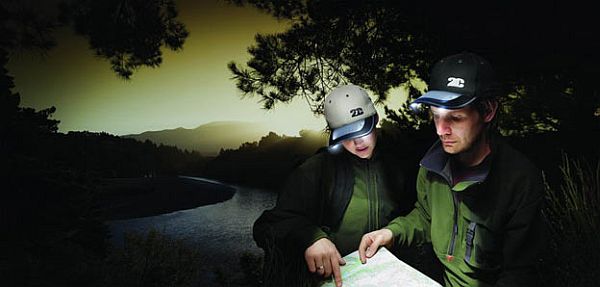 There are times when you need a break from routine life – office, home, and the virtual world, which, of late, has become a major part of your insipid life. So, how about camping? It is something that everyone loves. Take a day out of your boring schedule and set out for camping. Equipments? Worried about a camera that would run down on battery, barbeque, lights that will go short of charge and similar things that might make camping a tedious affair? Don't bother anymore. We bring to you a range of products that will not only make your camping fun, but also environment-friendly. How about that?
1. The Solar Camcorder:
Keep those tangled wires, chords, and charger at home. Evolve! You do not really need electricity to charge your camera; save it. You want to capture photographs and make videos to remember for life; we know it well. There is also the concern to minimize electricity usage. Here is just the solution; Solar Camcorder. It's a unique camcorder that lets you take the gadget to places without worrying for charging it with electricity. With a flip-up solar panel that also works as a sunshade, this solar camcorder lets you charge the device with sunlight. It has a lovely 12-megapixel image sensor with 8X digital zoom which lets you make high definition videos or capture high resolution pictures (4000px by 3000px).
2. BioLight Camp Stove:
It's cold and you need to have a few warm things to eat and drink. Is that keeping you away from camping? Also, is the burden of carrying and wasting fuel worrying you? Forget the drudgery of carrying a heavy, bulky stove that dizzies you. Act smart; take home a BioLite Camp Stove that minimizes your load manifolds, gifting you the perfect camping season ever. That means you do not need fuel in heavy containers, making camping easier and safer. It is environment friendly and saves the precious fuel that you otherwise use for fun. This BioLight Camp Stove has an excellent capacity to warm things. It takes only 2.5 minutes to heat a liter of water; that is quick, isn't it? Make camping easier with the lightweight (1lb to 10oz) BioLight Camp Stove. What's more? Use it to charge your cell phone and LED lights. This gadget could not have more utility.
3. Swiss Tech BodyGard 12-in-1 Self-Powered Emergency Tool:
Camping out is another name for emergencies. When realized, Swiss Tech BodyGuard 12-in-1 Self-Powered Emergency Tool was developed. It does not run on electric power, which makes it a unique tool that is particularly helpful during camps. It uses a built-in hand crank to power itself. So, you can leave the batteries at home. Fantastic, isn't it?
This device has a variety of tools that are meant to help you during an emergency. Equipped with a flashlight, an alarm system, radio, compass mirror among various other tools, this is a must-have if you intend to go on camping some day.
4. Solar Light Cap:
You will not surely have streetlights if you go out on camping. Wherever you may settle, Solar Light Cap ensures that you do not depend on batteries, electricity, or non-renewable sources of light for producing light.
Solar Light Cap is a fantastic light-weight, handy gadget that utilizes sun rays to light up the world for you. Charge it during the day under sunlight and place it on your head during the night to illuminate anything around. Prepare food, talk with your friends or loved ones with hands-free lightning.
5. PVC Free 4 Gallon Solar Shower:
You will surely love this gadget! It is a PVC-free sun shower and provides protection against a host of harmful, toxic substances while you wash your body. They could not have devised a more environment-friendly device. It is chlorine- and azo-free, and does not cause dioxin. It doesn't use any heavy metal, like lead, or phthalate pollution in the shower's production. Even though it lasts for long, the shower does not release chlorine-based chemicals. Take a shower in delight even during camps when water is not around!