The Olympic Games serve as a melting pot not only for fans of sports but also of diverse cultures, races and ideologies. So it is only natural that there would be a group of people present among the large number of visitors gathered in London who would be conscious about the environment. These people are not just here to witness and enjoy the various events taking place everyday but would also be continuously gauging the impact the Games have on the environment. But they are bound to be pleasantly surprised by the environmentally conscious measures adopted by the Games Council for this year's meet
Beautifying the Environment
A large number of flowers, handpicked to represent each continent, will soon start sprouting in a designated area in front of the stadium. When work began here in 2005, this very spot happened to be filled with contaminated soil. It had been polluted by cyanide, oil, heavy metals, arsenic generated by many years of leather works, soap factories and chemical storage plants. So, in order for any venues of the park to be constructed, a large scale clean-up operation was required.
Since soil is essential to the work done in the park, five soil washing devices were installed which had been brought all the way from Belgium. The soil washing would be carried out in a way which would save money and protect the environment at the same time.
After the cleanup process was completed, almost 95 percent of the soil was reused, transport charges had been reduced since there was no need to bring large quantities of material from outside and a lot less dumping of material had taken place.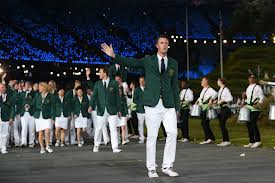 Official Concern for the Environment
The cleanup of the soil happened to be just a single part of the four-pronged plan developed by the Environmental Agency in collaboration with the Olympic Delivery Authority to ensure greener Games aside from a lasting legacy for the region.
Other points which were covered by the plan included the regeneration of the Lower Lea Valley which would reduce the risk of flood for nearly 4,000 individuals residing in surrounding properties and preparing a separate area for wildlife.
A culvert has been built to shift the flow of water towards River Lea via a watercourse located on the Olympic Park known as Hennikers Ditch. This has resulted in the improvement of the quality of water, making the banks usable for the sake of the public and guaranteeing a few advantages in terms of decreasing the risk for flood.