Before we move ahead, there are a few things to know about 3D printing. It is a method of fabrication of three dimensional objects from a digital file or a Computer Aided Design (CAD) file using a material printer. An object is created into a real world object by laying down layers of material.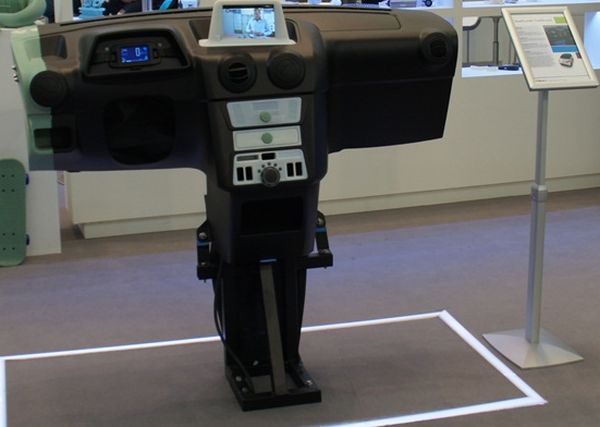 3D printing is a technology which could lead to greener manufacturing and consumption since it can make use of eco friendly materials like paper, sand and plant-based biodegradable PLA plastics. It allows end users to reshape and recycle end of life products and help designers and architects to develop prototype green concepts.
One of the leading providers in 3D printing systems, Objet Geometries has changed the way vehicle parts are manufactured by creating a fully assembled 3D printed dashboard for a concept car. The company's creation has been touring the globe for a while now. Objet created the functional 1.4-meter wide dashboard made from over 20 individually printed parts for the 'StreetScooter project' which is also equipped with complete display screens.
The dashboard was developed to simulate ABS engineering which has a combination of high heat resistance and extreme toughness. The manufacturer used its ABS-like material to create the dashboard owing to its dimensional stability, high impact resistance of 65-80j/m with a heat deflection temperature of 58-68 degrees Celsius.
Objet also created printed parts for the dashboard using a colorless transparent material called Objet VeroClear; Objet VeroWhitePlus, a rigid material; and Objet TangoBlackPlus, a soft rubber-like material. All three were utilized in the making of fine details on the dash including the rigid covers, soft touch buttons and clear screens. Conventional ABS plastic parts were also used.
Most manufactured products generate a lot of carbon footprints owing to transport costs. With Objet's new technology, this can be reduced, giving consumers a chance to go green.
Via: Greenprophet