The bicycle is fast coming back into vogue, particularly the electric bicycles, that would be the best way to travel across cities. Urban traveling by cars has become a very time-consuming affair due to the ever-increasing number of vehicles on the roads leading to traffic snarls. However, a bicycle would be able to overcome the challenges of traffic and would make traveling less cumbersome. Also, the prices of fuel have reached a peak and traveling by car has become more of a luxury. Hence, electric-powered vehicles and bikes are much in demand. Many designers and even major automakers are gearing up to making bikes and cars with electric-powered engines that would serve as the best alternative for fuel which is a non-renewable commodity. Here are eight amazing concept electric bicycles that you might soon see on the roads:
1. Foldable Bikes and the London Garden Concept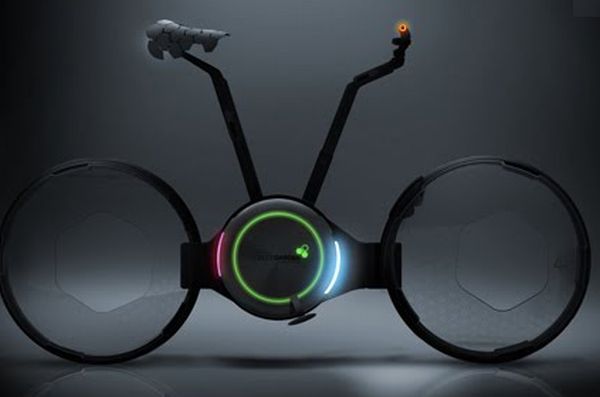 The foldable bike in the London Garden concept is one amazing product that serves more than one purpose of merely commuting! Apart from serving as a 'green' mode of transportation, it also supplies power for mobilizing public transportation. This amazing bike works in three modes: the Normal Mode in which it is used as a regular bike; the Exercise Mode in which it is used to produce and also store electricity and the Scooter Mode in which the stored electricity can be used for scooting! These bikes are totally foldable and can also be parked/stored inside structures that resemble trees, possibly functioning as bus stops in the times to come. These bike racks would also have the capacity to generate power via the sun, wind and rainwater as well.
2. THE WIRE BIKE by Ionut Predescu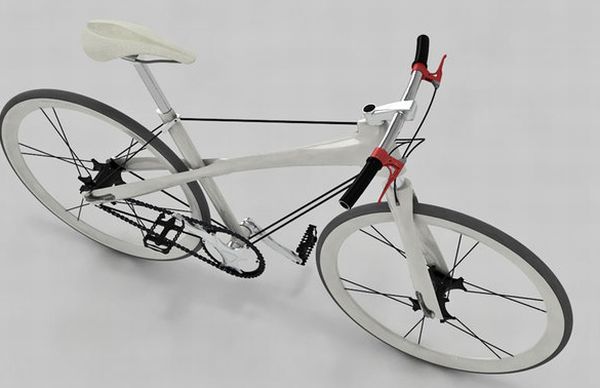 The Wire Bike is a concept that has been developed and designed by Ionut Predescu from Romania. The Wire Bike is lightweight and very stiff. This bikes feels extremely light due to the fact that it makes use of a suspension frame system as opposed to the regular bike frame. The rest of the body is of this bike is crafted out of carbon fiber.
3. Grasshopper Bicycle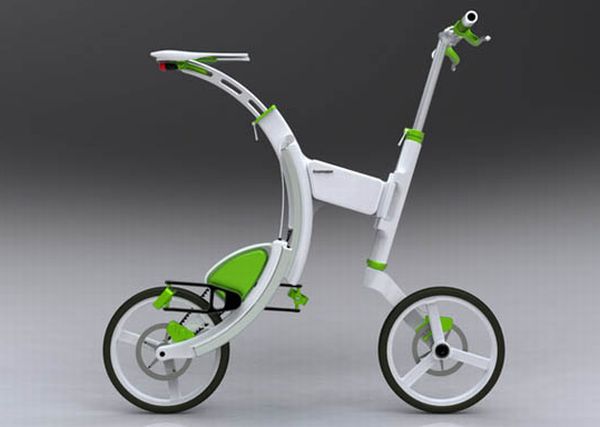 The "Grasshopper" electric bicycle is the most portable and the most easiest in terms of handling. The clean and green bike is made out of composite materials which makes it very durable and strong. This bike can be folded very easily and can be taken anywhere with utmost ease. The battery of the Grasshopper electric bike can be recharged via regenerative braking or stationary cycling, hence the bike can also serve as a stationary exercise bicycle as well! Designed by David Goncalves, this design is very futuristic and viable.
4. Electric Folding Bicycle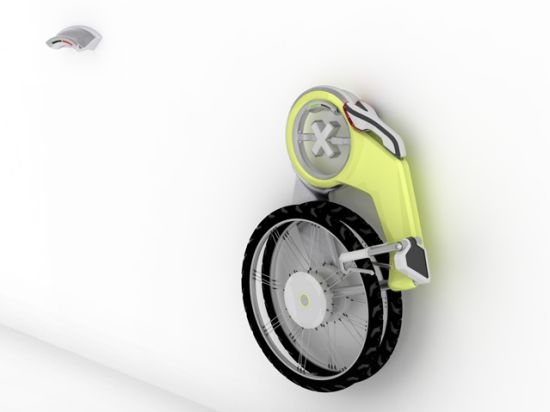 The Electric Folding Bicycle is a great way to commute in heavily populated urban cities where traffic in increasing and the city is shrinking in terms of space. With this bike, you could easily use public transportation for longer distances with your Electric Folding Bike in tow for the shorter distances. The benefit of being able to carry your own personal transport is a very beneficial thing in the times to come.
5. Practical-Looking Concept Electric Bike Actually Exists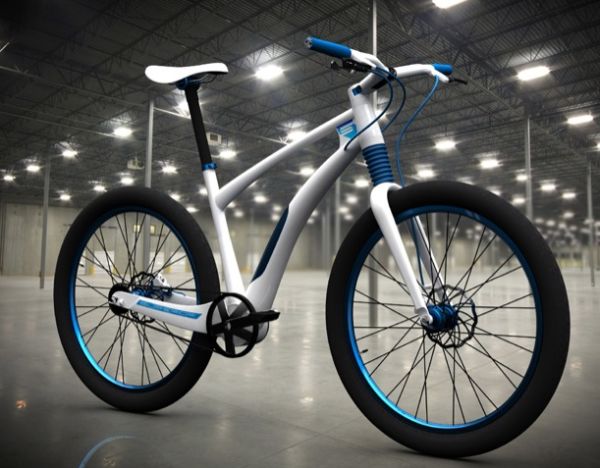 The concept bike project designed by Vojtěch Sojka has actually been made into a workable prototype, which looks immensely attractive. Sojka has developed this electric bike in collaboration with Superior which is a bike company in the Czech Republic. This bike resembles features of both a BMX and a Stumpjumper. This bike has disk brakes with the stem and handlebars forming one solid entity.
6. Yuji Fujimura's electric bike concept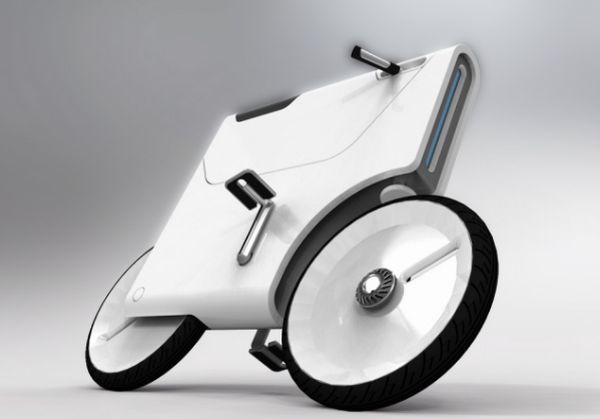 Yuji Fujimura, a designer from New York City has designed an electric bike concept which is quite futuristic in appearance. It reminds us of a white MacBook and also has a special storage slot for keeping your laptop while you are zipping across the city. This bike is electric powered and also has a docking station that can charge your laptop while you are on the move. Being a true futuristic bike, you can also check your facebook status messages through a screen from the handle bar while you are riding!
7. Bike 2.0 electric bicycle concept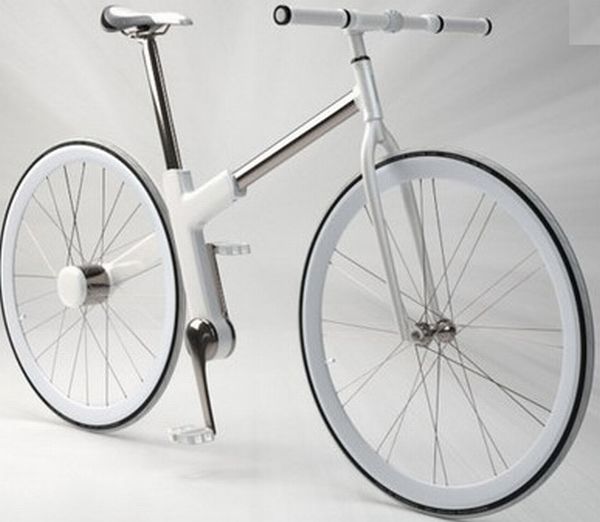 The Bike 2.0 is a concept of an electric-powered bike from South Korea and is a very sleek design. The battery of this bike is located in the seatpost. It has stepless gears and the motor is placed in the rear wheel. This amazing bike also has a superconductor-like device that assists the user with pedaling. The futuristic bike would definitely promise you a faster ride as the bike has a generator and wires in place of the regular chain!
8. Peugeot B1k Bicycle Concept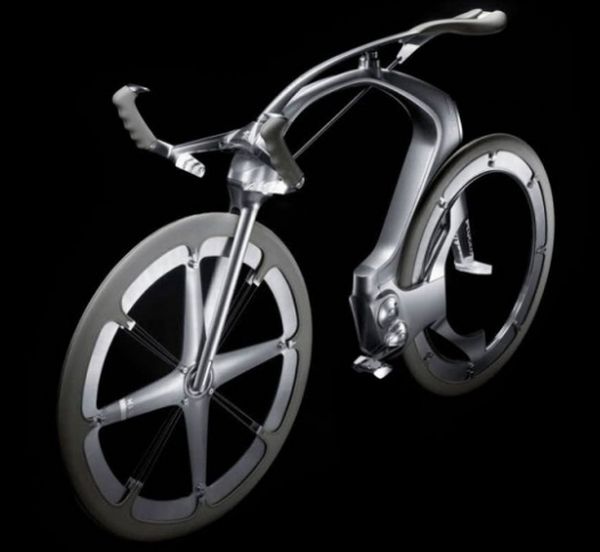 The B1k bike concept by Peugeot is a fascinating design that looks more like a racing bike. The bike is made out of carbon fiber and also has a chainless drivetrain. The overall design of this bike is very modernistic and minimalistic.