As we enter a new decade, ecotourism or responsible tourism seems to dominate the travel world.  Emerging trends send a positive signal of the growing awareness in ecotourism to create lesser travel impacts. There has been a major shift in values and approaches among travelers that are contributing to sustainability in tourism.
The sharp rise in eco-consciousness in global travelers is expected to create interesting ecotourism trends in 2020, way different from what we have seen in the past. Thanks to various government and non-governmental initiatives and digital social media for spreading awareness so fast.
20 Ecotourism trends in 2020
Flight shaming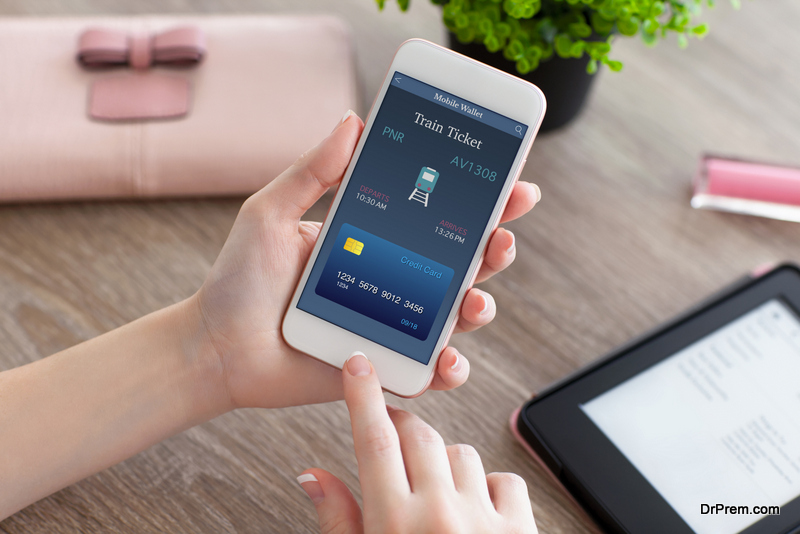 The travel world is abuzz with flight shaming and train bragging.  A survey by Responsible Travel states 24% of Americans and 16% of Brits will take fewer flights in 2020. Train bookings have already increased and will continue this year as well. But voluntary shifts in travel modes may not be enough. France has already on the path to introduce eco-tax on flying and EU is giving a serious thought on taxing aviation fuel.
Lean season travel
People are shunning crowds. Responsible Travel reports of higher chances of off season and shoulder season bookings offered by travel companies. It will also serve the purpose to curb overtourism, a growing trend in responsible tourism. Destinations and tourists both are in the lookout for fewer crowds and off season travel can be the best way to enjoy a tranquil holiday. With prices dropping drastically in off season, tourists can make great budget holidays.
Surge in eco-friendly travel choices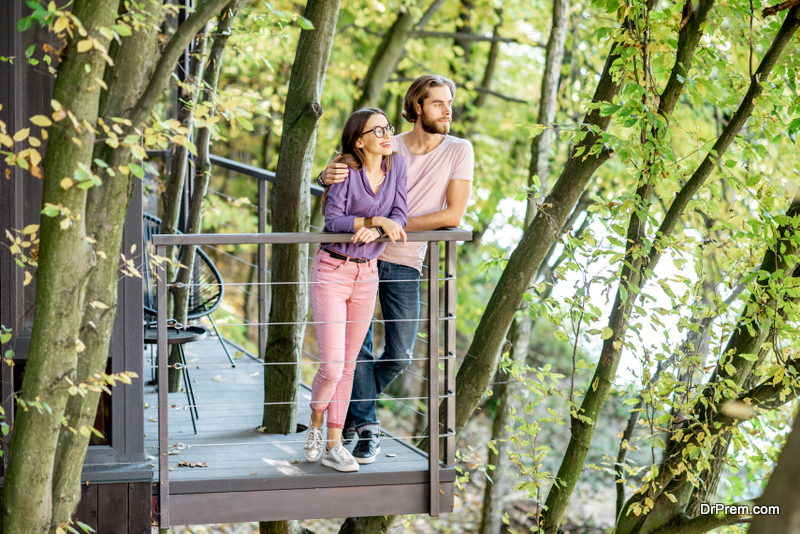 If you talk of sustainable tourism in 2020, you will find travelers more inclined to eco-friendly choices be it accommodation, travel, food and other utilities. Sustainable travel trends report Green hotels and lodges are seeing increased bookings. Travel slow or shared travel is getting preference. Sustainable travel trends report by Booking.com shows nearly 55% of global travelers show more determination in making sustainable travel choices this year compared to the last.
More preferences for unique experiences
Expect the must-see approach to take a backseat. Traveling is no longer visiting iconic marvels and places but more of experiencing things unique to a particular place. Travelers are taking the road less travelled. According to booking.com, 51% of travelers are willing to switch over to lesser known destinations for more unique experiences creating less environmental impact.
In comes micro-adventures
Fortnight or month-long adventure travel is out. How many can afford this? According to Forbes, people prefer to visit more destinations instead of investing too much time and money in a single destination adventure. From the environment perspective, it is beneficial as it creates less stress on resources and lesser carbon footprints.
Curb in single-use plastics
Growing use of single-use plastics is upsetting the sustainability in tourism. Nepal is seriously thinking of banning plastic bottles and other single use plastics. Reflecting this stance, organizations in larger numbers are opting reusable materials in accommodations and establishments. Travelers are also following the steps. Increasingly, they are switching to sustainable alternatives in traveling, packaging and shopping. Multi-use water bottles, cups and glasses, napkins and towels instead of tissues are finding more usage as must-carry travel accessories.
Traveling off the beaten track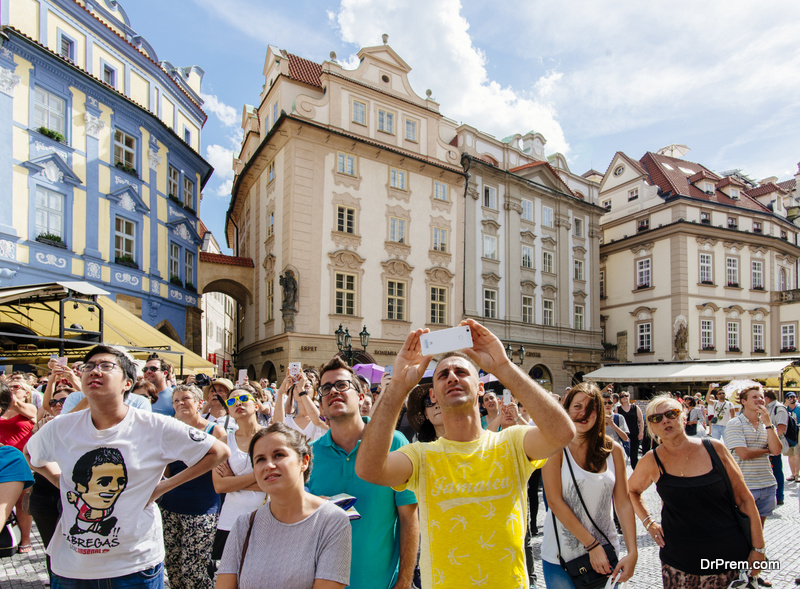 With the growing overtourism and overcrowding in well-known destinations, travelers are entering into the wilderness exploration. Natural excursions in not-so-known places are rising. It is a sheer joy to discover an unknown place and explore the local culture and natural beauty. It can be few steps away from your place or a faraway location; a sort of adventure trip attracting eco-conscious travelers.
Focus on zero-waste
One of the noticeable ecotourism trends in 2020 is to focus on zero-waste. It is not only single-use plastic waste but also food waste that is creating a huge wastage burden on the planet. Hotels and restaurants are taking initiatives in composting, smart supply chain management adopting farm-to-table concept, encouraging tourists in proper ordering of food and others.
Green transport to get around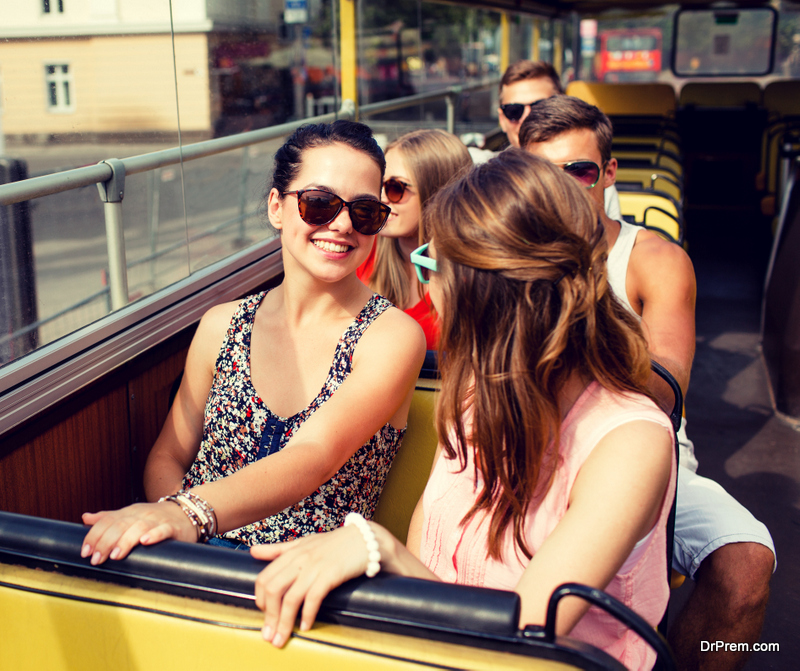 Travel and tourism activities contribute to massive carbon emissions. Going around in bikes, walking, sharing transport or opting for other emission-free traveling options are on the rise.  Renting a coach or chartered bus means fewer cars on the road. Undercarriages of busses can stack bikes that can be used to get around.
Women empowerment
MeToo movement has brought women issues at the forefront. It is influencing sustainability in tourism as well. A growing number of travelers are eager to support the local women they come across in their trips. Bookings of women-owned accommodations and restaurants are on the rise. Tourists are also extending their cooperation by purchasing local merchandise and souvenirs created and sold by women. Many tour operators have specially designed packages supporting women empowerment.
Influence of social issues on destination selection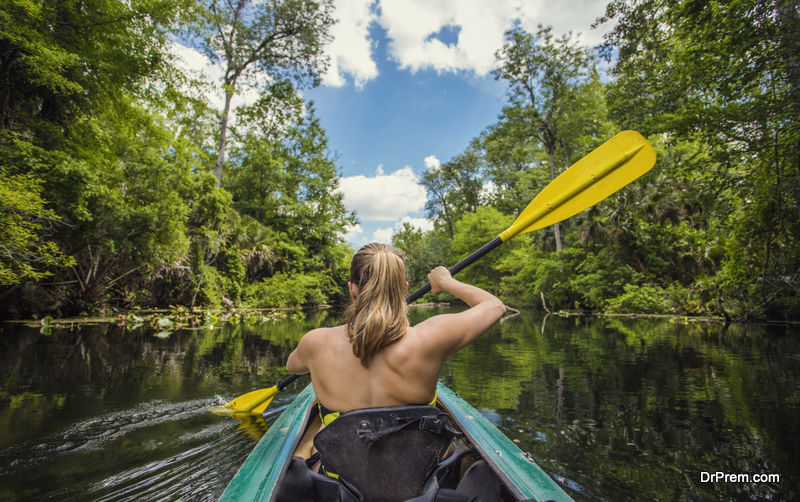 A booking.com survey revealed a strange trend in ecotourism this year. It showed increased concern among travelers about destinations regarding their social, environmental and cultural aspects and whether their visit will have an impact on it or not. 58% of travelers are likely to avoid destinations likely to be negatively impacted by their visit. 49% consider social issues as the top priority in destination selection.
Safaris and natural reserves to top the bucket list
Safaris and natural reserves are opening up more camps and temporary accommodations allowing this experience more accessible to tourists. Being cognizant of the preservation standards of local flora and fauna, most of them work with locals and communities to ensure all positive impacts of tourism nothing negative.
Shunning animal rides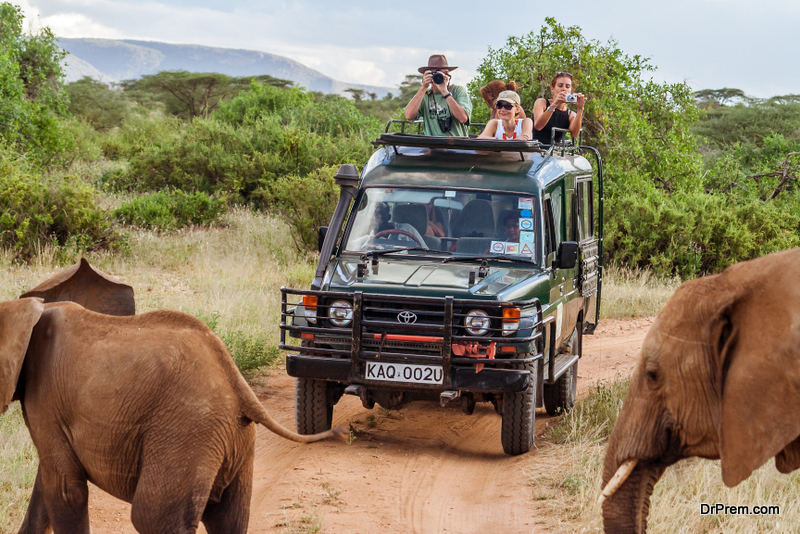 If visiting safaris and natural reserves are growing ecotourism trends in 2020, shunning animal rides and petting is getting more attention. Elephant safaris are hugely popular in Asian destinations. It does not always mean that these elephants are neglected or abused but it is not the way the animals should survive.
Tourists might feel that it is taking animals closer to nature in reality, it is not.  It is unnatural to keep an animal confined and regular interaction with human beings impacts its animal instincts negatively. They may not be willing to go back to their natural habitats. The same holds for using animals for entertainment as in zoos.
Preference for green accommodation
Green-accommodation or eco-accommodation is finding more takers among eco-conscious travelers even if they come with a higher price tag. Tourists are happily obliging this fact as long as it supports sustainability parameters.
Providers are also coming up with various eco-friendly options ranging from budget green stays to high-end luxurious ones. Their initiatives involve the use of biodegradable products, plastic free stay, solar energy, water management, recycling facilities and green transport.
Nature-based menus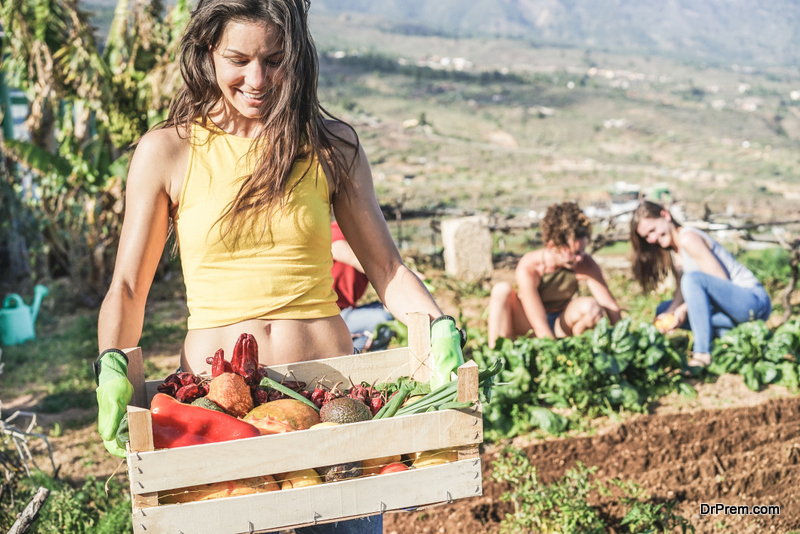 Enjoying nature-based menus has been a green travel trend since the last few years and it is growing. It is not only eco-consciousness of travelers but also wellness awareness that is driving them towards this sustainable option. Organic farm products, in-house fresh produce used in dishes, plant-based meat and above all promoting zero food waste are common ecotourism trends to stay in this year and those ahead.
Restoring the green
Sustainable tourism in 2020 will see more of rewilding. You may not be aware of the term but this is a trend that is sprouting all over. Tourism businesses are getting involved in restoring landscapes and animal species which were either exterminated or driven out. It would not be surprising to see more of these initiatives in Australia where massive bushfire has led to mass destruction of indigenous flora and fauna. This could be a significant movement impacting the environment with travelers and tour companies both joining hands in rewilding.
Fight against mass extinction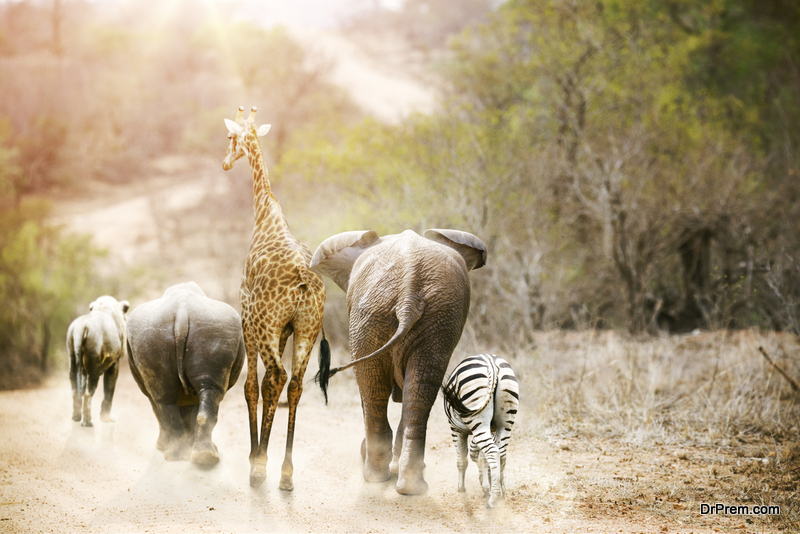 Loss of biodiversity resulting in mass extinction of species is a growing concern. In a fascinating new trend, travel companies are investing a part of their earning in protecting habitats for some of the most endangered species in the world. They have realized the future travel and tourism industry will depend a lot on this. The initiatives also involve educating locals and travelers on the significance of biodiversity showing them proper ways of preservation.
Check on greenwashing
How do you know that products and services marketed extensively are sustainable as they are supposed to be?  Greenwashing is a growing trend where green credentials are exaggerated to make them greener than they are in reality. It is a rising concern that will make consumers disillusioned and skeptical which will deviate them from eco-tourism derailing the growth of sustainable tourism.
Marketing green labels and accreditations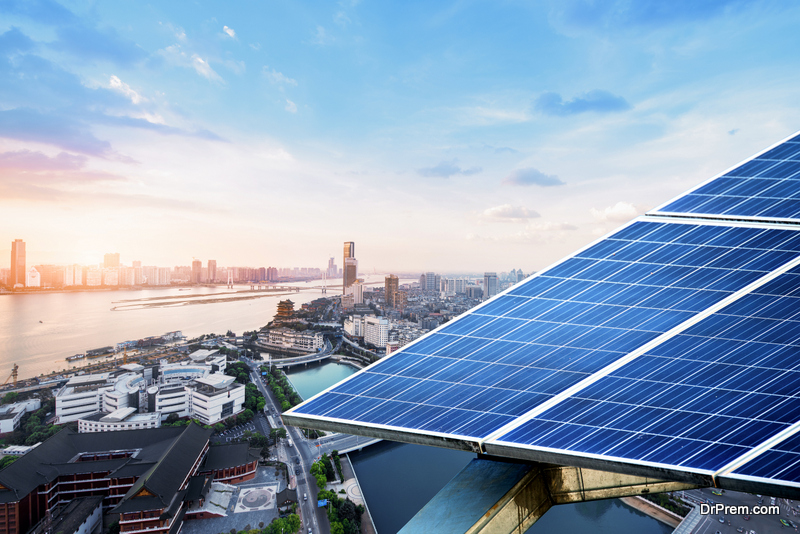 Stakeholders in the travel market have been marketing green products and green certifications to attract eco-conscious travelers. Some destinations have mandated specific green credentials for travelers, hoteliers and restaurants either by implementing zero-plastic initiatives, promoting organic farming, opting for solar energy and other recycling methods.
Travel sites are listing Green Hotels mentioning their green credentials, ratings and certificates. To keep up with the growing trends of ecotourism, expect enhanced marketing of green label and accreditations.
Activities to negate the environmental impact
Booking.com survey finds 86% of global tourists are willing to engage in different activities to cut down negative environmental impact. It could be beach cleaning, putting up suitable waste bins, marketing and selling biodegradable products and consciously choosing plastic-free green accommodations. Plastic waste crisis has surged alarmingly in the last couple of years. Of 8.3 billion tonnes plastics produced, 6.3 billion turned to waste, reveals a 2017 study.