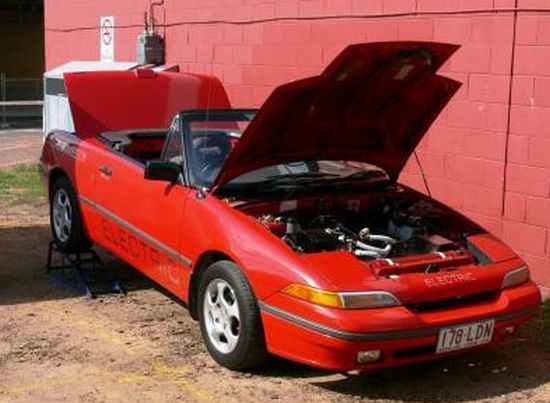 Automakers over the world have escalated their efforts to develop next-gen clean cars that run on electricity. While there must be many who must have already bought or are planning to purchase an EV to reduce pollution, there are several inventors who trust their skills and modify conventional vehicles to run on electric engines, giving them a personal touch as well. Check out some of these mods below, which might not be the fastest off the block, but they are sure enough to turn some heads:
1988 Mazda Pickup Truck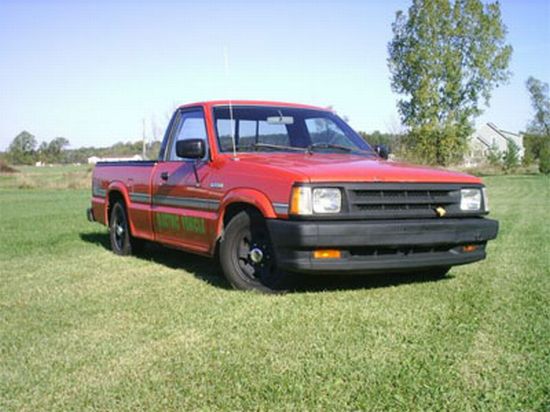 Modified by 16-year-old Andrew Angelloti, this all-electric 1988 Mazda Pickup truck was built at a cost of $6000. The vehicle reaches a top speed of 55mph and has a range of 40 miles on a single charge.
1987 Porsche 924S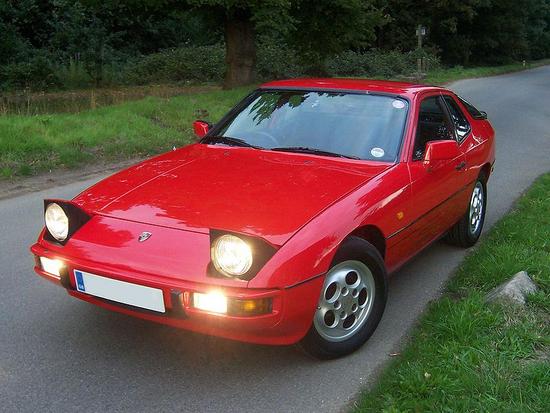 This 1987 Porsche 924S was converted to run on an electric drive by Jim Danielson and Sean Kleinschmidt, students at Purdue University. The vehicle was bought with a blown engine for about $500 and about $6000 was spent in electrifying it. The modified vehicle can reach a top speed of 55mph and has a range of about 50 miles on a single charge.
1965 Shelby Daytona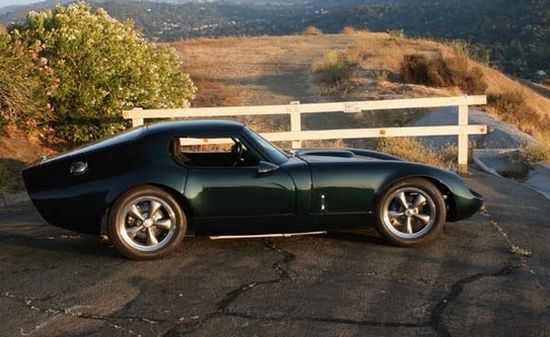 Software engineer Raul Atkinson decided that since nobody is making an electric car to his liking, he'd simply build one himself. The project, dubbed Raptor, took an estimated 2000 hours to complete. The modified vehicle uses a 3-phase AC induction motor and 290 nickel-hydride batteries. Maximum range is about 80 miles on a single charge. The Raptor can reach 60mph in 8 seconds with a top speed of 100mph.
Ford Escort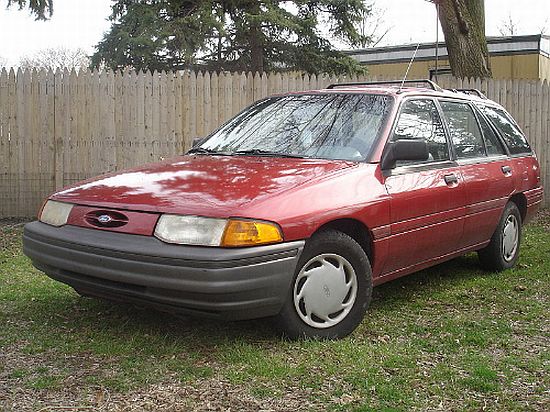 Designed by 17-year-old Andrew Loader, this all-electric version of a Ford Escort uses some batteries and an old forklift motor. The recycled systems don't offer the same performance as newer high-tech systems do, but it still manages a top speed of 38mph and a range of 11 miles.
Honda S2000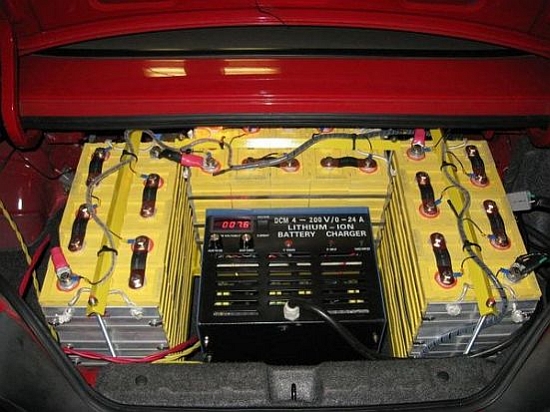 The Honda S2000 might not be the most polluting vehicle on the roads, but this conversion makes it emissions-free. The internal combustion engine of the vehicle was replaced by an advanced DC electric motor capable of operating between 72 and 144 volts. The motor is powered by 45 lithium-ion batteries rated at 160Ah. 30 such batteries are placed in the engine compartment and the remaining 15 in the trunk along with a charge monitoring system.
1987 Mitsubishi Tredia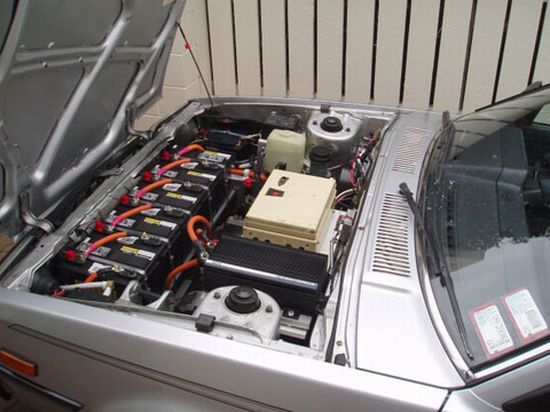 Created by Gavin Shoebridge, this EV is based around a broken 1987 Mitsubishi Tredia, which was purchased for $180. The vehicle was later powered by a Curtis Advanced DC FB1-4001A dual-shaft 100hp (peak) motor. The car is capable of about 80mph and has a range of about 40 miles per charge. The car does 0-60mph in 10 seconds using only the second gear, and shifting can increase this to 6 seconds.
Volkswagen Bug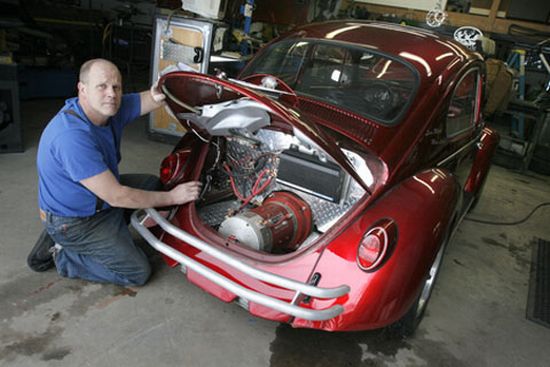 Working to reduce emissions, this "Lightning Bug" was created by Dale Kling from Michigan. The vehicle is capable of 70mph and has a range of about 100 miles per charge. The creator also wants to offer conversion kits to allow others to accomplish the same feat.
Kawasaki Ninja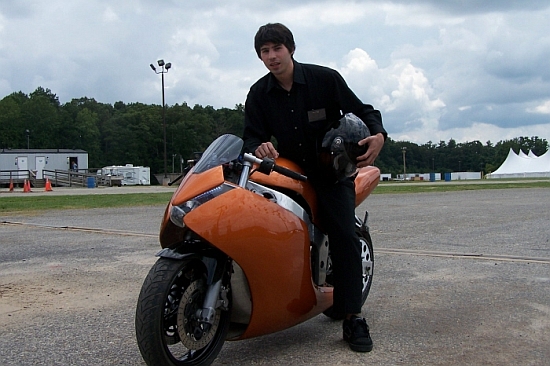 Created by Tom Miceli from the Appalachian State University, this electric motorcycle is based on an old Kawasaki ZX6 Ninja. After stripping the Ninja to a rolling chassis, Tom replaced the factory-fitted 600cc engine with two dozen 40Ah lithium iron phosphate batteries that generate an output of 3KWh, which powers a 6.75-inch AC motor rated at 43hp and 95ft-lbs of torque. The motorcycle hits a top speed of 70mph with a range of about 60 miles.
Dodge Neon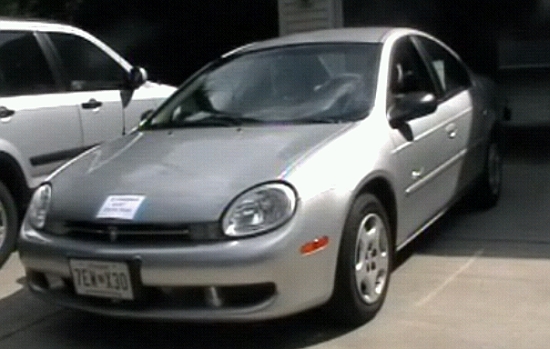 This zero-emission electric vehicle has been created by a retired electrical engineer, Michael Bonard. The EV is based on an old Dodge Neon that was purchased for $1000. After spending about $14,000 on the modifications, Michael got a vehicle that is fueled by 12 batteries powering an 80hp motor. The vehicle manages to get a range of about 30 miles after a 10-hour recharge.
Chevrolet S-10 Pickup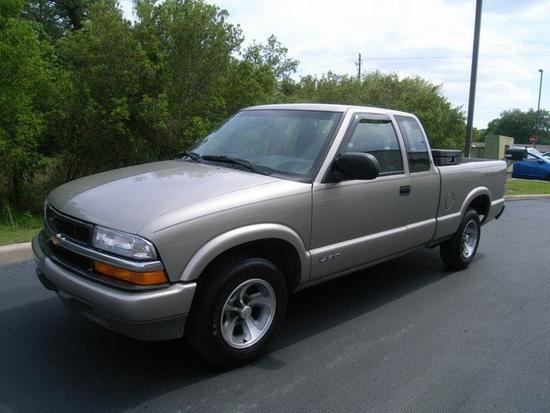 Built by young inventor Deitrich Ludwig, this modified 2000 Chevrolet S-10 pickup truck runs on a 100 percent emissions-free drive train. The creator removed the conventional engine and replaced it with a DC electric motor, control system, battery charger and a bank of batteries.
Volkswagen Squareback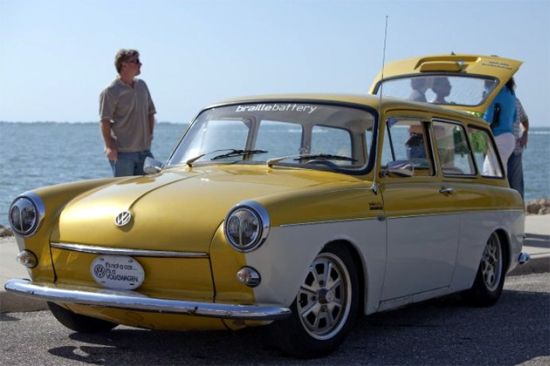 Created by a team of designers at the Project Green Machine, this EV was originally a 1969 Volkswagen Squareback that has been modified to run on an electric engine. The vehicle runs on AGM lead acid batteries donated by Braille Battery that powers a re-purposed industrial motor. The other components include a 72V controller, an emergency cut-off switch and a potentiometer.
1994 Saturn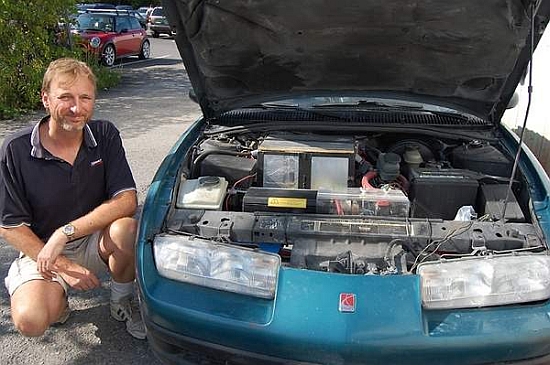 Transformed by volunteers at the Good News Garage in Burlington, this 1994 Saturn EV did cost about $10,000. The converted vehicle gets a decent top speed of 65mph and an all-electric range of about 35 miles. The batteries can be recharged in six hours, which makes it great for a routine trip to the office.
1997 Saturn SL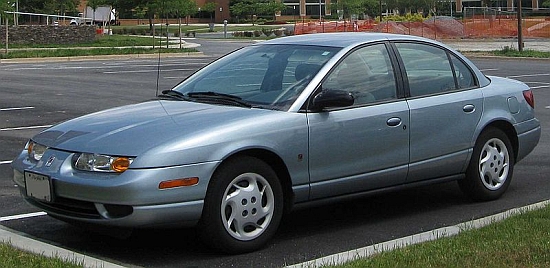 Giving a touch of green to an old 1997 Saturn SL, a team of high school students of the North Carolina High School have removed the vehicle's original 1.9-liter gasoline engine and replaced it with a 48V electrical system. The transformed car can reach a top speed of 72mph and can run for 80 miles on a single charge, which costs about $3.80 worth of electricity. The car was donated by Ayden Middle School Principal Seth Brown and the transformation cost of about $2500 came from an educational grant from the town of Ayden.
1972 MGB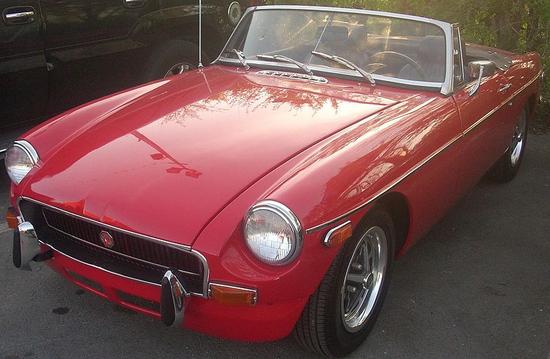 Electric engineering students at the University of South Carolina's college of Engineering brought this vintage red MGB to the modern age by replacing its gasoline engine with a modern electric engine. The car has undergone $10,000 worth of changes that has made it a zero-emission vehicle. The space left vacant by the engine was filled with more than 100 super-capacitors, which will be later coupled with a lithium battery to better its range.
1990 Ford Capri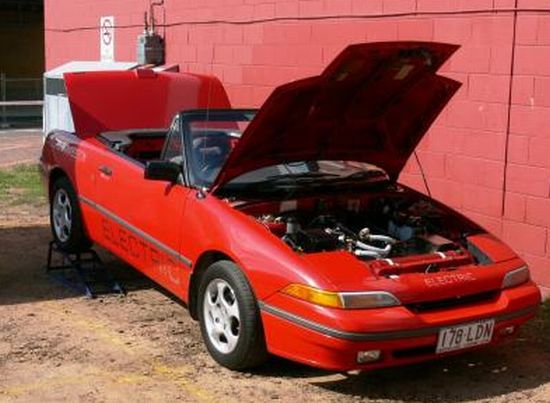 Deception Bay real estate agent Richard Gowda spent one year converting his 1990 Ford Capri into a plug-in electric car that no longer emits any toxic gases. The original gas car is now being powered by 45 LiFePo4 batteries that collectively churn 144V. Since the car no longer visits the fuel station, Gowda is just spending $1.4 for an 80km long drive, without compromising on performance.