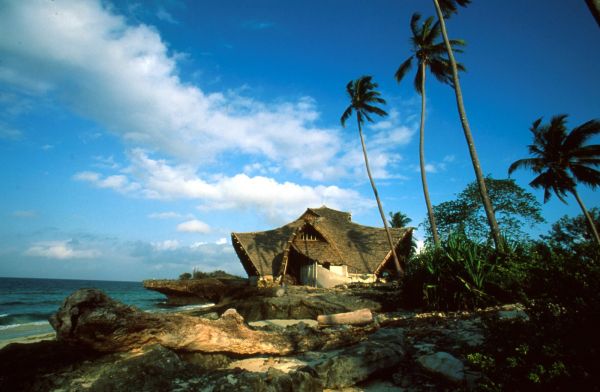 Statistical figures say that there were over 922 million international tourist arrivals in 2008, which created revenue of around a whopping $944 billion worldwide. Now in countries such as Egypt, the tourism industry alone employs a work force of around 12 percent. So what is quite evident is despite the flamboyancy and ostentatious nature of tourism, this industry does have a significant effect on the global state of economy. And hotels being an integral part of this crucial and thriving system, it was just a matter of time that 'green' technologies along with their sustainable elements made their foray into the accommodation sector. So without further ado, let us check out the 15 of the greenest hotels in the world.
Daintree Eco Lodge and Spa, Queensland, Australia: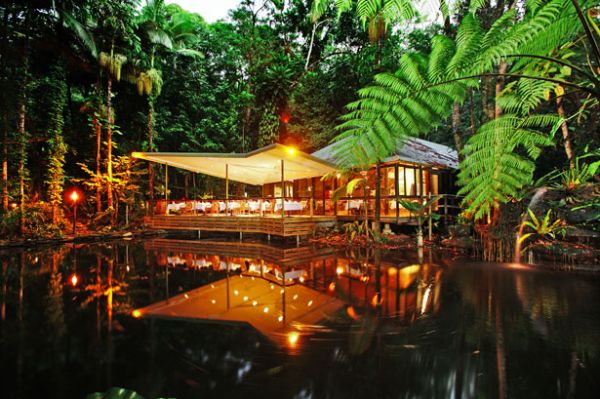 Quaint, queer and adamantly green; this is the Daintree Eco Lodge which is located inside the world's oldest rainforest (65 million years older than the Amazon) and is housed in just 15 ethnically influenced spatial elements (villas and rooms). Sustainable practices include use of solar power, low energy lights and an organic farm to grow its own produce. And to accentuate upon the vernacular essence, the hotel even offers cultural programs relating to the Australian Aborigines.
Quarterage Hotel, Kansas City, U.S.: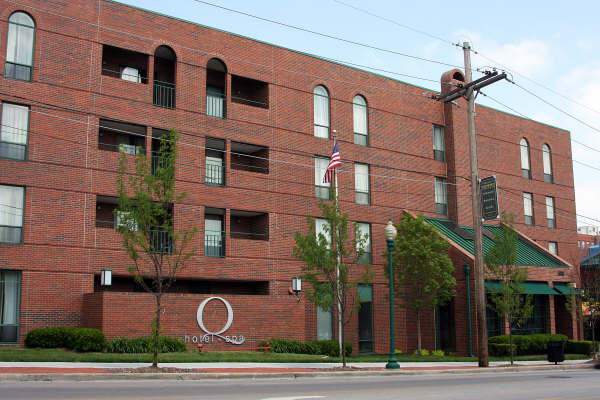 It's not just the exposed brick finish, but rather the collective approach of sustainability the hotel management of Quarterage Hotel has taken up, that allures us. Starting from green cleaning agents, water-conserving washing machines right up to organic bathing products and earth-friendly bio-agents, every facet of the services offered has a clear naturalistic allusion. Additionally the hotel offers a hybrid shuttle as well as bicycles to guests for exploring the local Kansas City cityscape.
Les Cerniers, Whitepod Eco-Resort, Switzerland: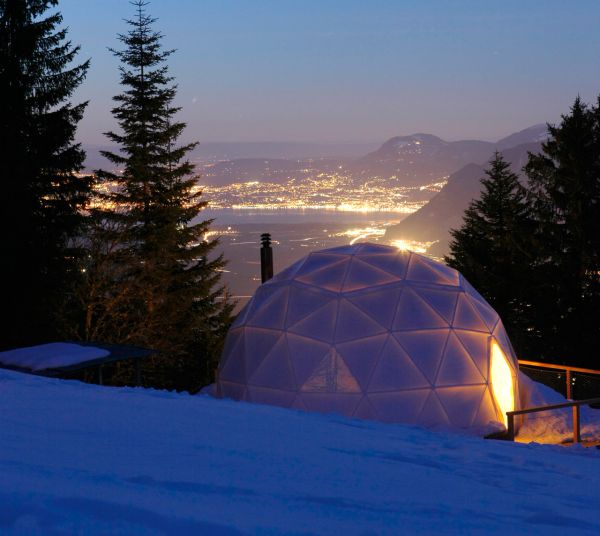 The unique thing about Whitepod Eco-resort is that it doesn't have a clearly defined permanent structure of its own. Rather comprising of 12 igloo-dome shaped insulated tents (which can withstand snowfall of 45 lbs./sq. ft. with winds of up to 130 mph), pitched on elevated wooden platforms flanking a refurbished 19th-century alpine chalet, the resort offers grand views of the surrounding alpine landscape along with a plethora of leisure activities such as skiing, ice climbing and even dog sledding. The resort camp at a height of 5577 ft is itself accessible only by skis or snowshoe trek.
Voyages Longitude 131, Australia: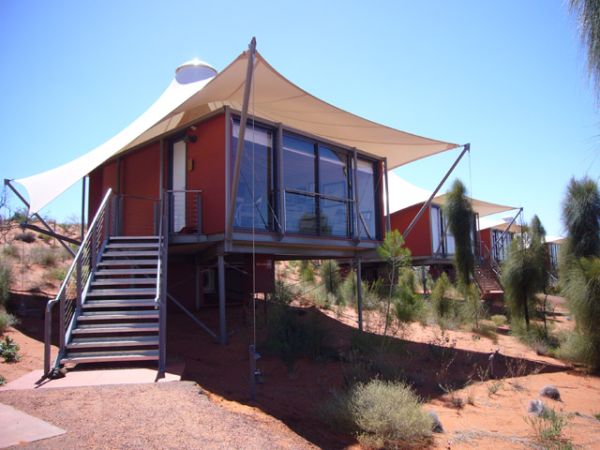 Another entry from the Down Under, the Voyages Longitude 131 hotel lies on the periphery of the Uluru-Kata Tjuta National Park. Though touted as luxury 'green' resort, the conception consists of just 15 laid out tents (catered by green services). But with deep pockets and an adventurous streak, you would surely like the whole naturalistic setup in the form of learning about the traditional cultures or even exploring the wilderness. The only downside could be that children below the age of 12 are now allowed in this eco resort.
Chumbe Island Coral Park, Zanzibar, Tanzania: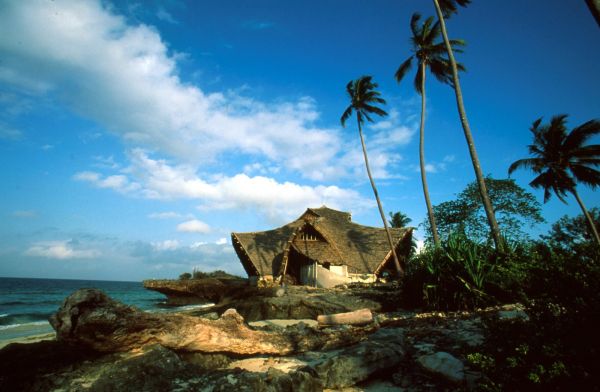 It may sound curious to some, but Zanzibar off the coast of East Africa was a major trading center for Persians, Arabs as well as Europeans, throughout the medieval period. And now falling back to its natural scenic beauty, the Chumbe Island Coral Park is all set to bring Zanzibar into the tourism scheme of things. Utilizing solar power, rainwater harvesting and even organic soaps, the resort features some exclusively indigenous African art, fabrics and handicrafts. Moreover, the conception has the potential to bring fresh revenue to the cash strapped state of Tanzania (of which Zanzibar is a semi-autonomous part).
Spice Island Beach Resort, Grenada: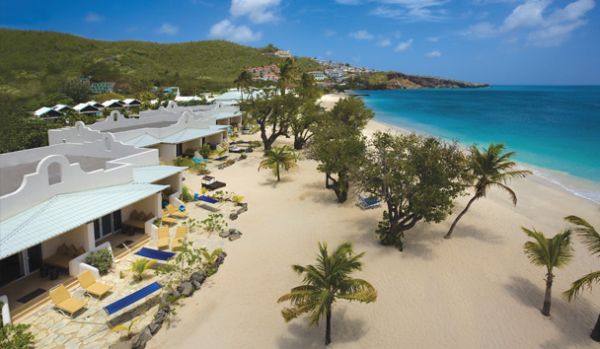 The Spice Island Beach Resort offers naturalistic pampering at its best, albeit with dollops of sustainability. Located in the "Island of Spice" – Grenada, off the northern coast of South America, the whole resort resonates to the ambiance of the sandy beaches. Coming to green side of affairs, the whole water supply is heated by solar energy, while the swimming pools are treated by natural salt instead of chlorine. Eco-friendly electrics are also used in everything from appliances to artificial lighting for enhanced energy efficiency.
Adrere Amellal, Egypt: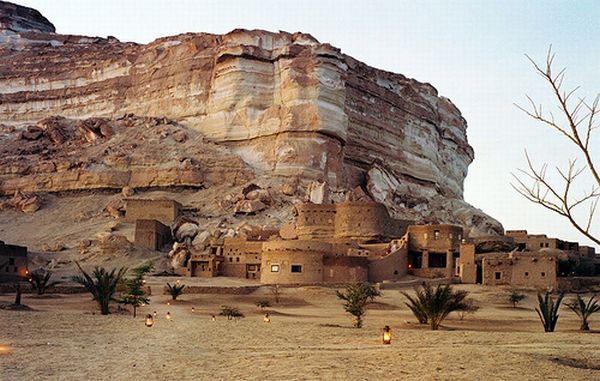 Coming to the land of Pyramids, the Adrere Amellal resort is a conception with a clear distinction. Located in 80 acres of land along the foot of White Mountain in Siwa Oasis, the hotel provides an exclusive insight into the tribulations, thrills and rigors of a desert life, especially in relation to the romanticized and hardy Berbers. But the uniquely rustic part comes with the fact that the 39 room hotel doesn't offer electricity! Lighting is provided by natural beeswax candles, while meals are created from organic ingredients purchased at fair market value.
Devil's Thumb Ranch, Colorado: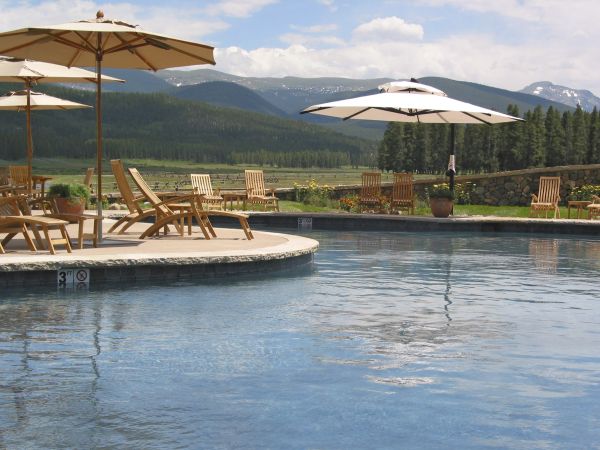 Don't be apprehensive about the portentous name, as this namesake 'ranch' provides the very highest quality of accommodation for mountaineers and skiers, with a strong essence of eco friendliness. Situated in Colorado (the state of South Park), the hotel received the prestigious EPA Award for Responsible Development & Historic Preservation, as the structural design encompasses only 80 acres of the 5000 acres of wilderness. The remaining bulk area is reserved for exotic wildlife like elk, deer, moose, trout, coyote and fox populations. Coming to the green part, the whole heating system utilizes geothermal energy, reducing conventional electricity wastage.
Tiamo Resort, Bahamas: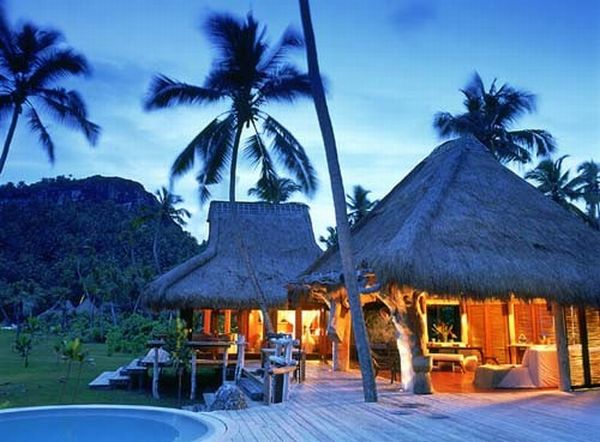 As this time we bring you the Tiamo Resort in the one and only Bahamas, it's time to get into your Junkanoo groove. Tiamo translates to "I love you" in Italian, and though we are not sure of its significance, we are totally loving the sustainable stature of this conception. Composed of 11 simplistic private beach bungalows, the entire resort statistically uses less electricity in a month than the average American household. And now equate that with the surrounding paradisaical locales.
Soneva Fushi Resort, Maldives: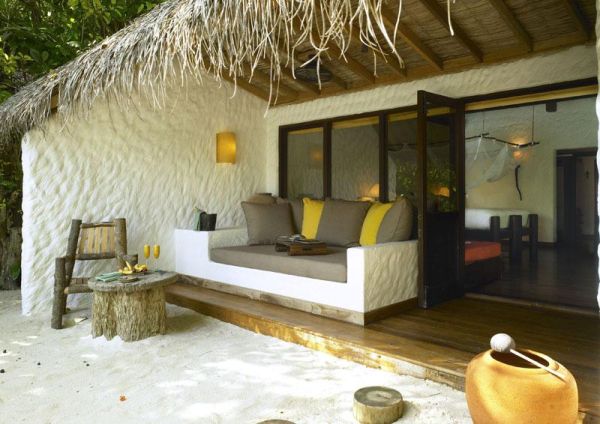 Epitomizing the fusion of luxury and green technology, the island resort of Soneva Fushi in North Baa Atoll region of the Maldives features myriad spatial elements from villas to bungalows. The sustainability factor includes reduction of greenhouse emissions by 50 percent in 2008, while achieving total carbon neutrality by 2010. And wait there's more; the interior furniture and furnishing are wholly created from locally available renewable materials.
Gaia Napa Valley Hotel and Spa, California: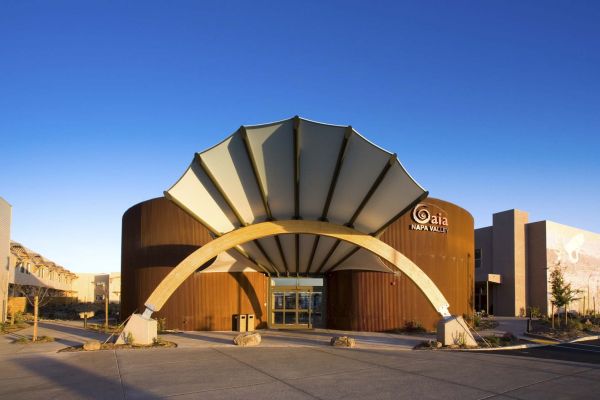 Whenever we think of Napa Valley, many of us are sure to have that flashing reverie of lush green shrouds of grapevines draping the vast expanses, while ruby red wines are being enjoyed over a tepid summer evening party. But now it seems that the Napa is not just limited to that, as the world's first Gold LEED Certified Hotel i.e. the Gaia Napa Valley has cropped up in its vicinity. Endowed with energy efficient attributes, like water usage reduction techniques (reduces around 40 percent of water usage), Solatube tubular skylights for natural lighting and utilization of organic cleaning products, the conception clearly makes its mark in the green scheme of things.
Hotel Alexandra, Copenhagen: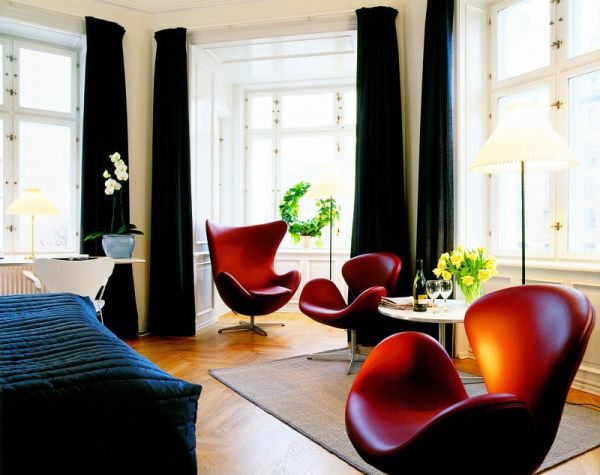 Originally the hotel is more than 100 years old, but in its revamped version, the Hotel Alexandra in Copenhagen is really making the sustainable rounds. A completely carbon-neutral structure, the conception has been also awarded the Green Key (an international eco-label tourism facility), with its eco friendly features such as a 100 percent allergy-free floor and an organic breakfast buffet. The hotel also acts as a gallery for classic Danish design furniture and modern art.
Tenuta di Spannocchia, Siena, Italy: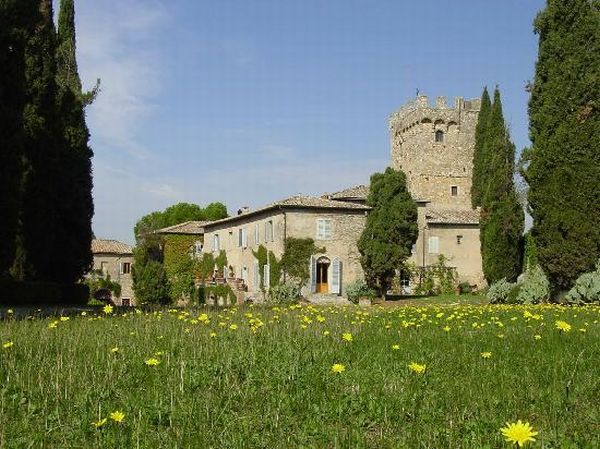 Almost managing to render a romanticized perspective into the Medieval styled chateaus, theSpannocchia is actually the fascinating confluence of a working organic farm, a center for education and enrichment focused on both ecological and cultural history, and a multinational community. The rustic essence is rather accentuated by austerely furnished rooms, activities limited to provincial characters like farming and hiking, and the 'down to earth' preparation of organic pasta meals.
Strattons Hotel, Swaffham, England: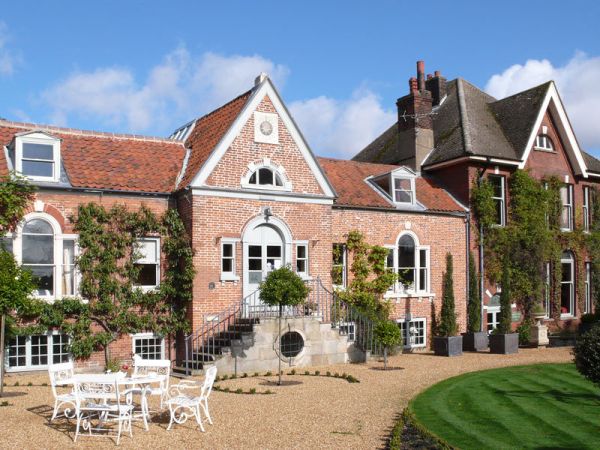 At the first instance it may well seem like a mansion, but this idyllic getaway provides us with an breathtaking combination of bird reserves, forest trails and even the beautiful North Norfolk coastline. Offering a wide variety of activities like trekking, jogging and cycling, the hotel is also quite renowned for its energy efficiency. As a matter of fact, Stratton's was the first hotel in the UK to win the prestigious Queen's Award for 'Outstanding Environmental Performance'.
Hotel Mocking Bird Hill, Port Antonio, Jamaica: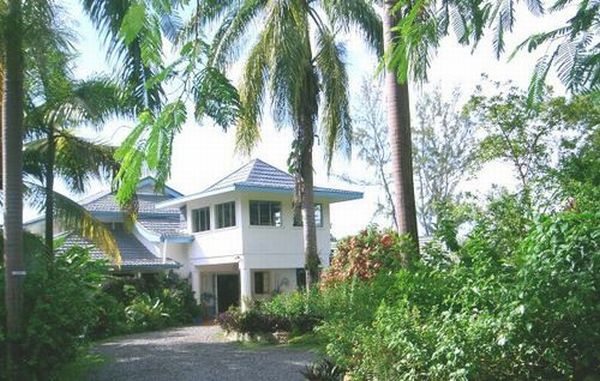 Going into the birthplace of rum, the Hotel Mocking Bird Hill in Jamaica has been sustainably sensational for 15 years running, with a heap of green oriented accolades including the American Express/CHA prize for being the most Environmentally Friendly Small Hotel for 2 years running in addition to full Green Globe Certification. The conception includes solar heating mechanisms, rain water harvesting, natural air conditioning and ventilation and even anaerobic wastewater treatment.