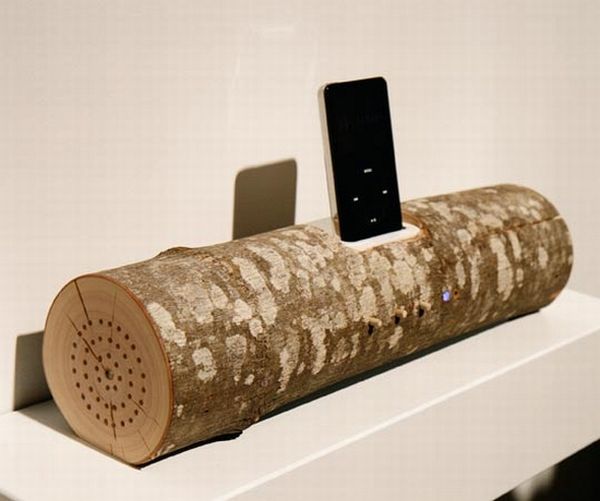 Going green is the latest trend and each of us is looking for newer areas in which we can switch to greener products. We have to do our bit for the environment. But that never means that we need to compromise on the lavish or the hip aspects. So here is a selection of environmentally friendly iPod and iPhone docks that breathe green and will still wow your friends for sure!
Solar powered Eton Soulra XL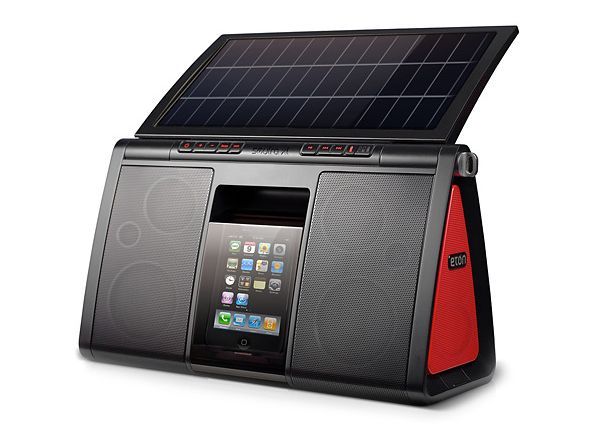 Solar powered Eton Soulra XL is an iPod/iPhone speaker dock. Retractable solar panels convert sunlight to energy which is stored in its 2,000mAh rechargeable lithium ion batteries. It is priced at $300. So go ahead and let your music shine!
Solar powered Gear4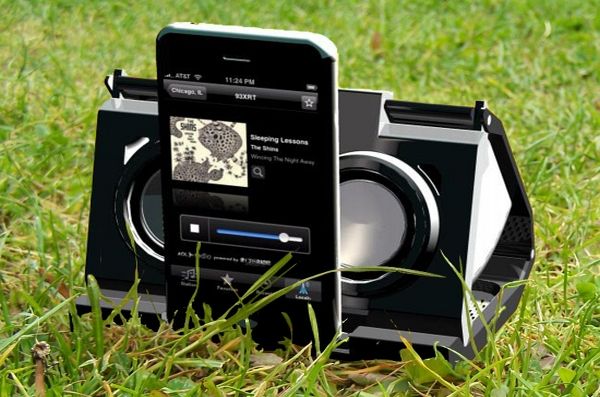 Here are eco friendly speakers designed by Tom Pritchard which run on solar energy and also recharge the iPod's battery. They are small but powerful. This is making energy efficiency an aesthetic pleasure too.
Solar-powered ReVerb iPod dock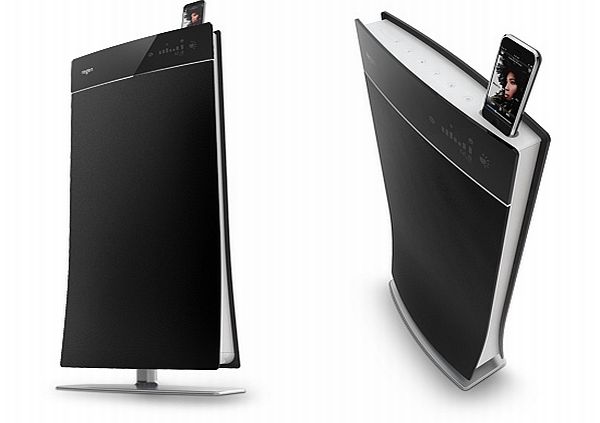 The Regen ReVerb is a 3 foot tall iPod docking station. It includes a sub-woofer, LCD display panel and provides an output of 6 watts. It is available for $2299.
iPod Speaker Soulra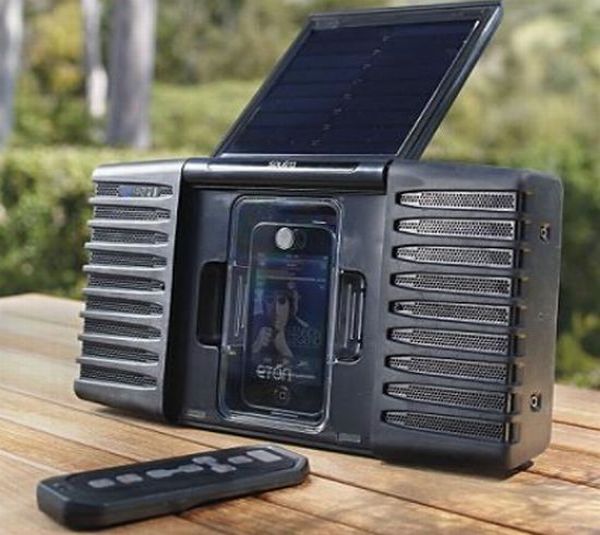 The eco-gadget Soulra is a solar powered set of speaker for the iPod and iPhone. The Soulra has an impressive output of 8W. It includes a remote control and is reasonably priced at $199.
ReNu iPod Dock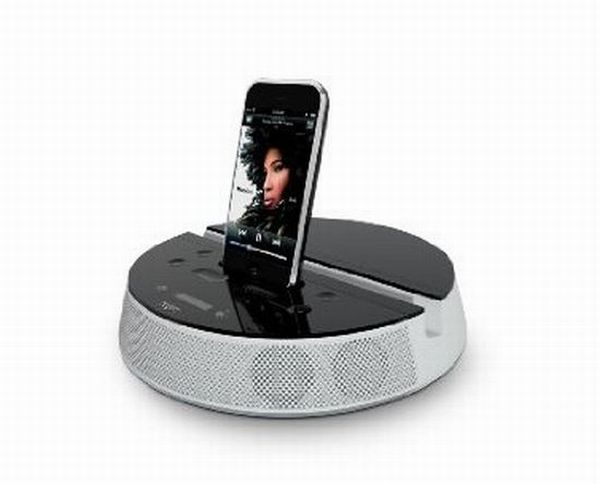 Another lovely iPod dock from Regen is the ReNu. Sustainable solar energy powers the ReNu along with the traditional socket. It weighs just 1.8 pounds and is priced at $149.
ReNu Solar Powered Gadget Charger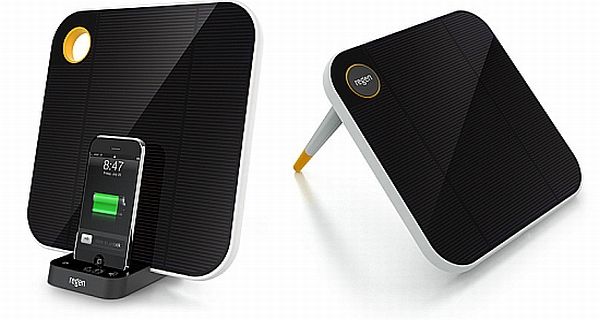 Yet another great product from Regen. ReNu System is an independent power unit that creates energy from solar panels and stores it in rechargeable Lithium ion batteries. It can charge a large variety of gadgets. At $199, it is a good buy for the environmentally conscious.
Woodtec Docking Station for iPod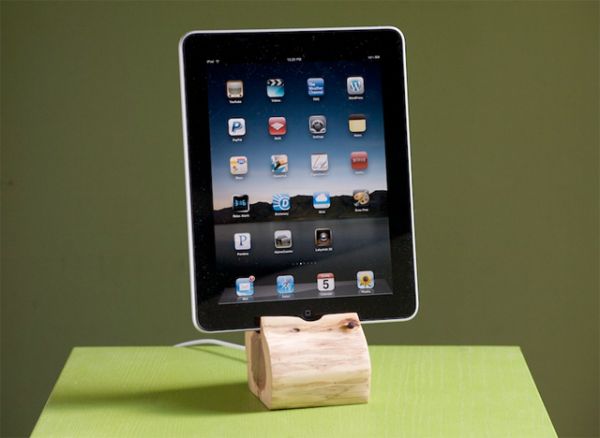 Bring nature indoors with the Woodtec, a completely handmade iPod and iPhone dock. It can be charged with a USB interface with your PC. It sells for about $130 and would make a lovely addition to your desktop.
Wood Music Speaker Dock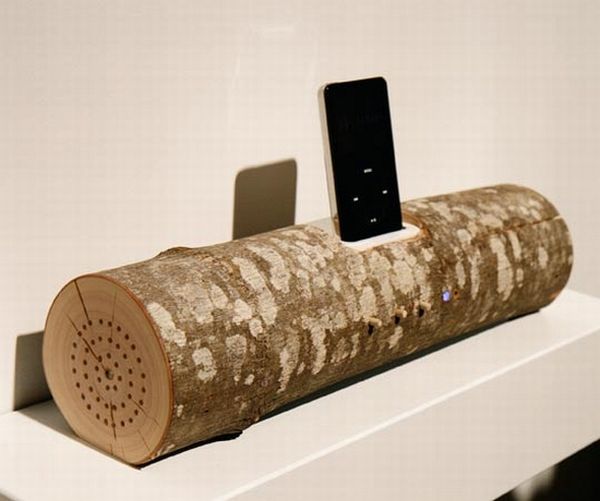 The Wood Music combines a biodegradable speaker with a dock. This appealingly designed dock works with the iPod and iPhone. It has holes drilled in its body to form speakers.
Vers 2X iPod Dock

The Vers 2X has a cherry-veneered wooden cabinet made with wood from sustainable plantains. A shift to replacing plastic with natural materials is a start towards saving your planet.
Eco-Conscious iPod Dock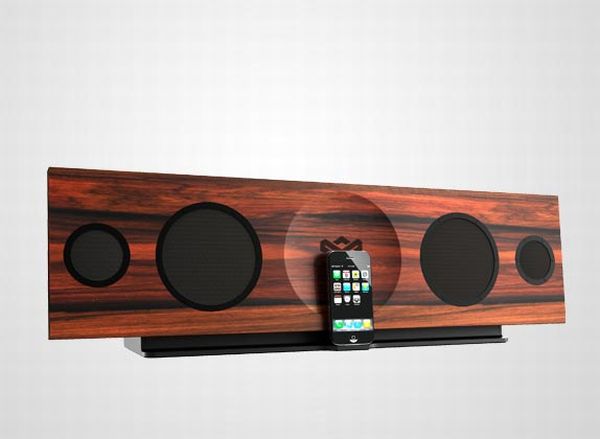 Here's another iPod dock made from recycled plastics and wood certified from renewable forests. It packs in 100-Watts output, remote control and aux-in connection.
Reused Waste iPod Dock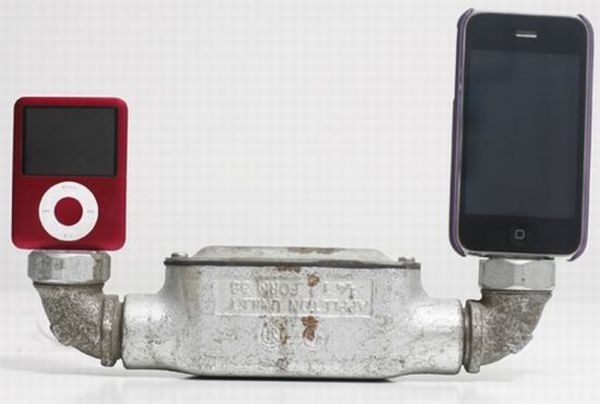 This weird looking iPod/iPhone dock is made from reused industrial spares like pipes. It would make an interesting gift and a great desktop piece for the avant-garde homes. TheIndustrial iPod Dock is priced at $95.
Speakal iPhone Dock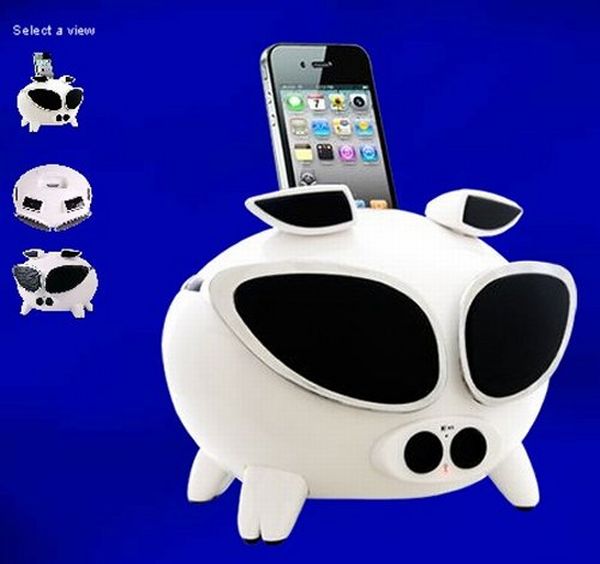 Here's an interesting looking iPod dock. The ears of the pig are the speakers and the belly, the sub-woofer. It is made out of completely environmentally friendly materials. The Speakal iPhone Dock has a rechargeable lithium ion battery that can be charged with a traditional socket. It is available for $150.
Origami paper iPod Dock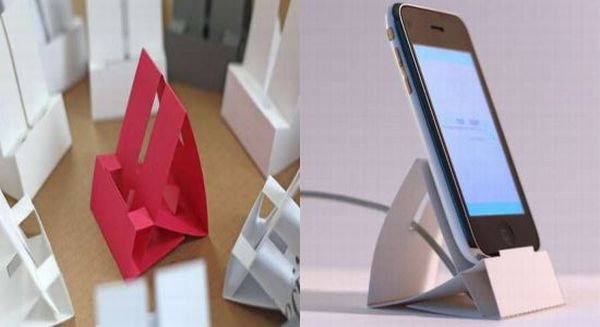 This is a complete new twist to eco friendly docks for the iPhone/iPad. Designers at Dessine moi un objet (that's French for "Draw me something") offer a template for download absolutely free. So go right ahead and make your own dock!
Victrola powerless amplifier Dock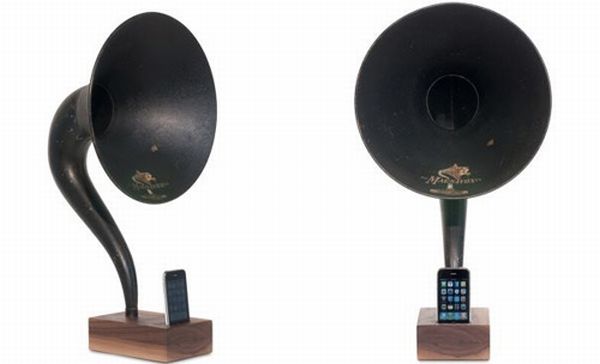 The Victrola is an iPod dock made ingeniously from reused parts like the old gramophone horn. It is a non-powered amplifier and, thus, is the most environmentally friendly as it uses no additional power. Priced at $400, it is quite steep, but for the looks we'd say – go for it!