Summers are here. Camping season is in full swing. It might be a fun time for you, but it isn't the case for everyone. Frequent camping and overcrowding have ruined many beautiful natural landscapes. If you are a true nature lover you would never want your actions to cause any damage to the environment. However, you would also want to bask in its freshness and beauty. A few days outdoors refreshes and rejuvenates your whole being. Some 'me' time in the real jungle away from the concrete jungle will help you introspect and give you some peace and calm. Furthermore, it is also good for your health. When you go camping, it's important to leave the forest as pristine as you found it. Cleaning up your litter goes without saying of course. You probably do that anyway. But let's go a step further and make sure you use only ecofriendly camping gear, so that you cause the least impact of your presence. Here are some ecofriendly tents and camping gear 2019 we've compiled for you:
Read More: Best eco-friendly gear for hikers
25 Best ecofriendly tents and camping gear 2020
1. Surviveware biodegradable wipes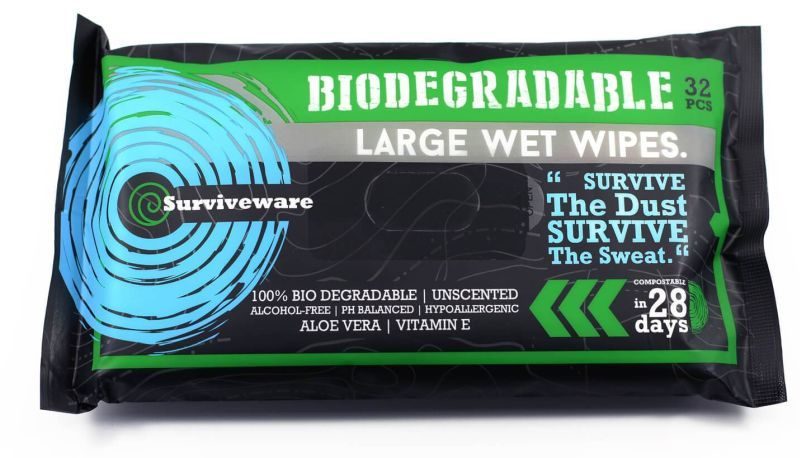 Did you know that the wipes which you thought could be flushed away safely are actually made out of plastic? They do not biodegrade and will take hundreds of years to vanish into thin air. The next time you buy wet wipes for indoor or outdoor use, buy those which are biodegradable, like the ones from Surviveware. Ecofriendly outdoor gearlike wet wipes are best when you're going hiking or camping, as these will biodegrade in just 28 days.
2. Thetford Aqua-soft toilet tissues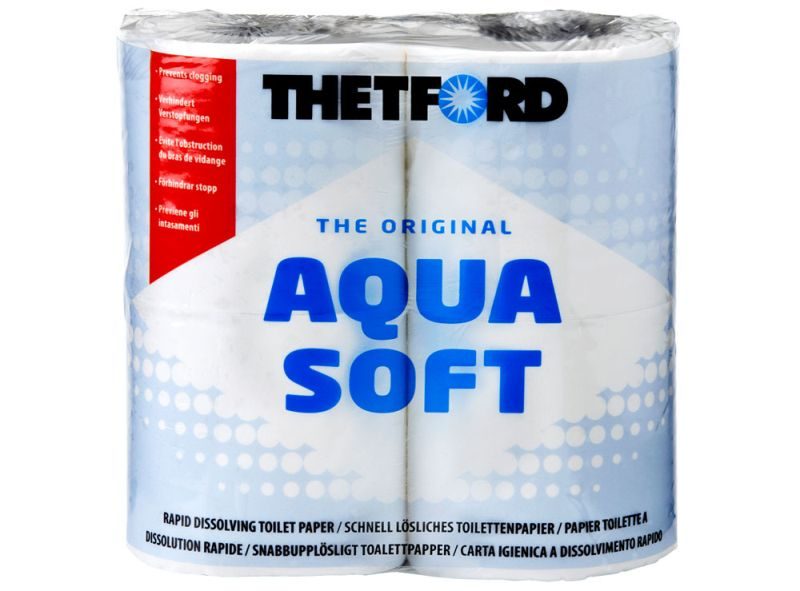 These tissues are ultra-soft, luxurious, absorbent, and perfect for your camping needs. They are completely degradable and dissolve in water without leaving a single trace. You can use this slightly pricey 2 ply tp on boating and hiking trips too. Though it may be a little flimsy, the same property makes it impossible to clog your RV or boat. It's one of the best non-toxic camping equipment and accessories you can buy.
3. Eco-friendly Tents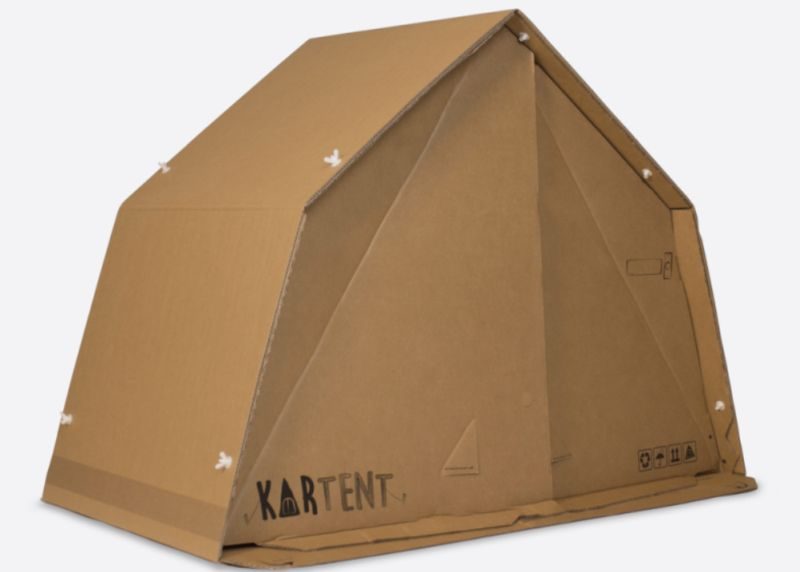 Ecofriendly tents and camping gear should be a must buy for you. It's a healthy choice for the environment and you. Regular tents are made out of VOCs and PVC, which make them light and waterproof. But if you choose these tents, you'd be breathing in a large amount of strong chemicals which are bad for you. Go for green camping gear and equipments, which are quite amazing. Tents from The Tent Lab and Big Agnes and constructed without any harmful chemicals.
Another great ecofriendly tents and camping gear is the Kartent. This tent is made from thick cardboard, which is not coated with any toxic chemicals. This tent has been used successfully in festivals – in fact, the manufacturers have tied up with some festivals, and festival goers can buy this tent on site. The 3.3 sq meter tent is sufficient for two people and even has a tiny back window to keep the tent airy and fresh.
The makers say that the tent will be able to stay dry in 'some showers' and would perform the same way as other regular tents do in heavy conditions. Not a bad buy, especially if you check the weather conditions before going on your trip. It's certainly one of the most ecofriendly tents we've come across!
Read More: 5 – Eco-friendly tents for camping enthusiasts 
4. Biolitecampstove 2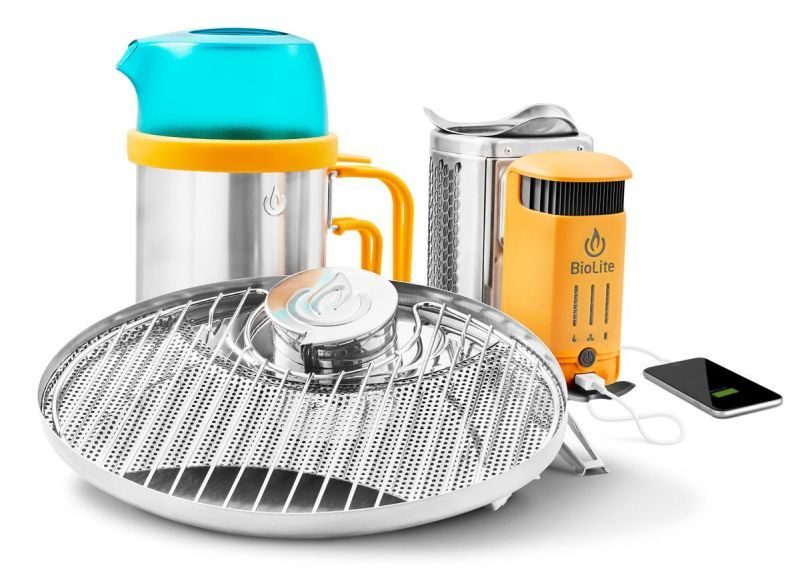 Choose a campstove which falls into the category of non-toxic camping equipment and accessories, such as the BioliteCampStove. It's an incredible ecofriendly stove as you can burn wood you gathered in the camping site in it. The fire you light in this stove is smokeless, that means, no more burning eyes while you're cooking. You can cook your food as well as boil water, as the stove turns natural fuel into electricity in just a couple of minutes. It's one of the best ecofriendly tents and camping gear you can invest in.
5. TETON Sports Oasis 1100 hydration pack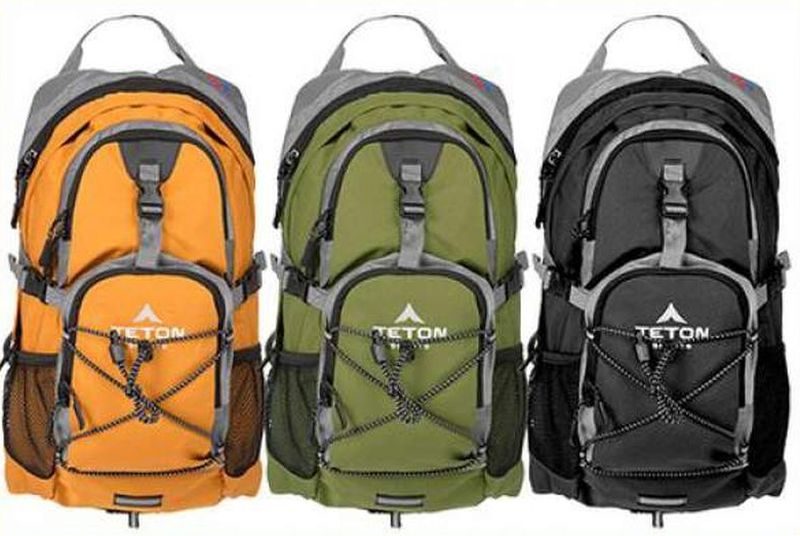 Transform your entire outdoor gear into ecofriendly outdoor gear. This backpack is stylish as well as sustainable. It's a hydration backpack which has a 2 liter reservoir of water made of plastic which is BPA free. It's basically a water bottle which has compartments to store your keys, wallet, and other small items. The straps tie the pack to your body easily and the straws stay close to your mouth so that you can drink water without a hassle.
6. MEC Equatorial sleeping bag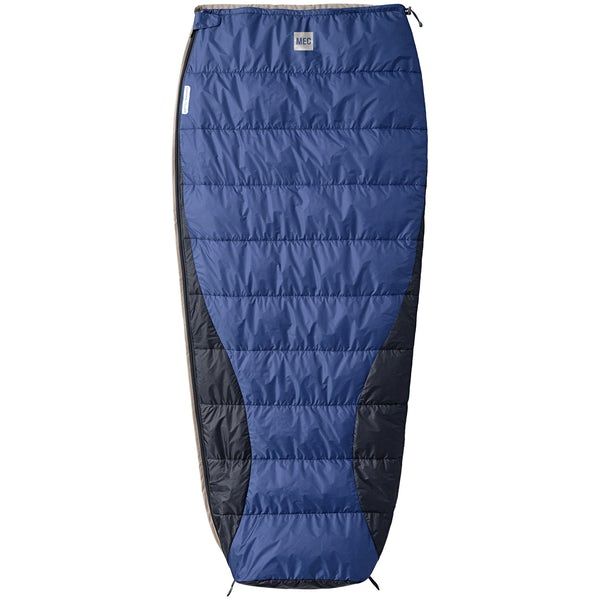 This green sleeping bag will let you slumber peacefully at night. You'll be able to rest better knowing you have done your best for the environment, including buying green camping gear and equipments. The MEC sleeping bag has been designed for both cool and warm nights. You can flip the insulation depending on your needs. It is made out of recycled material, which is also bluesign approved.
7. Eton Rugged speaker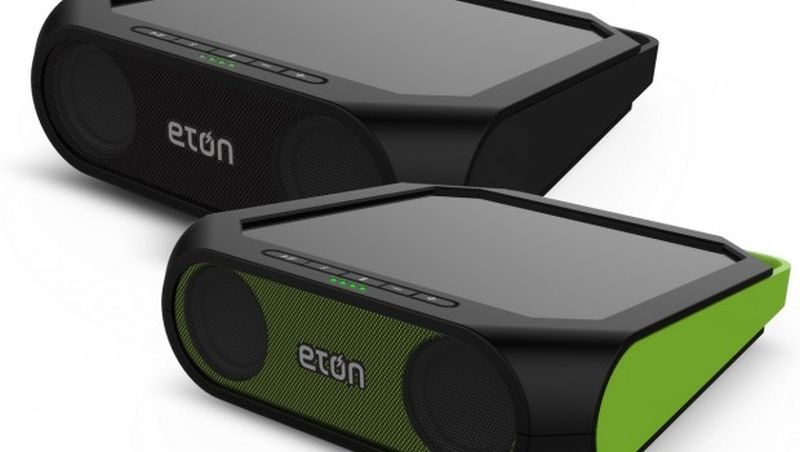 Out there in the wild, you may like to listen to some of your favorite tunes. It can be connected wirelessly to your Bluetooth enabled devices. The solar powered speaker can charge your smartphone too, while playing tunes from it. The battery of this speaker lasts indefinitely when you're in direct sunlight and lasts for 8 hours if you're in the shade or at night.
8. REI Cookware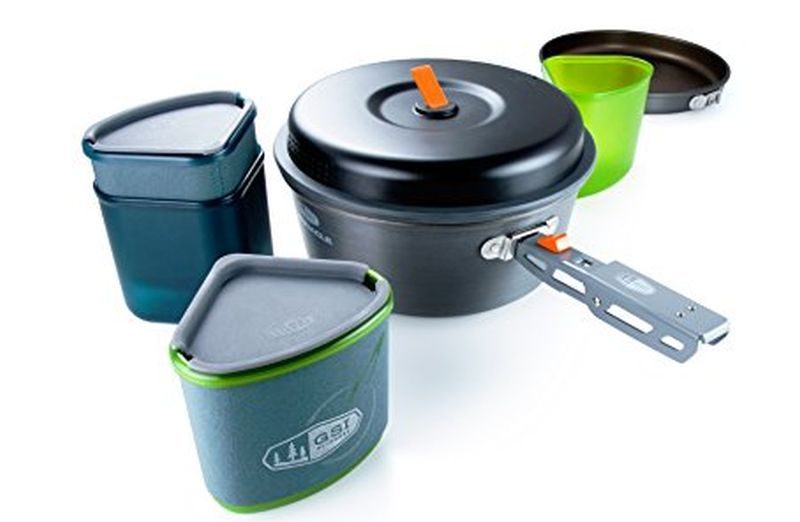 The best and safest cooking utensils are made from titanium, according to experts. This is because it is not composed of nickel. As a result, there is no danger of this toxic metal leaching into food, and food does not react with it either. Check out the REI titanium cookware which is one of the greenest outdoor cookware you can find.
9. REI utensils and dinnerware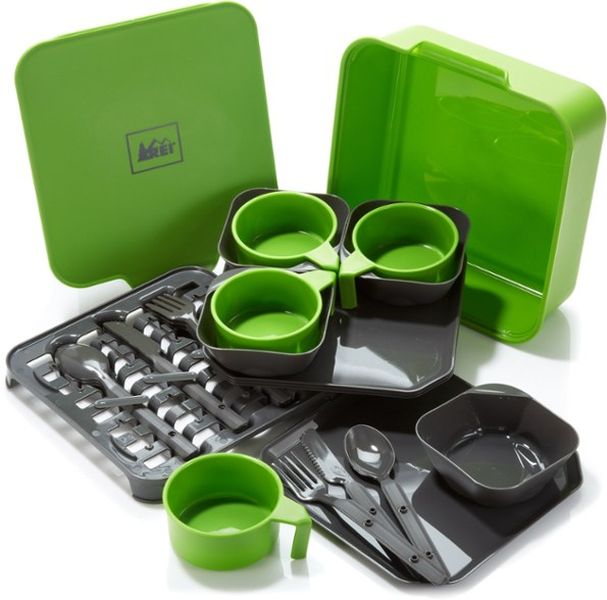 The utensils and dinnerware from REI is recyclable and reusable. You can choose ecofriendly utensils like these to avoid throwing them away after just one camping trip.
10. Columbia Eat n'Tool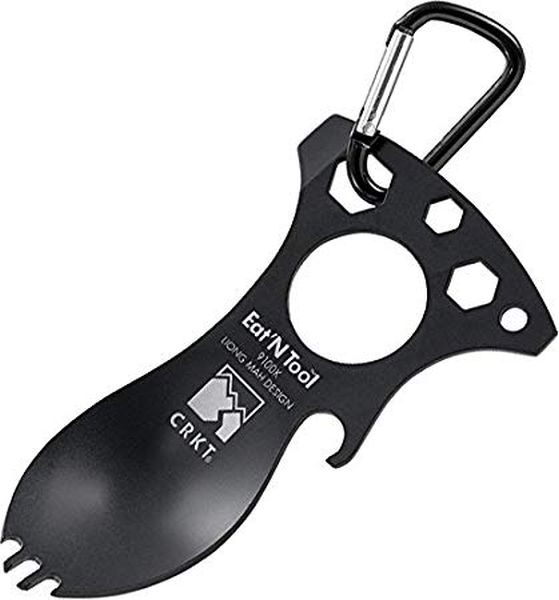 This tool has a spoon, fork, bottle opener, 3 hex wrenches, and a carabiner, which makes it perfect as a reusable camping tool.
11. Waterbottle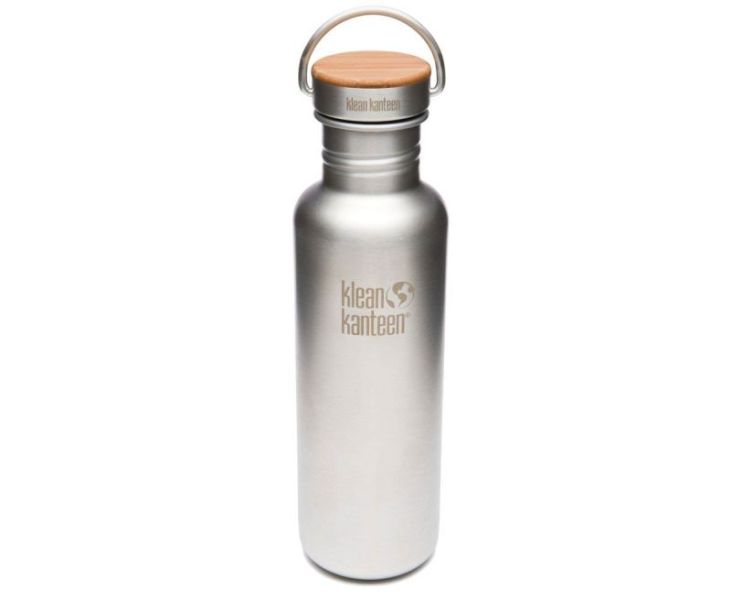 KleenKanteen is the choice of many as their favorite water bottle. You can use it for your camping trips to keep your beverage/water cold or hot. Another choice is Nalgene's BPA free bottle which has multiple uses – you can use it to store food too.
12. Sunscreen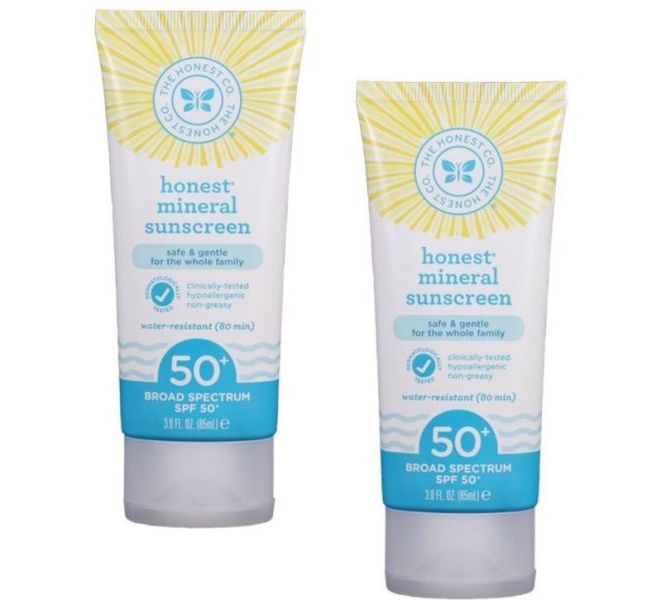 Choose sunscreens which are paraben and chemical free, and have not been tested on animals. The Honest sunscreen with SPF 50 is dye free, fragrance free, and hypoallergenic, which is a good choice. There are many organic, herbal sunscreens you can choose from as well.
13. Insect repellent from Bubble & Bee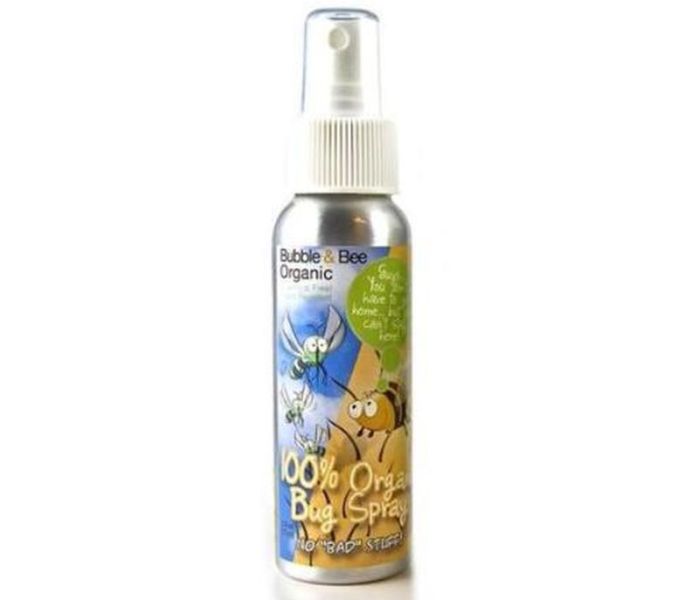 It's DEET free, organic, and uses essentials oils to keep those pesky mosquitoes away. Its EPA approved so you can buy this product for yourself and your family.
Your camping trip will restore calm and peace to you, helping you to go back to your daily life with new energy. Choosing ecofriendly camping gear will ensure that you do not spoil the natural beauty of the site you visited, keeping it as pure and clean as when you arrived.
14. Wenger Solar Charger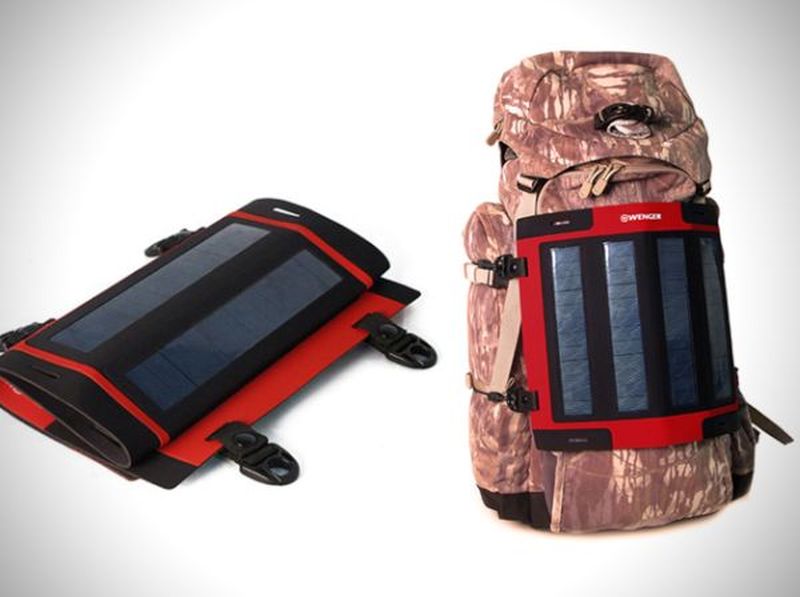 You can lay this simple, lightweight and extremely flexible solar charger flat or attach it to your backpack or tent to absorb solar power. It comes with polycrystalline solar panels and a five-pronged USB cable to charge four gadgets simultaneously. You can also turn it into a solar powered flashlight by adding a 3-Watt LED light. When not needed, you can simply roll it up and pack in your backpack.
 15. Eton Scorpion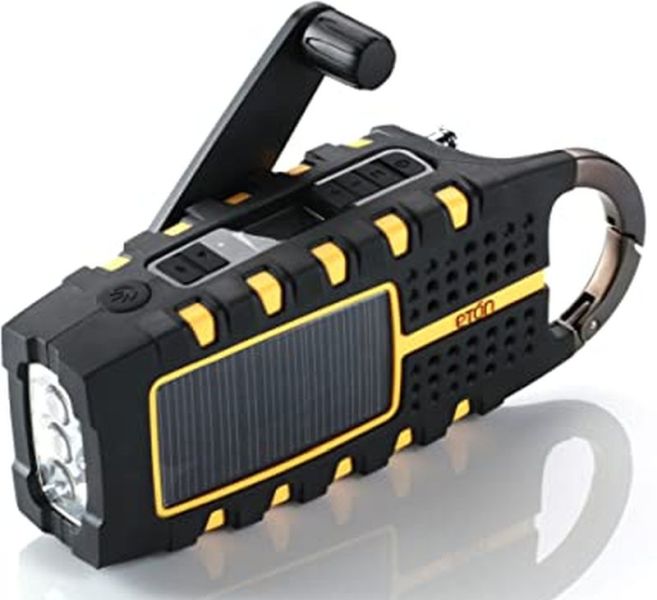 This solar powered gadget is an excellent multi-tasker. The gadget doubles as a LED flashlight and triples as an AM/FM/NOAA weather band digital radio. It also acts as a charger for mobile phones and other electronic gadgets. Another added functionality is a bottle opener. The splash-proof design allows you to clip the gadget onto your backpack.
16. Solar Monkey Charger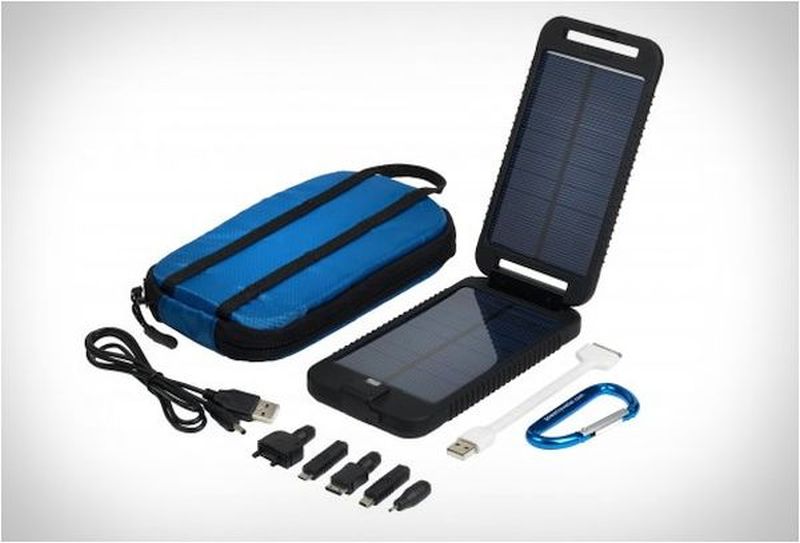 This rough and tough solar gadget is just what you need for those rigorous camping trips. It is shock and water resistant as well as extremely lightweight, so that you can easily carry it around wherever you go. An eight-hour solar charge can let you charge at least three smartphones simultaneously and other devices like iPads, laptops, etc.
17. Companion Deluxe Portable Shower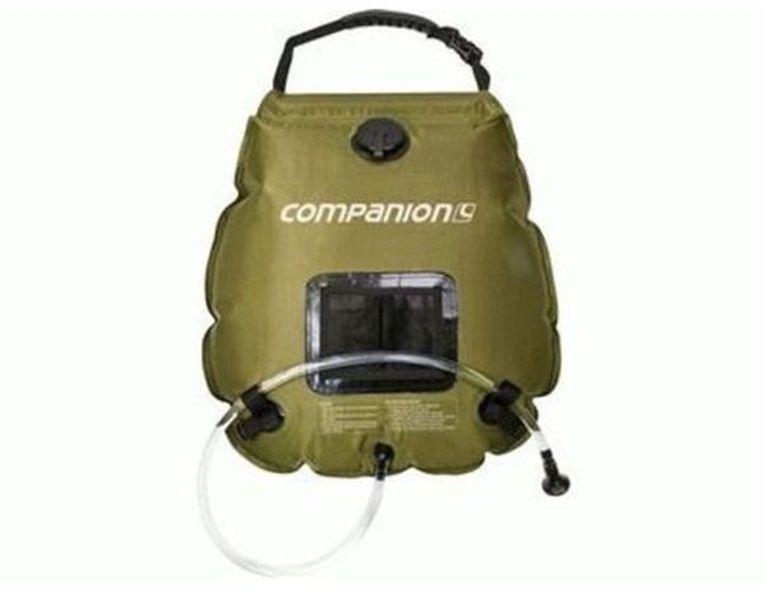 This cool solar powered gadget will let you enjoy a nice warm outdoor shower wherever you want. Simply fill the bag with water and keep it out under the sun to absorb heat. Then you can fit a showerhead to the bag and hang it up on a tree to enjoy a warm shower. The bag also includes a soap/shampoo storage pocket as well as a temperature gauge.
18. Lightcap 200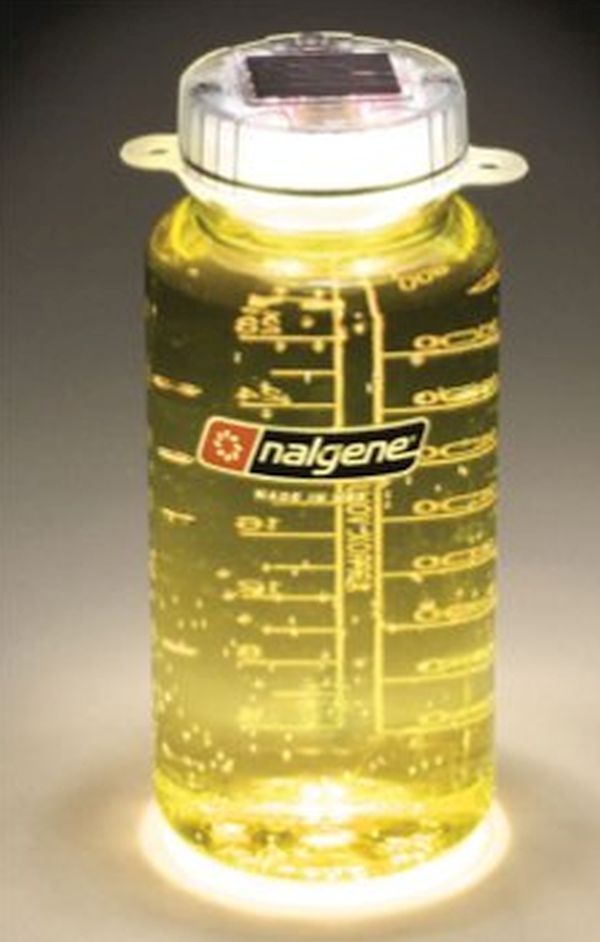 This cool and innovative gadget performs the dual role of a water bottle and a lamp. You can easily fit it into any bottle that you carry on your camping trips. Simply place the bottle out in the sun during the day to absorb solar energy. At night, four bright LEDs fitted on the lid will illuminate the water in the bottle, thus transforming the latter into a bright lamp instantly. An auto daylight feature allows the LEDs to switch on automatically when it gets dark outside.
19. EyeMax Wind Up Solar Powered Radio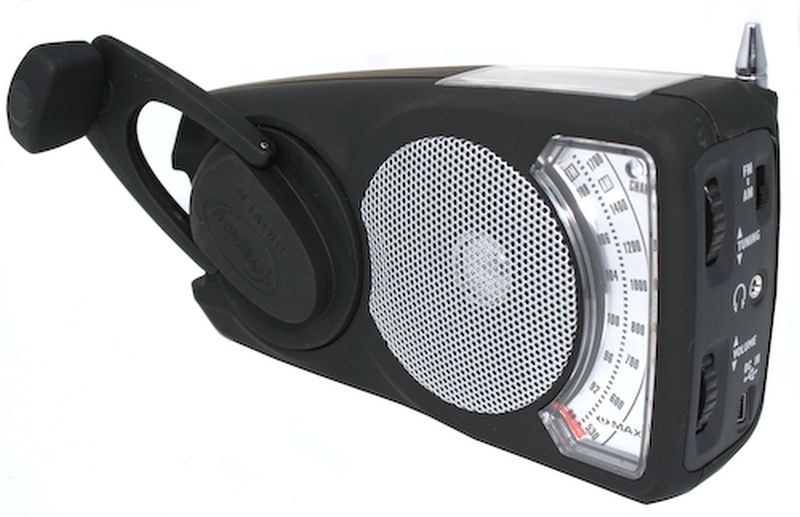 Designed to ensure hours of entertainment whilst maintaining ecological balance, the decent looking EyeMax Wind Up Solar Powered Radio is an amazing camping gizmo any day. The device enables users to conveniently listen to their radio shows without having to be on pins and needles about the power. The FM/AM radio by Freeplay features a solar panel on its top surface to extract energy from an ecofriendly source. There's a built-in LED torch light, which offers a bright light for a small amount of electrical drain when required. Users can purchase the solar powered radio for about $56.63.
20. Eco-Friendly Solar Pocket Shower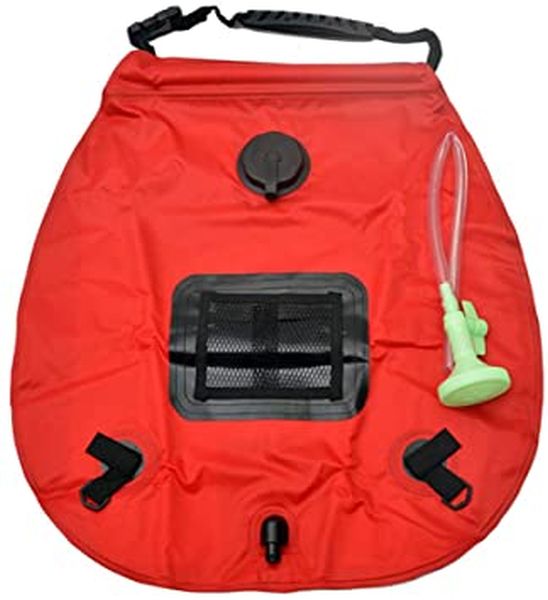 If you ever felt a dearth of taking a shower while being somewhere out, then ecofriendly Solar Pocket Shower should be of assistance. Conceptualized uniquely, the miniature shower can hold up to 10 liters of water and integrates a 6-meter cord. By taking advantage of which, camping planners can tie it to a tree branch or tent pole and indulge in about a 7-minute shower. Sounds interesting, doesn't it? One can simply fill the shower up with water, put it under the sun for a few hours to warm up, and then take a shower. Well, the pretty cool camping gadget furthermore gives you a sleek pouch to get rested. The pocket solar shower will cost you around $23.11.
21. Freeloader Globetrotter Kit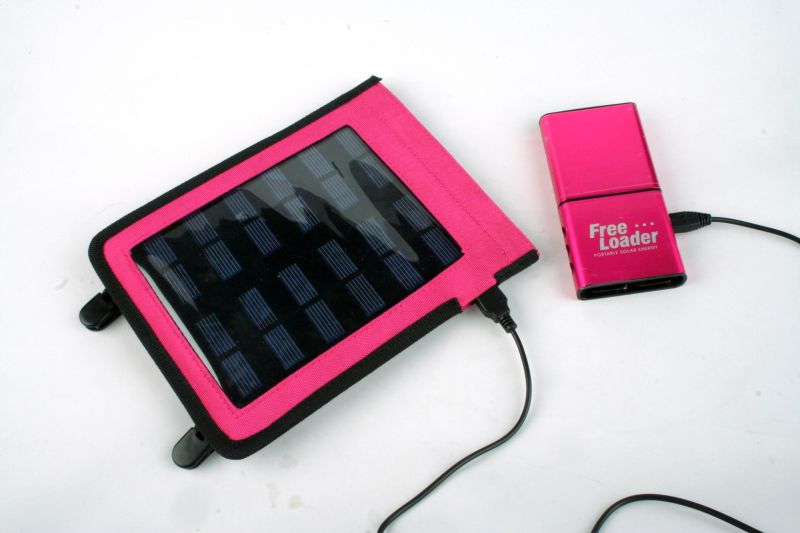 Another incredible ecofriendly gadget that revamps the entire camping for better is the distinct Freeloader Globetrotter Kit. Designed for travelers who tread out to far-flung destinations, the device benefits from the sunlight to help power the charger. With this one around, users can seamlessly keep their portable electronic devices running – be it your music player, GPS device, mobile phone or PDAs. Perking up your camping would be the supercharger, which comes included in the package. The ecofriendly Freeloader Globetrotter Kit will make users shell out $68.
22. Bang Bang Tents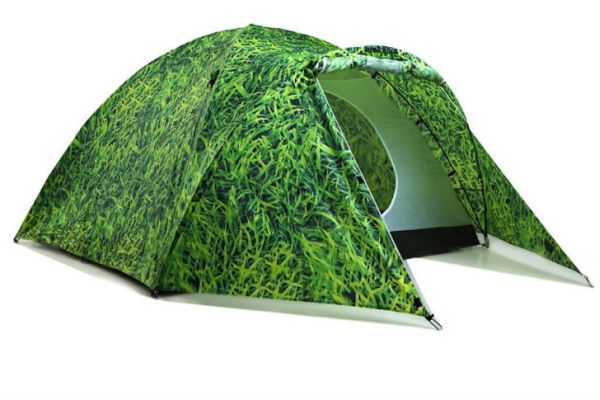 Gone are the days when solar powered tents were no more than hideous shelters with bulky solar panels strapped on their back.Designed by Rob Bertucci, former MTV festival presenter, Bang Bang tents present a vivid alternative to your ordinary solar powered tent. These tents can accommodate up to four people at a time and generate adequate electricity to power your phones, cameras, speakers and even your computer. However, the highlight of these tents is their fun, quirky and colorful design. The tents come in six different designs imitating tribal prints, rustic digital log print, candy jellybeans, gorgeous green grass, psychedelic purple patterns, etc.
The tents come with a solar panel attached to the back to soak up the sunrays. Apart from that, these tents are extremely lightweight and can be set up easily. They are made of extra strong fabric to resist the harsh weather conditions.
 23. Chill n Charge Tent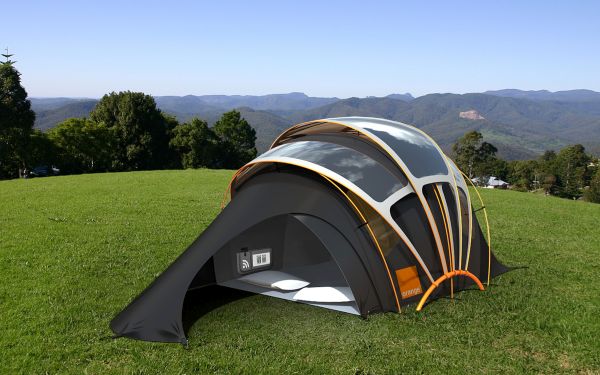 Orange has developed a new concept solar powered tent called Chill n Charge that combines modern design and flexible solar fabric to create a tent that offers a comfortable stay outdoors while charging your gear.
The concept involves utilizing innovative solar threads woven into the tent's conventional fabric to absorb sunrays without interfering with the tent's integral function. The design also features a wireless control hub to indicate the amount of energy generated and consumed, while offering Wi-Fi signal and wireless charging pouches. The icing on the cake is the app-controlled RFID technology that would make the tent glow at night.
 24. Solar Powered Tent from Eddie Bauer and Goal Zero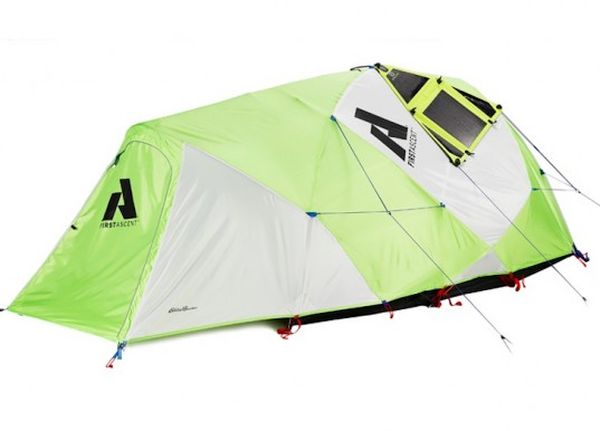 The more recent solar powered tents are anything but their predecessors in terms of both style and functionality. Achieving the perfect balance between these two factors, these tents can surely change the way you think about sustainable living or camping for that matter.
One example of it is what Eddie Bauer and Goal Zero have produced. They have joined hands to produce a solar powered tent that would offer protection from the weather elements while allowing you to charge you devices. It features a built-in solar panel attached to the roof that links to the Goal Zero charging system internally. The electricity, thus produced, is sufficient to charge mobiles, iPods and even laptops.
A camping trip is never complete without a few essential carry along gadget. These functional yet eco-friendly gadgets can be the perfect choice to make your camping or traveling cleaner and greener.
25. Sprout Eco Friendly Watches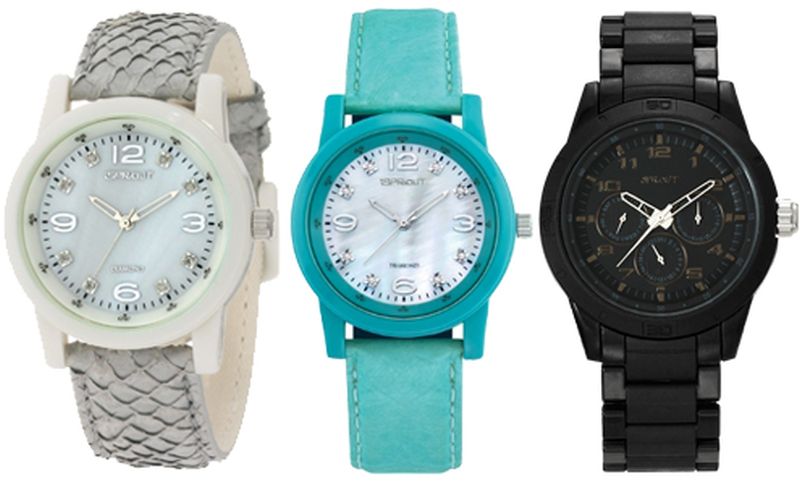 Lastly, the efficient Sprout Eco Friendly Watch makes an ideal pick for eco-friendly camping trip. The lead and phthalate free gadget feature biodegradable case and buckle that scores high on being 'green'. Incorporated with 100 percent organic straps and mercury free battery, the gadget ensures you to stay notified of the time without harming the environment. It's a sure gadget to be picked up for camping ecologically.