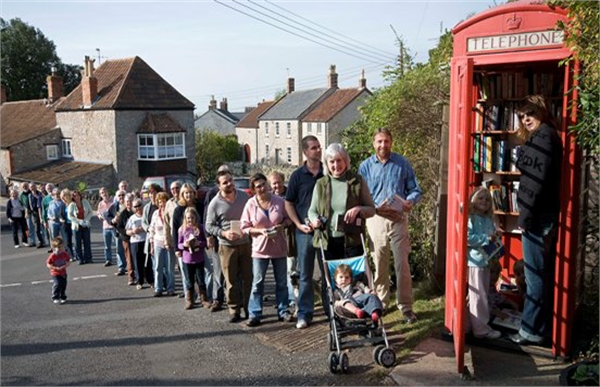 Recycling is very much in fashion these days with many of us recycling those items which are not useful anymore. One popular item which can be recycled is the discarded old phone booths. These phone booths can be recycled to be reused as library, art gallery, etc. The rising use of cell phones has rendered these phone booths completely useless and the best way to reuse these obsolete booths is by recycling them. Here are ten creative reuses of these old phone booths.
Telephone trees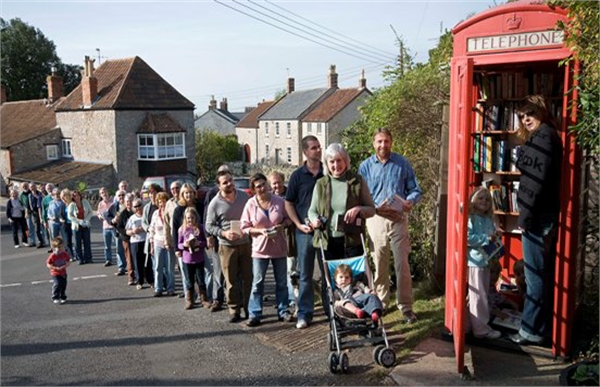 An American eco enthusiast known as Posterchild deserves credit for coming up with the idea of using abandoned phone boxes as tree planters. You can see these telephone trees in New York. The idea is simple, take a box with soil and plant a small tree in it. Put the whole structure inside an abandoned telephone booth and you will get the telephone tree.
Smallest lending libraries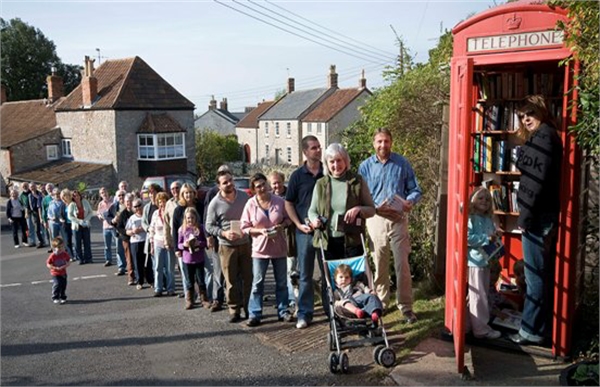 Located in north Somerset, England, this is the world's smallest library. This unique library is set up in an old discarded phone booth. In 2008, this small English village lost its mobile library and phone booth, but the villagers used their creative skills to come up with a one-of-a-kind phone booth library. This fully functional library boasts of more than 100 different types of books, some DVDs and CDs. This library remains open 365 days a year, 24 hours a day. The books, DVDs and CDs are contributed by the local people.
Aquarium phone booth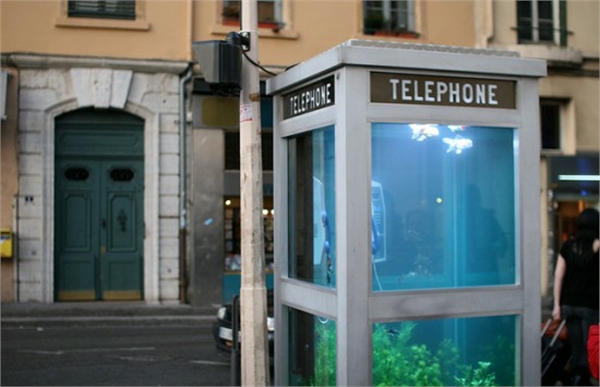 The idea to design and create an aquarium phone booth by using discarded old booths is the brainchild of artist Benedetto Bufalino and designer Benoit Deseille. This aquarium, which was put on display in 2007 during the Lyon light festival, has glass walls and it is filled with beautiful exotic fishes. This creation of this elegant aquarium using a useless phone booth shows that we can use our creative skills to design spectacular items from useless items.
Phone booth toilets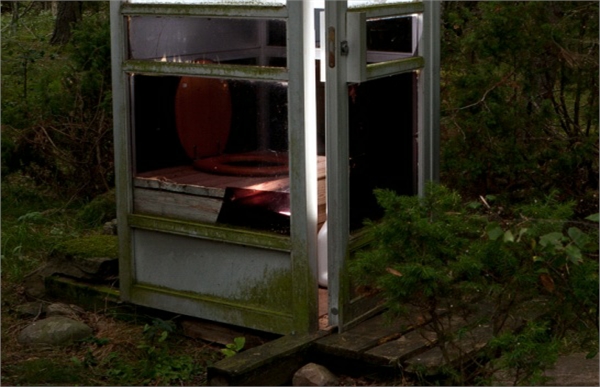 One of the best uses of the old discarded phone booths is to use them as outhouses in forests. People can use these booths as toilet in forests. Though this toilet will not offer privacy because phone booths are transparent with glass walls. One more drawback of using phone booths as toilet is that they don't have flush. This idea is the brainchild of a British retiree. It is interesting to note that this outhouse is available for sale online.
EV recharging station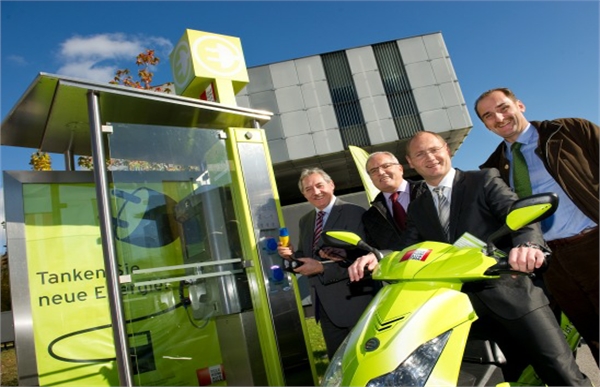 The credit for turning old, unused phone booths into recharging station for electric vehicles goes to an Austrian company named Telekom Austria. Currently, this service is in its trial period and the company is offering it for free. The company is planning to transform some more phone booths out of the country's 13,500 booths into EV recharging station soon. This is a novel concept because the use of electric vehicles is on the rise and these recharging stations will prove beneficial for the users of these vehicles.
Shower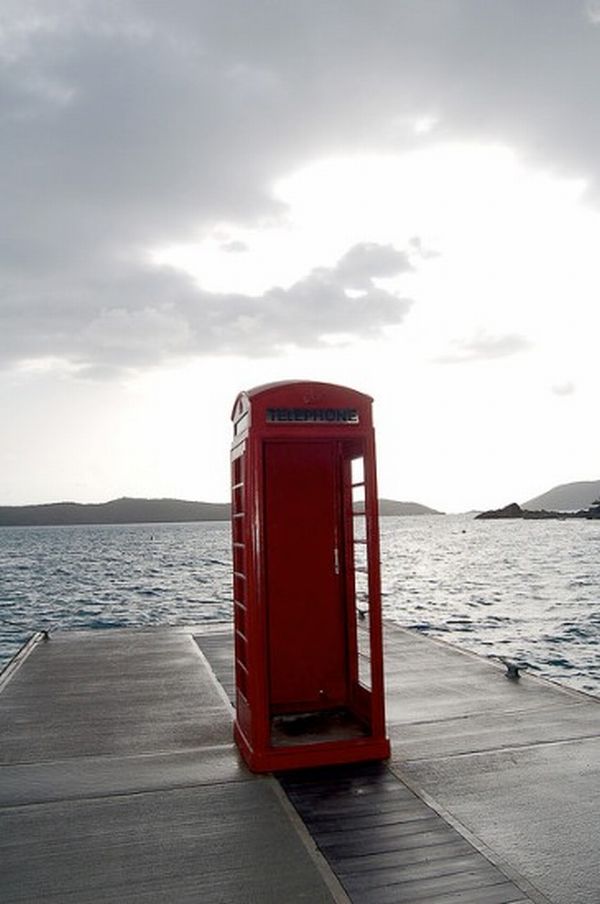 Do you know that you can reuse abandoned phone booths as a shower? Some creative minds in UK have installed a working shower at Leverick Bay, which is made using an old discarded phone booth.
Ad space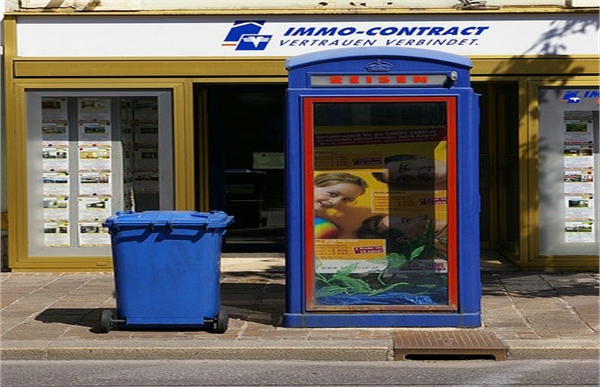 One of the most popular uses of old phone booths is as an advertising space. You can place your ad inside the booth, and people will be able to view it from outside because the walls of the booth are made of glass. It is likely that many companies would come forward and start using old phone booths for their ads because it will help them save good money.
Smoking cabins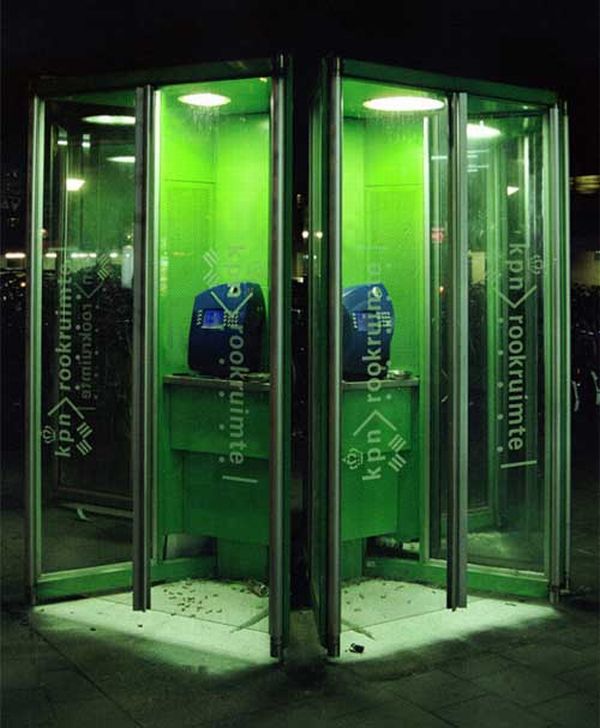 The credit for turning old discarded phone booths into smoking cabins goes to Dutch designer, Simone de Graef. We know that smoking is banned in public places in the Netherlands, so this cabin serves as a place for the smokers to satisfy their nicotine urge and also lends usefulness to abandoned phone booth. De Graef has urged the government to pass a law transforming all unused phone booths in the country as smoking cabins.
Art gallery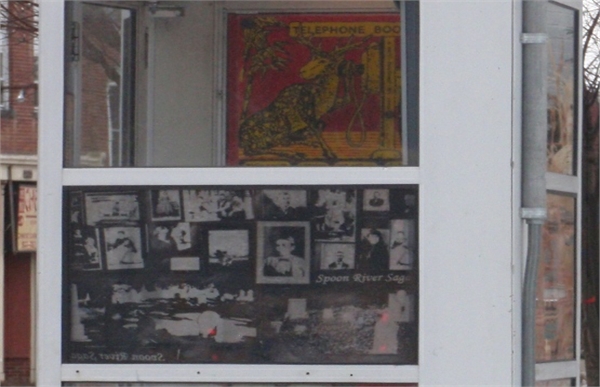 We can reuse old abandoned phone booths by converting them into art galleries just like the one located at Yellow Springs. This unique art gallery displays the works of various artists. This art gallery in Ohio was a part of public project known as the Telephone Booth project. This project was led by artist Migiwa Orimo in 2009-2010.
Home phone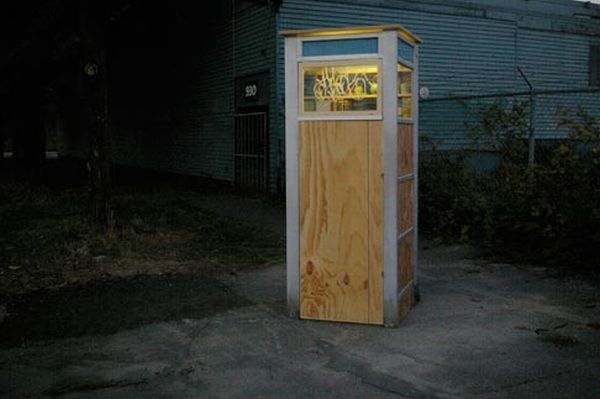 The idea of home phone is conceived by a Canadian company and it relates to homelessness. According to the company, the phone booths can be used by those homeless people who do not own a cell phone. The design of the home phone is compact and the whole structure is smaller than the old phone booth.