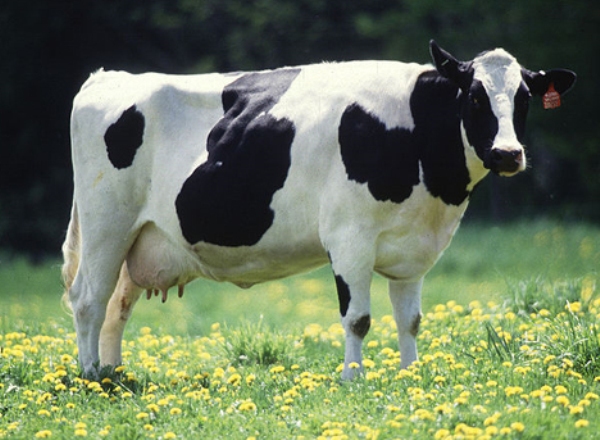 Going green with almost everything is the fast catching trend and due to this a lot of industries are innovating and coming out with green alternatives. A lot of eco-friendly technologies are mushrooming and giving rise to all kinds of unusual products, gadgets, clothes, furniture, fuel, architecture. Here are 10 such unusual green creations that are bound to set your mind thinking at the unique concept and innovations.
1. Kirikabu – green speakers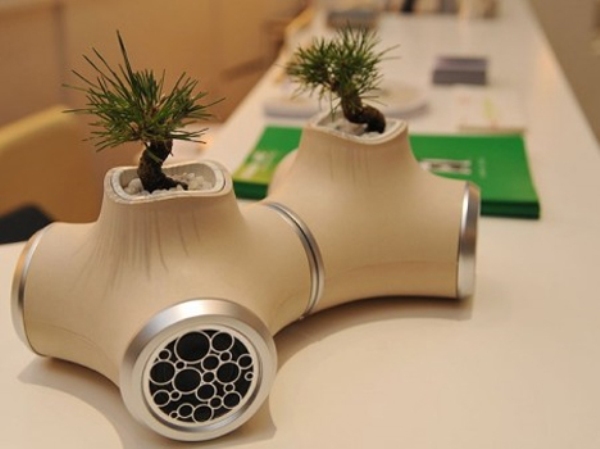 JVC, the electronics manufacturer came out with a very unique and green concept for a home audio system during the Tokyo Designers Week in 2008. The speakers are made out of so-called 'eco-plastic' and they had little planters that were built within the speakers to give a green and organic look. The speakers are modular and can be given various forms apart from the usual function of providing great sound quality. The series of such green speakers from JVC is called 'Kirikabu'.
2. Grass armchair
Purves & Purves, a London-based firm engaged in contemporary design came out with a novel concept of a grass chair in which the company provided a do-it-yourself cardboard framed armchair with a pack of grass seeds. All you have to do is assemble the fourteen pieces, place the chair in your lawn and sprinkle the grass seeds all over it. Your 'Chia chair' would then start to 'grow' in front of your very eyes and would blend in with the natural green environment.
3. Personal Massager powered by the sun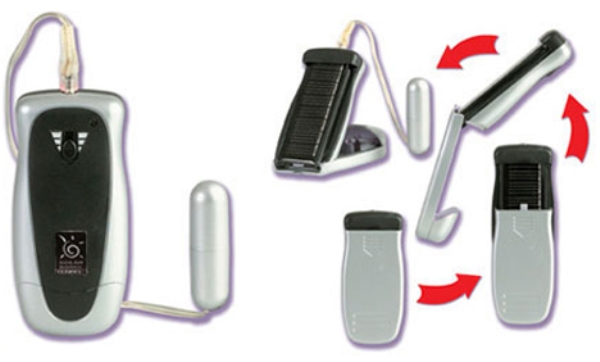 The solar powered 'Personal Massager' is the world's first vibrator that works on solar energy! The charging process of this gadget take a good five hours of natural sunlight and can power the massager for 2 1/2 hours. In case of absence of sunlight, you can charge the device by using a 100W bulb – but that would take you a good 19 hours to fully charge the device.
4. Green coffin coffee table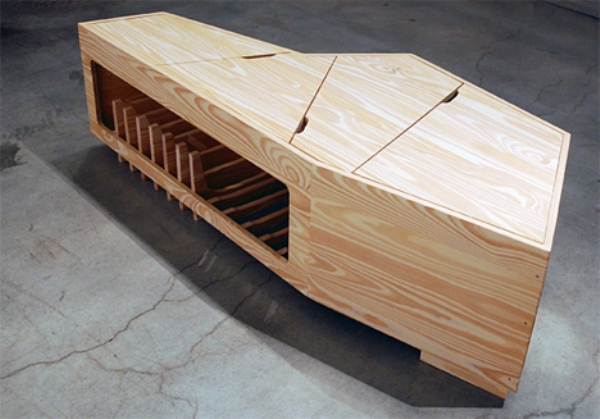 It is amazing to see how well coffins are being used – from elegant designer sofas to coffee tables! This biodegradable coffin coffee table is a great design from Halfway House. Not only does it serve as a table but you can also store your essentials.
5. Slaughterhouse waste used to make fuel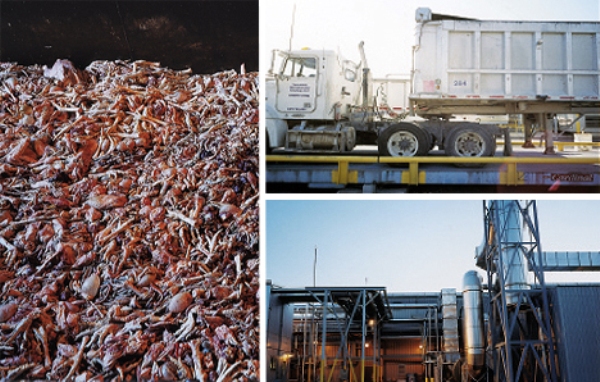 Slaughterhouse waste comprising of turkey remains is being turned into fuel at Changing World Technologies by using a thermal conversion technique which produces fuel that is worth more than 12 thousand dollars in approximately 20 minutes. This process is being improvised so as to figure out its commercial viability. The only downside about this is that the putrid smell coming from the plant are extremely unbearable.
6. Gadget charger powered by the wind and sun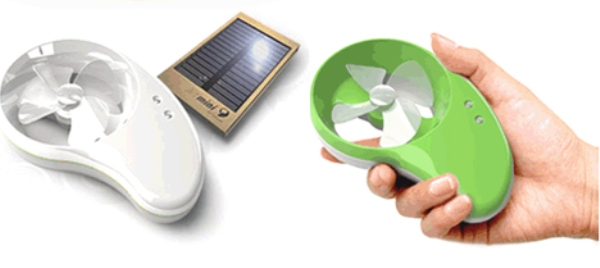 Now you can charge your personal gadgets like MP3 players and cell phones by using the Hymini gadget charger that operates by using a solar panel array and a small wind turbine. It has been proved that the time take to recharge a cell phone using electricity and the green gadget recharger is the same. This is a very efficient gadget to carry when on the move.
7. Truck using coffee grounds for producing fuel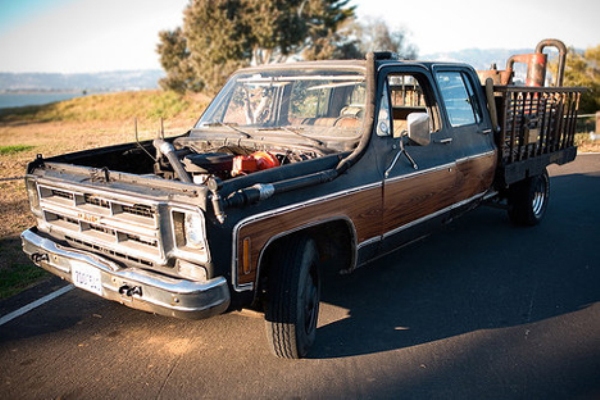 The Cafe Racer, a 1975-built GMC pickup truck runs on the pyrolysis gas released by coffee grounds as its basic fuel. The truck has a mechanism in which its steel pipes that are full of coffee grounds are heated and produce gas that powers the truck. This technology, when improvised could be a good alternative source to fossil fuels.
8. Pollution-Sensitive EPA Dress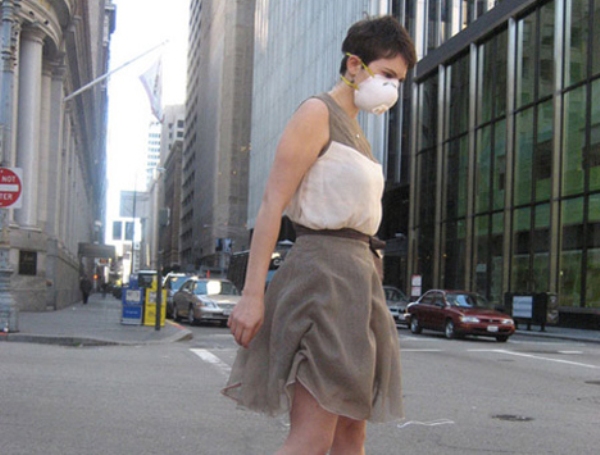 The EPA dress that has been designed by Stephanie Sandstrom is a unique outfit that senses pollution and displays the quality of the air through the dress. The more the pollution in the air the crumpled and dirty the dress becomes!
9. The RollOn mp3 Player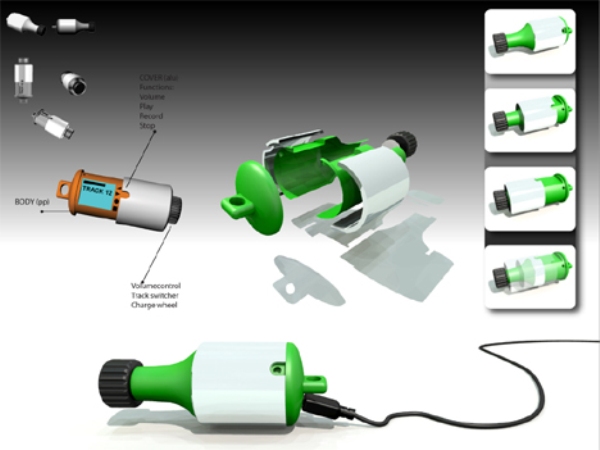 The RollOn mp3 player looks like a kids toy, however, its looks do betray the sophistication of this innovative gadget. Using your hands to roll this gadget surprisingly charges the gadget making it operate just like a regular MP3 player.
10. Power generated by using cow manure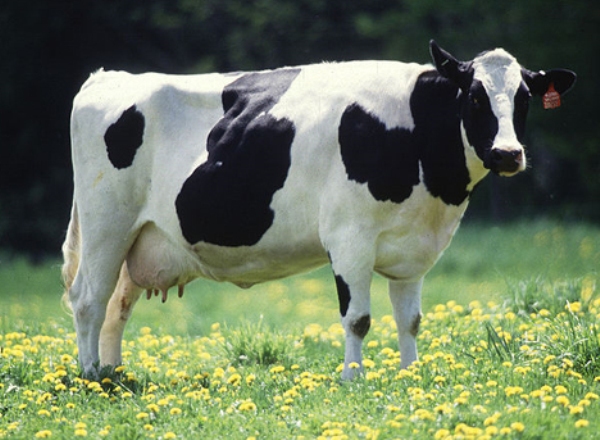 Cow poop is being used quite efficiently these days and the methane gas that is released by this is now being used for the production of electricity. A pit full of cow poop has the capacity to power an entire dairy farm with surplus energy still left.