We live in world of rising food requirements with a booming population. However to increase the quantity there are too many instances of corrupt practices and adulterated food creeping into the markets. The people are thus looking towards organic and whole foods to substitute the regular farming products laced with chemical fertilizers and pesticides. It is thus a very viable export option and many countries make a fortune out of it or simply by providing organic food to their citizens.
Here below are the ten countries which can be said to be the world's leaders in organic farming. Working with such institutions could be a great adition to your career paper. These top organic producers should be an inspiration for the rest of the countries to follow suit.
Top 10 countries that are world's leaders in organic farming
India:With the production of over 30% of the world's organic producers, India leads the chart of world's leaders in organic farming. It has over 835000 organic producers who are certified. However if we speak of the area under cultivation for organic farming, India would rank at a low 2.9% of its total land. With large areas under organic cultivation in the North eastern parts of India, it leads the export charts, providing whole foods to the world. If we consider the continents of Africa, Latin America and Asia we would find almost 3/4th of the world's organic food content being produced here. Much of the tea cultivation of India also falls under the category of organic farming. India also boasts of over 700 exporters and organic food processors and has a good share in the world's organic markets.
Uganda: Among the several African countries, Uganda has organic farmers in the largest numbers. It also is the African country which allots the maximum land to organic farming. Organic cultivation goes on an area of around 240000 hectares of land which is roughly 1.7% of the total agricultural land. Uganda leads the African countries even when it comes to the production of coffee. It is thus no wonder that it counts among the leading nations when it comes to organic farming in the world.
Mexico:Mexico makes the list of top ten countries when it comes to organic farming, due to its large contributions in the organic production. A large number of about 170000 farmers in Mexico are indulged in organic farming making it rank among the top three. When it comes to land usage, organic farming takes up about 2.3% of farmlands in Mexico. The vast stretches of green in the countryside and suitable land fertility increase the scope of organic farming further.
Falkland Islands: This probably comes across as the surprise entry in the list of organic produce. The group of islands located between United kingdom and Argentina are among the leaders when it comes to the percentage of land allotted for organic farming. While the area is small and restricted, organic farming holds good in the lands however little is available. It is also rare that a region has more land allotted to organic farming than to the usual farming and Falkland Islands even make that happen.
Australia:If we are speaking of world's leaders in organic farming there is no way we can miss out on Australia. The largest land provided for organic farming exists here in the island nation. It boasts of a massive 22.69 million hectares of land that is earmarked for organic farming. There is a good knowledge among the farmers here regarding the best organic farming practices. Well aware and well versed with the techniques they make for a huge production globally boosting the magnitude of organic farming worldwide.
Argentina: The reason why we placed Argentina among the top organic producers is because of the vast areas on which organic farming is practiced. With a huge 3.07million hectares of land used for organic farming purposes, they produce huge quantities of organic products annually for the world. The focus on organic farming has also much to do in strengthening the economy of this Latin American nation.
USA:
Any kind of farming list and USA cannot be kept out. With 2.03 million hectares of land dedicated for organic farming, they make this list as well. What takes them among the leading nations for organic farming is this huge area combined with their technological prowess.
Spain: This European country too has taken great strides in developing its organic farming. They produce organic products on about 1.7 hectares of land which is a great percentage if compared to their total agricultural land.
China:
This is a huge country in terms of area and so it hardly comes as a surprise when we see over one million hectares of land being allotted for Organic food production. They also have large number of farmers working in the arena of organic farming and make for a pretty sight in the list in terms of these numbers.
Germany: Top ten world leaders in organic farming have to include Germany for the importance they attach with organic farming practices. With over one million hectares of land for this purpose, they make significant contributions in this field. 
The noticeable disparity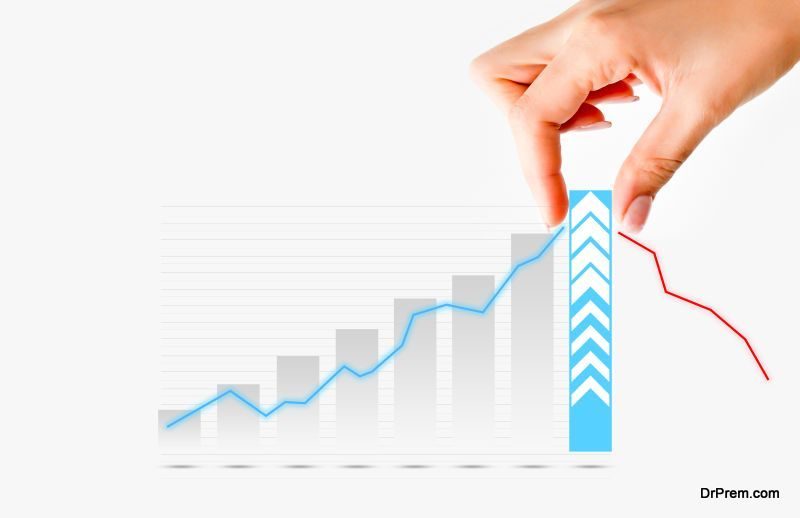 The most number of farmers engaged in organic farming; do not ensure that the production is high as well. On the other hand, it is completely different. For instance countries like Uganda and Ethiopia who top the charts when it comes to the leading country by number of people engaged in organic farming, fall short when it comes to the amount of organic foods produced. This chart is topped by Australia and Argentina. This probably goes on to show that there is still much technical advancement to be made for some countries to get the optimum organic production. 
Final words
We hope enjoyed learning about the top ten countries in the domain of organic farming. If they have been so successful there is really no reason as to why the others wouldn't be. It is high time the world focused on organic farming so that in future when we speak of world's leaders in organic farming we can say that the entire world is.