Spending time with your family is a lot of fun. You can give this pursuit an eco-conscious bent by choosing clean and green activities to do with your family. You will have a good time and also do the environment a good turn. Most of these activities can be taken up easily and are not demanding. Check out a few of them below:
---
1) Planting trees
Ecological sustenance is a very big part of the green movement. Your family can take up the pursuit of making communal places greener by planting trees and shrubs in them. Plants can also be grown in pots, bags and containers inside the house.
2) Eco- Savvy Sports
Take up outdoor sports that consume lesser fuel. Some of these are hiking, canoeing, kayaking, row boating, swimming, surfing, kite boarding, fishing and biking. Or else, drive halfway to your camp destination and then walk or hike for the rest of the trip. No fuel or gas is required in any of these sports and they will also promote the entire family's health.
3) Volunteer
Assist eco-friendly ventures together by advertising about going green, spreading a word about endangered species or informing people the benefits of buying eco-friendly products like hybrid cars, soaps, organic produce, etc.
4) Homemade goodies
One way of conserving fossil fuels is to prepare goodies and eatables at home instead of buying packaged ones from the market. Cookies, sauces, pickles, cakes, breads and many other items can be made at home. Use fresh and organic produce while cooking.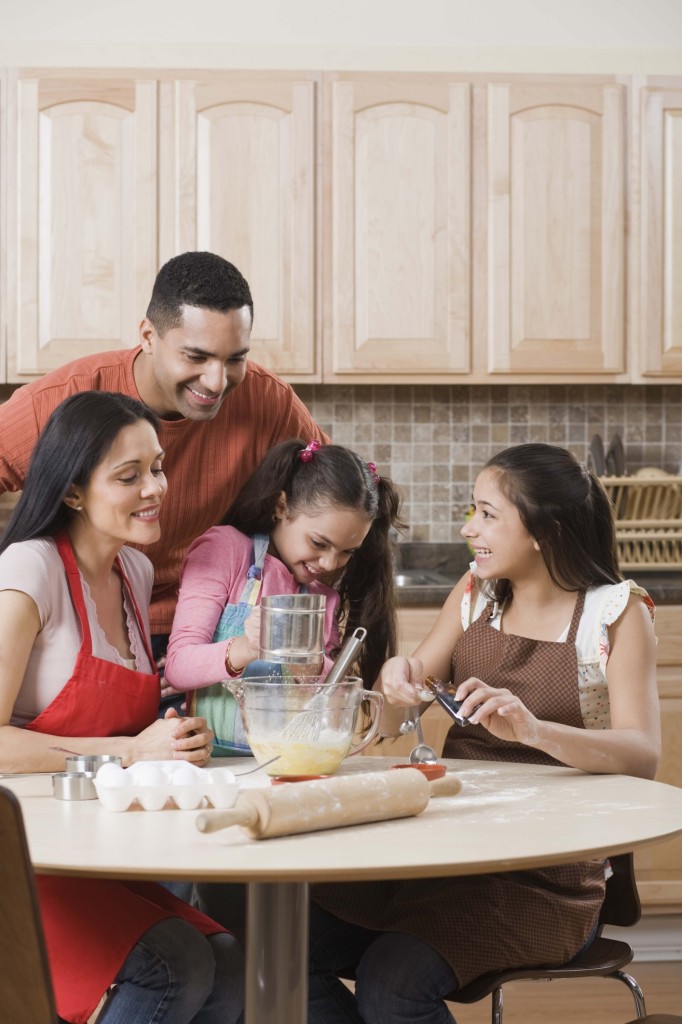 5) Conserving natural resources
f you have garden or backyard inside the house then the whole family can take up the task of conserving the natural resources to help out with environment preservation. Adopt practices like composting, water conservation and preparing organic manure while gardening.
6) Donations and charities
The entire family can make time on a holiday to give out old and used stuff to charities and recycling centers. Things you can give away are newspapers, cardboards, used batteries, plastics, old clothes, unused electronics and other items.
7) Open air barbecues
Swap dining out at restaurants with eco-centric alternatives like planning an outdoor picnic with homemade goodies. Go fishing and roast a fresh catch over the fire. Carry homemade preparations in a picnic basket and chomp on them after parking at open-air spots like mountain peaks or the edge of a brook.
8) Recycled crafts
You can even take up eco-friendly crafts and projects which involve reusing waste material. Lots of new objects can be made from discarded things like newspapers, circuit boards, magazines, tin cans, plastic tubs, glass containers, cardboard, PET bottles, scrabble tiles, etc.
9) Home renovation
Give your house a makeover with green tagged items like LED lights, wood, bamboo, stone, soy candles, etc. Replace all plastic articles with ceramics, terracotta, metal and other natural show pieces.
10) Participate in eco centric projects
Helping the local organizations is a great eco-friendly endeavor. So, team up with your entire family and indulge in activities like cleaning out trash, tackling toxicity or building community water reservoirs.
Apart from the fact that everyone will have a ball together, you will also instill good values in children when you take up eco-friendly tasks with your family.