Around the world, more and more people use electric bicycles, as they are environmentally friendly. Besides, they have a lot of pros compared with other methods of transportation.
An electric bicycle is an interesting modification of a conventional bicycle equipped with an electric drive, due to which movement can be carried out. However, unlike a scooter or motorcycle, you can move on this vehicle using the usual pedaling if necessary. An electric bike is very similar to the usual trikes for adults. The difference is only in a few additions: an electric motor, controller, and battery device.
Electric Bikes – Pros and Cons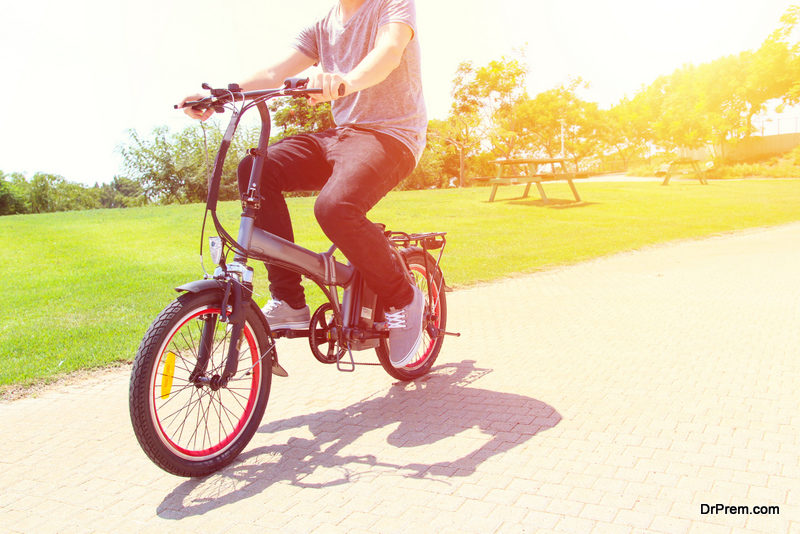 Pros that electric bikes have:
It enables to travel long distances.
It can be moved like a simple bicycle, without the electric motor use.
You can charge the battery from a simple household network.
Less money is spent on its maintenance than on a car.
It is compact.
Cons of electric bikes:
Considerable weight, so it is difficult to carry it and spin the pedals.
High cost compared to regular bicycles.
Short battery life.
Low speed.
So, electric bicycles have many advantages, unlike gasoline modes of transport. Electric bikes are like scooters, they are easy to maintain, the engine runs without noise, they do not harm the environment.
What to Pay Attention to When Choosing an Electric Bike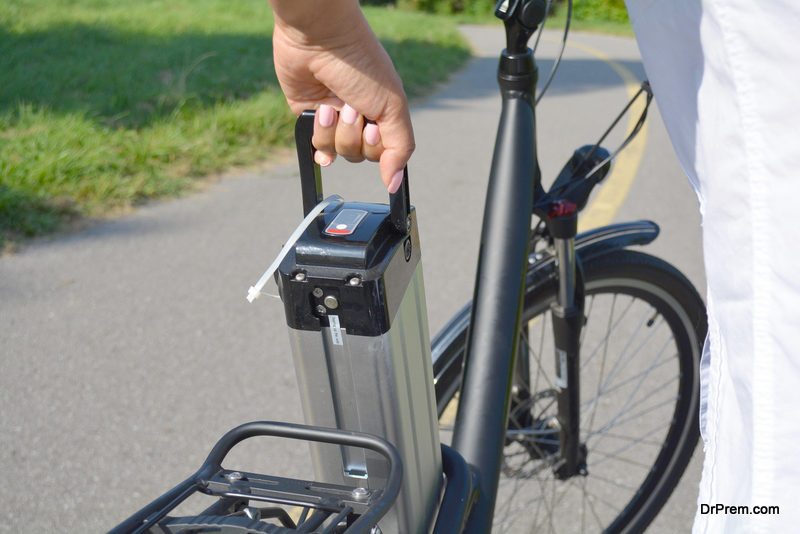 First, you need to decide why you need an electric bike, how you are going to use it, and who else will move on it. Bicycles on jonsguide.org, equipped with an electric motor, are in demand, but they will cost quite expensive, so before buying such a bike you need to understand all its subtleties:
●        Where to use
If the terrain is hilly, then powerful motor wheels will be required. If you use the pedals more, then a powerful motor means nothing. Depending on how far the distance will be, you need to calculate the power reserve without recharging: 12 or 30 miles. If the speed is within 25 miles per hour, a more powerful engine is needed. It should be noted that if the weight of the cyclist is more than 110 lbs, such an electric bike will not ride uphill without using pedals.
●        Who is this purchase for?
If you buy it for a little child, then you can do with a model with small wheels and low power. The battery will have a small volume and this will reduce its cost. Models that have a larger rim size and a more powerful motor wheel are intended for adults. It is suggested to take a bike with front and rear suspension. If you move using pedals and a motor, give preference to the bike having several speeds.
●        Money, power, quality, and service ratio
The cost of electric bikes can be different. Today it ranges from 250 to 8,000 dollars. But remember, if a thing is expensive, this does not mean it will be of high quality. Buy bikes from a trusted seller. Pay attention to the warranty period, warranty repairs, and spare parts. Find out on which wheel the motor is mounted on. Often, it is mounted on the rear wheel. Refine the control system – it can be pedal, controlled by a throttle or mixed.
Article Submitted By Community Writer