Any ecological enthusiast worth his salt would tell you that birds and wind turbines do not go along that well. Especially, when it comes to the horizontal axis designs, they are known to be potential threats to bird's flight and life. However, in a sort of contradictory scope, a new study published in the April edition of Journal of Applied Ecology has confirmed that wind turbines do not actually have 'long term' adverse effects on most of the bird population.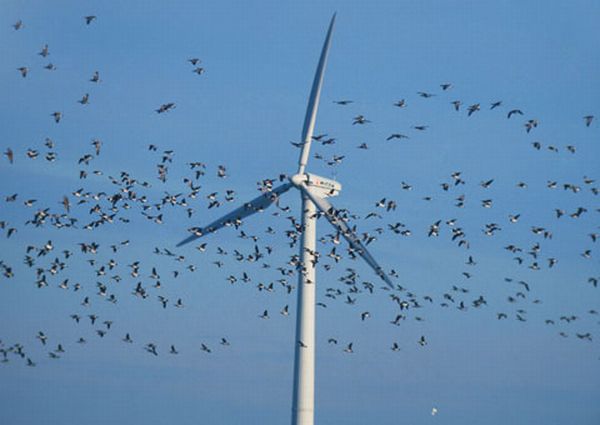 Undertaken by researchers at British Trust for Ornithology and RSPB, this comprehensive study monitored ten bird species in around eighteen wind farm sites across UK. The main objective of the endeavor was to find out the pattern of density and population of birds before and after the construction of the installations.
In this regard, the scientists found out that an overwhelming seven species out of ten were not negatively affected by the workings of the wind turbines. The population densities other three species of red grouse, snipe, and curlew did show a localized downward trend during the construction process of the respective wind farms. But, as a silver lining, the red grouse numbers once again bounced back after a nominal time period has passed after the construction.
Hence, the overall tendency of this scope showcases that birds are actually affected more during wind farm constructional times, rather than their operational times. Moreover, the species affected by the farms may have simply migrated to other places, thus maintaining a balance of their population density. So, at the end of the day, it is not only about the development of such wind power installations, but it also entails their development in the right locations.
Via: BusinessGreen