The fate of the electric motorbike, the Brammo Empulse has rather seen too many ups and downs in the last two years. It missed its racing debut in 2010, won the 2011 North American TTXGP Championship and now the company is finally ready to unveil the latest updated model intended for commercially production. Exact technical details are not yet known, but that hasn't stopped us from speculating.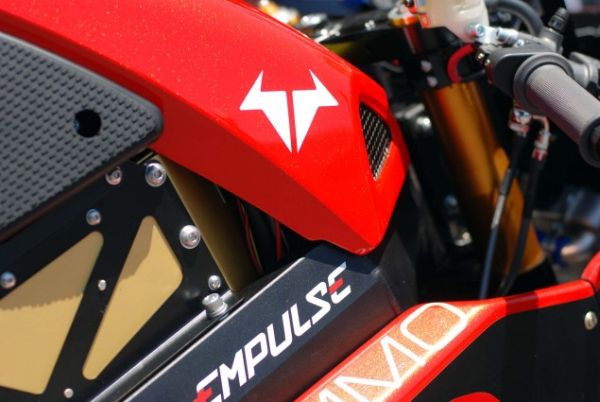 Like all automobile companies, which are good at over promising about the features of their products, Brammo too theoretically boosts of becoming the market leader with a top speed of 100mph and 100 miles range.
Empulse is based on the company's Isle of Man TT race bike, released in 2009 and will come installed with a 10kWh battery. In fact the battery is the highlight of the bike, because it is integrated with a temperature regulating technology that helps maintain the optimal discharge temperature. It will be the first bike by the company to liquid cooled motor and also IET six speed gearbox. The need for such a temperature control mechanism is required or not, is still being debated by the company and also by its competitors.
To be released on the 8th of May, the bike industry and the automobile industry in general all are looking forward to see the final product that is soon likely to hit the roads.
Via: Asphaltandrubber