Depleting resources have left us with bankrupted energy depository and we need to do a better job to save our planet and need to think more about long term methods before ruining it entirely. Contributing towards the same cause German designer, Eric Strebel came up with a concept of three wheeled electric runabout dubbed as 'Willow'.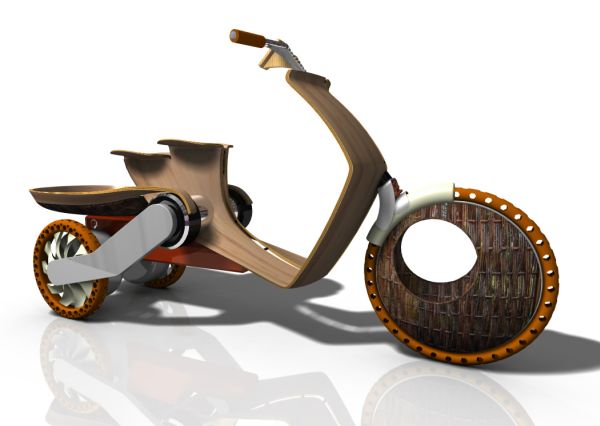 The runabout can easily accommodate two passengers and is powered by dual electric motors. The autonomous rear suspension provides it stability. The storage baskets are fitted at the front and the rear of the runabout is made of locally sourced willow. Laminated wood and metal have been used for the body of the runabout using the least amount of recycled rubber for its wheels. The electric runabout has also been provided with batteries that can be replaced when required. The user can also control the voltage charge and navigation of the runabout through his smartphone while driving.
Eric has designed an electric powered runabout that will really be handy for compact streets. The vehicle is an alternative to the traditional bike as it can be taken around cities quite easily and swiftly because of its proficient design. The compact designing of the runabout will also help in solving the parking problem in crowded cities.
Thanks: [Eric Strebel]