Ragging and bullying is a punishable offense in many countries. Despite this, there's an almost endless stream of news that pours in about kids being bullied and facing similar hardships. If you're wondering why we're discussing the issue on an environment-based site, it's because we've come across a video of a band called Cut Copy that depicts a young girl building herself armor out of cardboard to ward off bullies. She then follows her intimidators to give them a piece of her mind.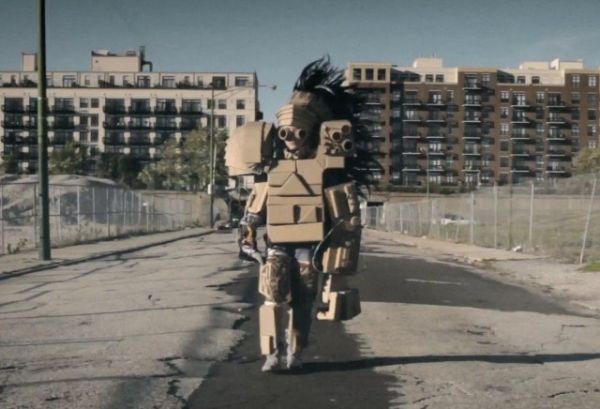 While the idea may not exactly ward off bullies, it does provide food for thought on just how versatile this recyclable material is. Used in buildings toys, for packaging, for art and just about anything useful, this simple material seems to have no end to its uses.
Cardboard is pretty durable too unless you intend it for purposes that require materials to be exceptionally tough. As for eco conscious individuals, cardboard's recyclable nature puts it among the top of the list of environment friendly materials.
Since it is biodegradable, cardboard can be used for fun DIY projects for kids too. Take the example of a 9-year-old boy who set about constructing his very own arcade games series in his father's used auto repair shop. The arcades can also dispense tickets to those willing to try their hand at the 'games'. For this, the young builder crawls into the back of the box to push the tickets out of a slot.
As for the young girl in the video, her idea of building cardboard mech armor to fight off the bullies of the world is inspirational. Maybe victims of bullies could be prompted to do the same? If not, we're certain that the video will inspire those who've been bullied to stand up for themselves and not give aggressors a chance to dominate those weaker than they are.
Via: Geekologie