An urban commuting vehicle that will serve you when it comes to daily needs and will do so without adding to the carbon emissions that already pollute our skies is an absolute welcome change. For the past few years designers have tried to come up with an electric assisted bicycle that will cater to the needs of the daily commuter. This has been an important venture as most city roads in rush hours are filled with fossil fuel powered cars and bikes that not only slow down traffic movement, but also add generously to the pollution levels.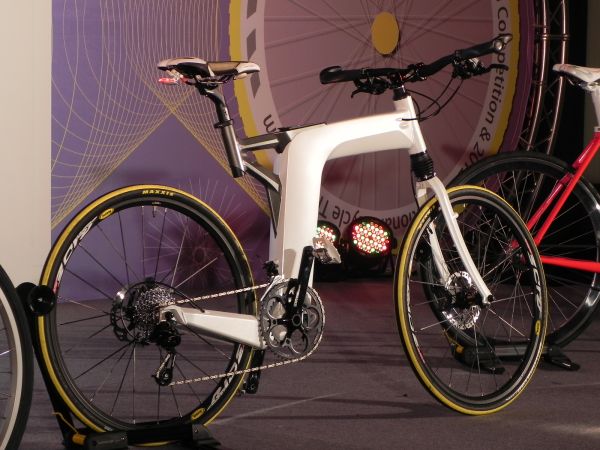 The 16th International Bicycle Design Competition saw a winner that could help solve this problem. Designed by Larry Chen and crowned the winner for this year, Velocity is an electric assisted city bike that caters to almost every need that you can think of when it comes to short distance commutes. Not only can you ride away without sweating to work on the weekdays, thanks to the electric motor, but you can remove the power unit on the weekends so as to get a bit of a workout or enjoy that ride on the beach.
The electric assist system of the bike comes with a battery, a simple power unit that drives it on in the electric mode and a mechanism that helps you cruise with ease. We do not yet have a clear number on the range of the electric assisted drive that it offers or on the time it needs for a complete charge. But we are guessing that further work on this with a probable commercial production plan will ensure that good numbers are churned out in that aspect as well.
Velocity looks balanced, sleek and made for the road despite the integration of the battery unit and while we congratulate the winner Larry Chen, we hope commercial and public interest in electric assisted bicycles takes off.
Via: Satincesena