Riding a bicycle is pollution free and keeps the environment clean and green. A lot of innovations in terms of bicycle designing have been made in the past and designers just don't seem to run out of ideas that will give you a more eco friendly ride. Jazzing up with numerous bike designs is a Spanish architect turned designer named Jose Hurtado, who is credited for crafting the Twist Bike. It has an unconventional shape, which pushes people into a state of awe.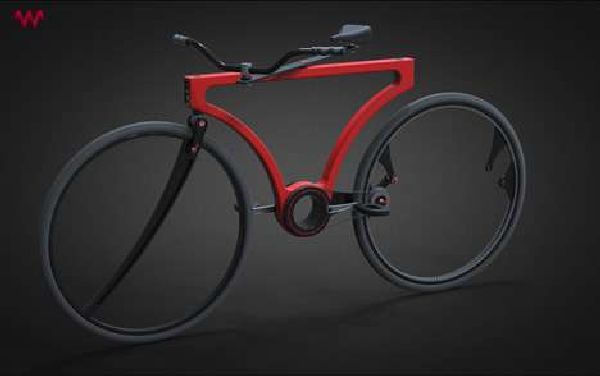 Twist Bike has an intuitive design and an unusual frame. The most amazing feature of the bike is its reversible nature. The seat and handle of Twist can turn around, which reverses the bicycle in no time. The wheels are hub less and the single arm of the design keeps the wheel on two points. The bike can further be driven by two people at the same time. It can be swapped into a tandem bike as the hub less wheels will act as a point of attachment for the second frame.
Twist Bike comes smothered in minimalism and will let you change direction without turning the bicycle. It will help likeminded people connect and also allow them to display their love for the environment, all at the same time. The design is truly amazing and its easy transformation to a tandem bike is worth applauding.
Via: Trendhunter