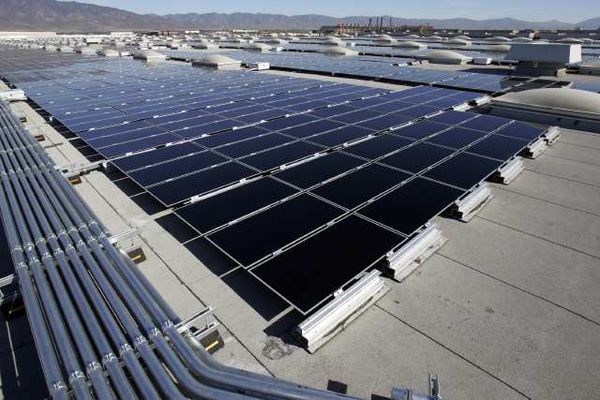 Solar energy is sustainable, requires very little maintenance and is cost effective in the long run. It is now gaining popularity all over the world. Solar energy is captured and converted into electricity through photovoltaic (PV) cells. There are several solar power plants that take the heat from the sun that is consequently used to create steam for powering a generator.
In America, the concept to generate solar power is creating new jobs at an impressive rate. As per the solar foundation, there are over 100,00 Americans who are employed in the solar industry. Solar power is becoming more affordable and is available on a large scale and this continues to increase the demand for employees. Solar energy is so popular and cost effective that there are several radio stations in America that run on them. Given are top five radio stations in the US that run on solar energy.
1. Hoopa, KIDE radio station in California
KIDE, the Hoopa Valley Tribe's radio station based in California is not only the very first radio station to be owned by Native American Indians but it is also powered by solar panels. This radio station is located in the Hoopa Valley Indian Reservation that is home to the same native people who have lived there for well over 10,000 years. This radio station intends to educate the people on their self sustainability traditions and also offers varied range of programs that not only entertains but also informs and touches on the latest breaking news of the day.
2. Taos, New Mexico's KTAO radio station
KTAO, the radio station based out of Taos, New Mexico has been billed as the largest radio station in the US powered by solar energy. Since 1991, this radio station has been converting sunshine into 100,000 watts of radio waves through 140 photovoltaic panels. People who are conscientious can access their special brand of eco-tastic tunes due to internet but if you live in the west than you can also catch their aural waves as far as 40 miles from Southern Colorado to Los Alamos, Espanola, Santa Fe and towns in between. This radio station not only plays an electric mix of reggae, Celtic and rock, world folk etc but also rents out this solar center to people for parties and other special events.
3. San Francisco, California's KGO News talk AM 810
This news talk radio station based in San Francisco, for the last several years has been producing 7,300 watts of green power for their broadcast facility through three concentrated mirror and lens photovoltaic silicon based solar arrays. The fact that the radio station turned green by adapting to the solar energy was considered as a natural transition for the station. This has thus led to adding them the green programming initiatives and internal recycling projects to their regular list of eco friendly commitments. Among other eco friendly efforts, KGO is also planning to restore their 3 tower lamp beacons with LEDs and also to install a more effective air conditioning system.
4. Clinton, Tennessee's WYSH 1380 AM radio station
This hit radio station located in Tennessee meets roughly 60% of its electricity needs by powering it with 8 kilowatts of solar energy through 36 photovoltaic solar panels installed at the rooftop. This $80,000 solar plant project is installed by the effective energy of Tennessee and is just one of many eco friendly efforts that WYSH has undertaken. It also includes an energy audit and installation of energy efficient air and heating systems.
5. Fairfield, Iowa's KRUU-LP radio station
This grassroots community radio station KRUU-LP, 100.1 FM hits the airwaves from the middle of the callus country with a modest solar powered system that covers roughly 25% of its energy requirements. You can find the details about their solar electric system on their website as follows: 24 photocomm solar panels each rated at 65 watts and has a total rated capacity of 1.6kW, 2 arrays and each of them holds 12 adjustable solar panels, 10 interstate GR12-140-12 volt gel cell batteries with a total rated capacity of 650 amp hours and 1 trace 4kW inverter.