If you are living in an apartment and wanting to do rooftop gardening, it really is a great idea to go ahead with. You will not only serve the environment, but also create a garden of your own. In urban societies where there is more population than plants, growing a garden on your terrace or rooftop would be a greener idea to get some fresh air. So to get started, here are some tips for setting up your own rooftop garden.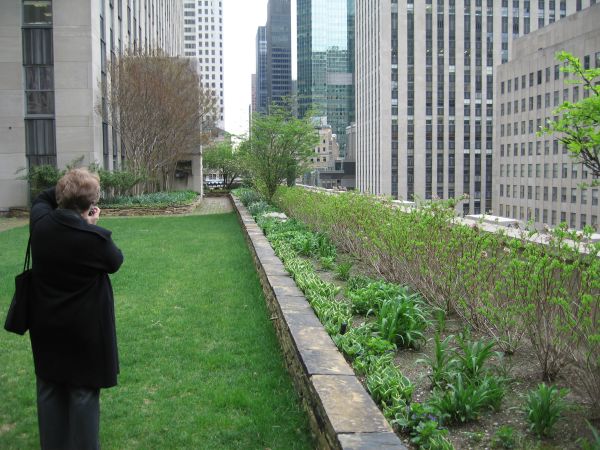 Check the basics
Before starting to create a garden, take an intelligent look around the place where the garden needs to be created. It is not about planting a tree or two; it is about cultivating a complete garden with several plants and shrubs. So, check whether your rooftop can hold a garden. You must also make sure that there is a proper slope and drainage system on the roof as your garden would require good water drainage. Since plants are added on the accents and potted in containers, they cannot hold any excess amount of water that could harm them. So, a good drainage system would help, along with a proper waterproofing system. You may not like rainwater leakages to destroy any of your properties.
Waterproof the area
Once you are sure that the basics are correct to go ahead with the task of rooftop gardening, you should start the task of waterproofing the area.
Create a layout
Plan the layout of your garden so it looks good after getting developed. You should plan for a balance of plant varieties. There need to be grasses and small trees, along with bushes and shrubs. You may also include other features in your garden, such as a rock garden, pond and such similar items. This layout plan will help you do better shopping and preparation for creating the actual garden.
Select plants
Visit a local nursery or store to pick plants for your garden. Just select those plants that have a fibrous root system as your garden is not like a standard garden. The tap root system plants can shoot up and even destroy your building's structure! You may take help from a person at the store in picking up the right plants.
Set up the garden
Now, get some cost-effective peat moss, soil and manure to put in your garden. Evenly lay down the burnt brickbats across the roof so these can withstand varied weather conditions. Also add a wire mesh over these bricks. Create a proper drainage system with pipes fitted at right places. Finally, you may begin planting and potting your selected plants in the desired manner. Once these grow up, you will get a beautiful garden created out of them.