Around the world, there has been a rush among automakers to produce clean transportation solutions that not only rests with electric and hybrid vehicles. Major bus manufacturers have also entered the bandwagon by producing low or zero emission buses, which adds another green feather to public transportation. The latest entry in the field is of Indian auto giant, Tata Motors, which has got into an agreement with Massachusetts-based A123 Systems to provide their battery tech for hybrid buses that will be manufactured by Tata Motors.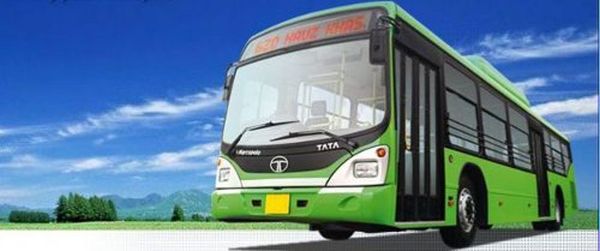 A123 Systems has been known for manufacturing lithium ion and lithium iron phosphate batteries for a variety of products ranging from transportation to electric grids. This time, however, the company will be providing lithium-ion battery packs for Tata's hybrid buses which will initially be used in city transit buses that will roll out on the roads in the second half of 2012. Tata, however, has not commented about any other use of A123 Systems' battery tech at the moment, which could be used in their upcoming EV models as well.
The batteries supplied by A123 will be created using the company's prismatic cell technology, which will help improve the battery's capabilities, by providing it will high power storage density and increased lifespan. A123 system has stated that they will be designing highly-scalable battery packs that can easily be configured for a variety of platforms including Tata's hybrid electric powertrain architecture. The metropolitan cities of India have been criticized for high levels of pollution for quite sometime now, but the addition of cleaner transportation solutions such as hybrid and CNG powered buses will definitely help ease the life of the residents.
Via: GreenPacks/AutoBlog