There has always been this fuss and buzz about eating out especially with friends and loved ones. And well there are advantages to it. The fact that you don't have to be drained before the function, the stress you get to avoid, and the quality time you actually get to chit chat with friends that you haven't seen in a while, instead of missing out on the whole catch up gist. You all could just go out or order your food. However, on the flip side, if you critically evaluate it, you will see that these restaurants or eateries are quite expensive.
Not just the fact that the meals are way costlier they are also not as rich and healthy as what you would make at home. As there is usually an extra dash of key ingredients from the eateries that really sweeten the food and based on the demand and high customer ratio your food might not be able to come in some specifications you'd like. All this and more wouldn't be a problem if you change your mindset towards cooking, and see cooking as the fun that it is. Coming up with totally new stuff from the various ingredients combined. It is pure magic!
Having said that there are foods that are easy to make that would give you way more nutrients than any processed or packaged food you'd come across. And as you get big on this idea, you would realize that it would become increasingly difficult to eat out, seeing that your homemade meal is much better. Alright then, let's itemize some meals you can try at home for a change in the new year and beyond.
Turkey Stock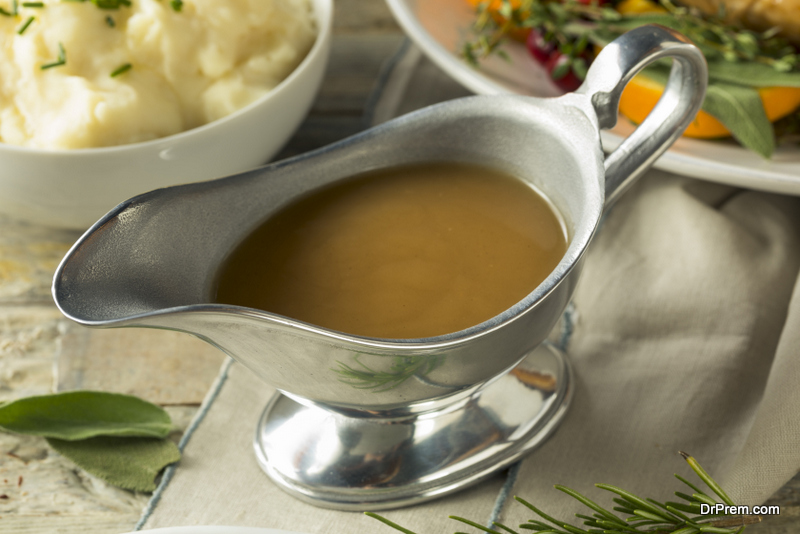 Getting your stock right determines a lot in your cooking and it's important you perfect it as it can radically transform the taste of your turkey and sauces that you use it to make later on. Another good thing about your stock is that after you've made it can be refrigerated and used at a later occasion.
How To Make Turkey Stock
First, you need to get all the important ingredients and it includes, the turkey, onions, carrot, celery, thyme, and other seasonings. Once you have all your ingredients you can proceed to roast your turkey in an oven preheated at 450°F for about 50 minutes using a pan. This gives your stock a special, richer taste as it also helps extract the juice from the turkey. While this is going on you can chop your onions, carrots, celery into smaller pieces. While the turkey is roasting after about 25 minutes you can turn the sides in the pan so you get an even brown on both sides.
When the turkey is ready it should be golden brown on both sides, then you put them into a pot. Importantly scrape in all particles of the turkey into the pot, then use water to rinse the pan into the pot. This is known as deglazing and helps you extract all the essence of the turkey from the pan to the pot. Once this is done you can add your spices to the turkey and add more water to cover the turkey completely. Let it cook slowly for 3 to 4 hours, extract the liquid and store it in an airtight container and refrigerate. Viola! Your stock is ready.
Flour Tortilla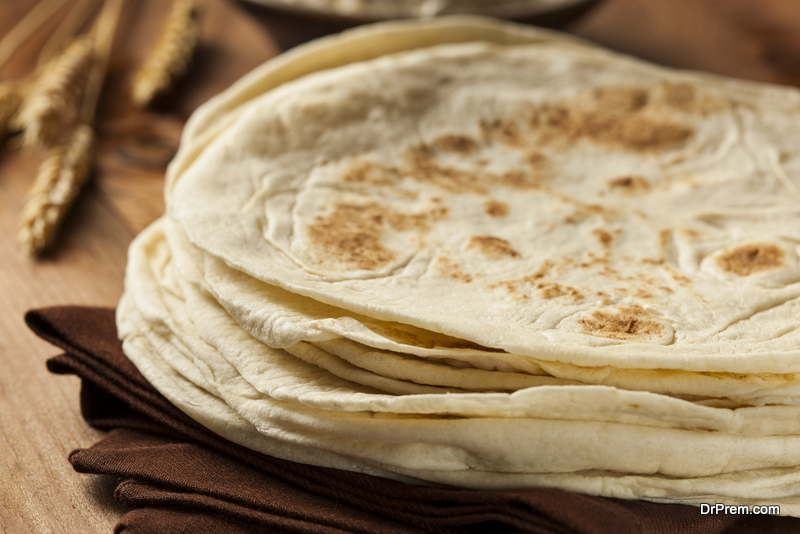 Tortillas are easy and great to make and you'd never really want to buy them out again, as they are so tasty and chewy and quite frankly, simple to make. It has always been made with corn but this flour recipe is fun and more appealing to a larger audience. Your main ingredients include flour, salt, olive oil, and baking powder.
How To Make Flour Tortilla
To make tortillas for say you and 3 friends, 2 cups of flour, half teaspoon of salt, half teaspoon of baking powder, 3 tablespoons of olive oil and 2 cups of water would be a great recipe to use. Firstly, you mix this with a mixer or use your hands till it forms a dough ball. Then you cut in small chunks and flatten it out with a roller on a surface sprinkled with flour. Then heat up your oven with medium heat, then arrange your tortillas in a pan and put in the oven for 1 to 2 minutes by now they should give a bubbly puff on top and have brown patching underneath. Flip and give the other side 30 seconds. Your tortillas are ready to be eaten. You can have it with a taco, shrimp, chicken, grilled fish, etc. Your choice is limitless. Bon appetit!
Cannabutter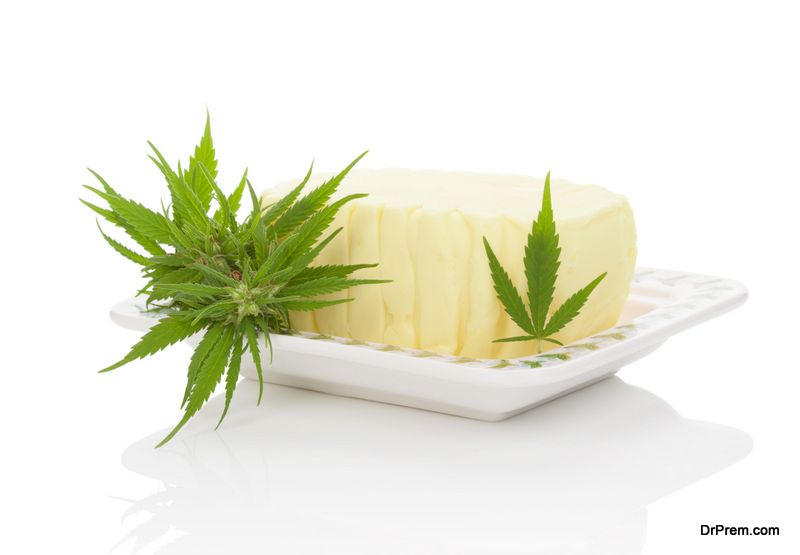 Cannabutter, as the name suggests, is a combination of cannabis and butter. It is a creative way to infuse cannabis into your meals without having to take it directly. As well as not lose the potency of cannabis. Cannabis has been known generally to improve mood and euphoric feeling and what better way to start a productive day than enjoying your bread with cannabutter spreadings and a cup of coffee to go. I'm sure someone is asking can I really do this? Yes, you can! Here's how to make cannabutter in simple easy peasy steps.
You need cannabis flower and your butter. Firstly, you decarboxylate the cannabis that is heating it to make the THC active. That is the component that gives it its high. This should be done at 240°F using an oven. To know if it is heated right your cannabis turns from green to dark brown green. Then heat up the water in a pot and add your butter and cannabis to it and let it simmer for about 4 hours. Stirring at a 25 minutes interval. After that sieve the solution from the water with cheesecloth and allow it to cool, then keep in a refrigerator.
Article Submitted By Community Writer