Every environmentally conscious person dreams about owning a sustainable home. Out of the many things you can do to make your home eco-friendly, giving floors a sustainable upgrade is the most important one. Here we have assembled some of the popular and aesthetically pleasing sustainable wooden flooring options for you to consider.
Natural Linoleum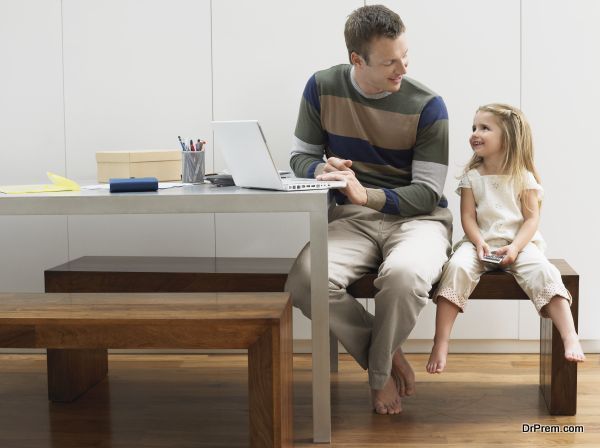 Usually people tend to relate linoleum flooring with vinyl. Synthetic vinyl is made of chlorinated petrochemicals that are harmful for the environment. On the other hand, natural linoleum flooring is made of natural, renewable materials such as linseed oil, wood flour, pine resin and cork dust. Not only this flooring option is sustainable but has many other benefits as well. It requires minimal maintenance and is an ideal choice for homes with pets and children for it is a stain and water resistant flooring material. As linoleum flooring is available in a wide assortment of colors and styles, you can choose the type that you think can best enhance your home décor.
Cork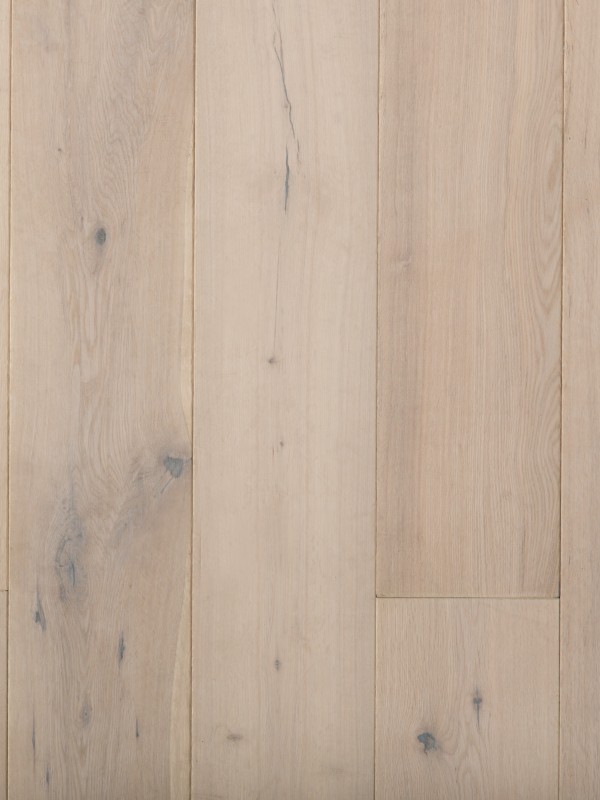 Cork use is not only restricted to wine bottles and bulletin boards, as it is a superb eco-friendly flooring material. Coming from the bark of the cork oak that grows in Mediterranean areas, this flooring material is gaining popularity owing to its sustainability and beauty. Cork flooring is a delight to look at and a pleasure to stand on for the warm and spongy feel it gives. It is considered a green choice, as its harvest doesn't cause any lasting damage to the trees and it is a renewable material for it grows quickly. While searching for flooring options online, you can also click vinyl plank to find other suitable options to fulfill your requirements. Additionally, cork flooring is known for keeping allergen issues at bay in the home due to its anti-microbial properties.
Recycled Glass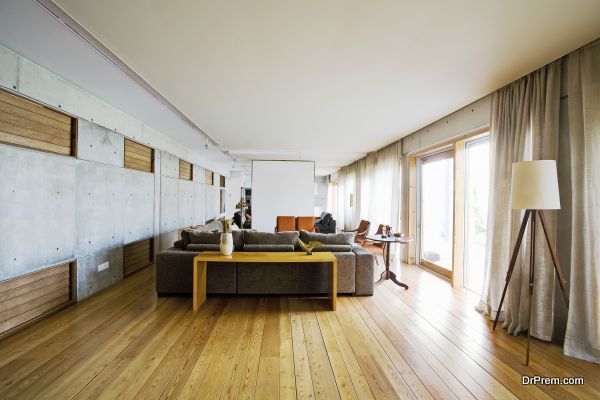 Recycled glass flooring is yet another option you can consider to sustainably upgrade your floor and to beautify your home altogether. With more and more people going in for recycled glass flooring, a considerably less amount of it goes to landfill sites now. Available in a wide assortment of designs and colors, glass tiles work well in every room. They make a room appear brighter, are easy to maintain and mitigate mildew growth that is quite unlike many other flooring options.
Bamboo Floors 
If compared to the 40 to 60 years that oak or cherry trees take to mature and become ideal to be used as a flooring material. Bamboo matures in just 3 to 5 years. This is why, bamboo is considered as one of the eco-friendly flooring options available in today's time. This renewable flooring material available in two equally attractive grain patterns forms a durable, easy to maintain and easy to install flooring. Extremely beautiful to look at, this flooring goes well with diverse interior decorations.
Rubber 
You must have seen rubber flooring in a gym or at a playground. This versatile, durable, beautiful and water-resistant flooring is fast becoming an integral part of homes as well. Available in different colors and patterns, recycled rubber flooring is widely being used in sunrooms, bathrooms and kitchens at homes.
Eco-friendly flooring has come a long way. It is all trendy and beautiful, in contrast to the dull and boring eco-friendly flooring options of the past.
Article Submitted By Community Writer