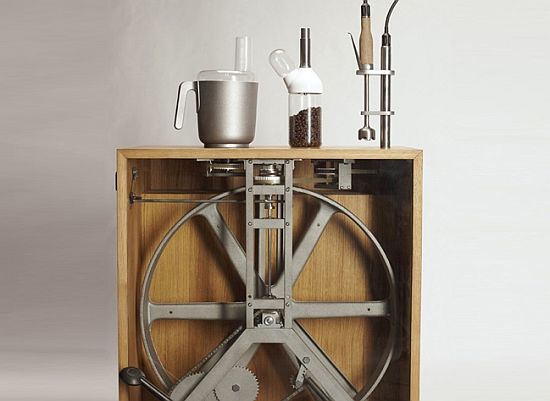 Eco Factor: Concept food processor powered by pedals.
With the cost of energy on a steep rise, homeowners have been looking for appliances that save energy and hence reduce their monthly utility bills. Student designer Christoph Thetard has come up with a solution in the form of a neatly designed food processor that doesn't consume any energy from your wall socket.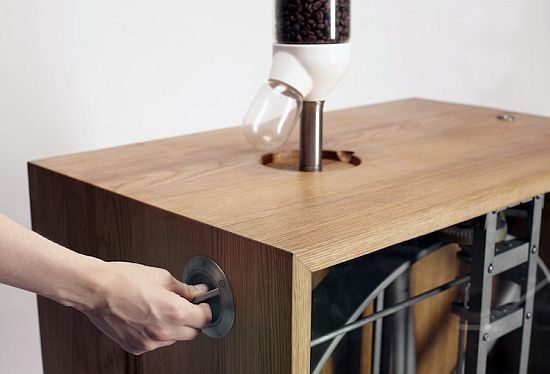 Christened the R2B2, the food processor is designed to run on pedal-power that will surely reduce your electric bill and lower your carbon footprint. The multi-use appliance is based on the use of a gigantic pedal-powered flywheel that is installed in a clean wooden case. The system has been designed to generate up to 350watts of power per minute, while pedaling at 400rpm.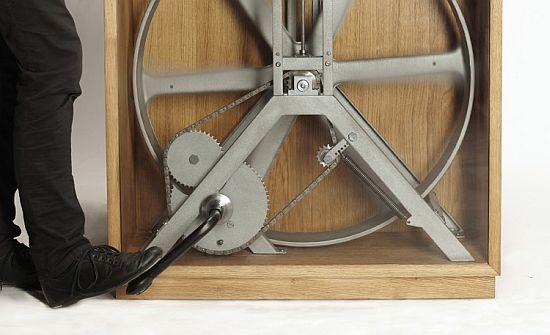 The R2B2 feature various attachments including a coffee grinder, blender and a "kitchen machine," which are conveniently stored away in the beautiful wooden frame.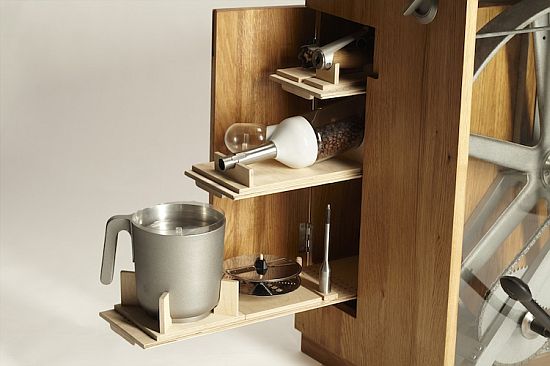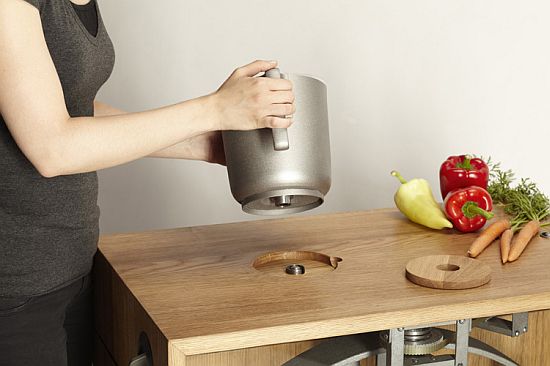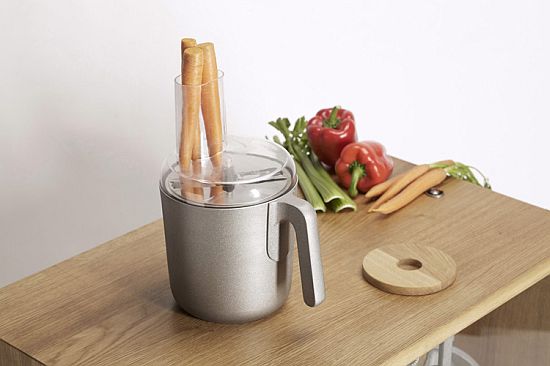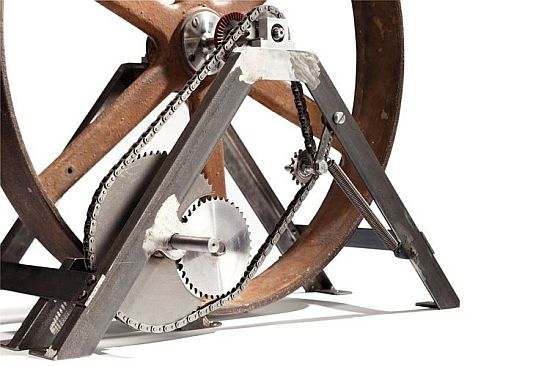 Via: Co. Design