Stockholm Central Station is situated in the district of Norrmalm at Vasagatan. The station was opened July 18, 1871. Today the station is not only the largest station in Sweden but also the largest travel center in the Nordic region with over 220000 visitors daily, rushing to catch trains and subways or simply visit the many shops and stores inside.
As an unavoidable consequence, the body heat they release has posed problems, requiring open windows to air it out. But the innovative project recently conceived would make good use of the body heat. 'Body heat rising from the head of an athlete' is the project from the Swedish state-held property administration company Jernhuset which is planning to use the body heat from hundreds of thousands of people who pass through the Stockholm Central Station each day, to heat a new office building nearby.
Karl Sundholm, of the Swedish state-held property administration company Jernhuset, told AFP.
So many people go through the Central Station … We want to harness some of the warmth they produce to help heat the new building. This is old technology, but used in a new way. It's just pipes, water and pumps, but we haven't heard of anyone else using this technology in this way before.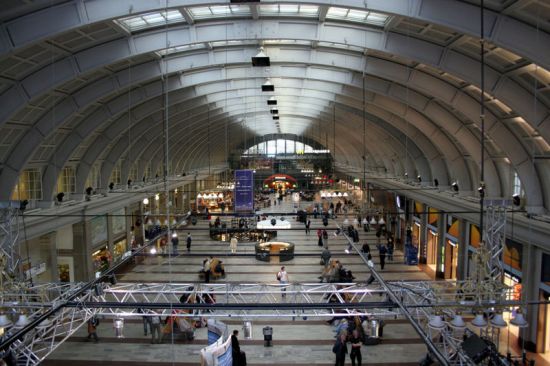 The mechanism is fairly simple. The heat would be channelized through a ventilation system and would be used to warm water. The water would then be pumped through pipes to the new office building, and incorporated into the heating system. The entire set-up has been estimated to require a fund of $31,000. This project is expected to cut down heating costs by 20% for the new building, which will be completed in 2010.
This project, if successful, would point out a great way of conserving energy.
Via: Inventor Spot