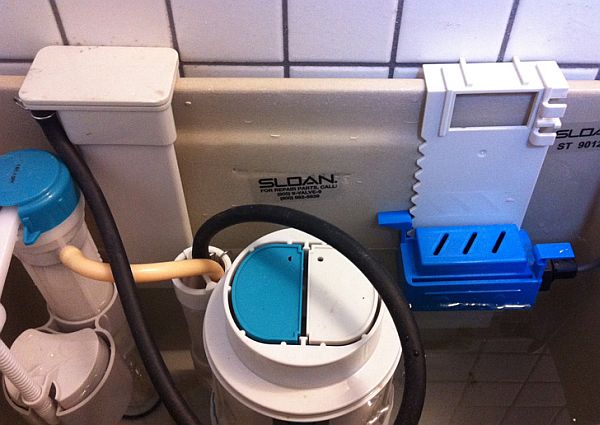 We don't ever realize how brazen we've become about the idea of water preservation. We would probably give it more thought if there was an easy way out and at the same time we would not be required to sacrifice on our scrupulous consumption patterns.
At this given time thousands of people around the globe will be working their brains off to come up with an alluring idea that will change the water story for millions. They would aspire to obtain collective adaptability, not only contributing to the welfare of mankind, but also in some ways helping to preserve the Elixir of Life.
Continuously working and reworking with the determination, Sloan's Valve Company has come up with AQUS water reclamation system to help households easily off set water wastage. It works on the principle of recycling of used sink water and then using the same for toilet purpose. It comes in the form of a unique and all encompassing kit that does not require expert help for installation, but can be self – installed in about an hour. Thus, not only preserving water, but also labor. Other added benefits of this system include annual water saving up to 6000 gallons, only once in a year maintenance requirement and a warrantee of three years.
Talking about the structural composition and working of the AQUS reclamation system, it's an electronically operated system and its main working components include a vanity with an installed box and this box has a capacity of holding 5.5 gallons of water at any given time. Next, for the release of water from this box to the toilet tank, a small pump is fitted with sensors that release water in accordance with the level of water. The toilet supply of water and the recycled water both are released simultaneously, but recycled water constitutes almost 65 percent of the total water release. All along this water is infused with chlorine tablets to render it safe.
The simplicity and efficiency of this system can easily allow it to become part of the green world. This green world can comprise individuals inclined towards promoting the green cause and also include businessmen, hoteliers, architects, designers whose main purpose is to earn profits through improving lives of people by conserving and preserving the green.
Via: Inhabitat