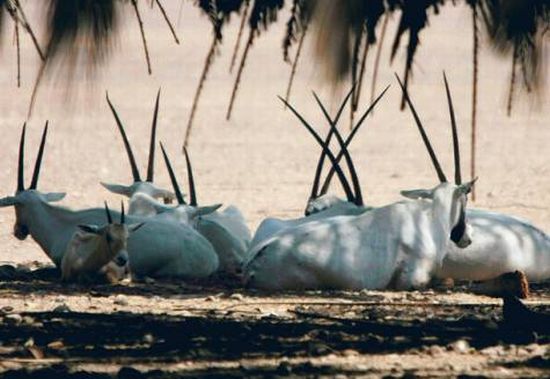 Eco Factor: Desalination plants to provide freshwater to animals in Abu Dhabi.
Water resources experts from the Environment Agency in Abu Dhabi have planned to deploy 30 small-scale solar-powered desalination plants over the next 15 months to provide potable water to animals living in Abu Dhabi's desert environment. Two of the plants are already operational and convert brackish water from underground aquifers to fresh water.
The cost of using solar power for large-scale desalination plants that can provide millions of liters of freshwater are still too high, but small scale solar-powered desal plants and their operating cost for the next 15 years is lower than transporting oil to these places to create energy.
Each plant will be of identical size and have a desalination capacity of five cubic meters of water per hour. To be operated remotely, these plants will harvest solar energy by panels spanning 300 square meters – enough to generate 45KW of renewable electricity per hour. These plants will provide a water source for the thousands of animals in the middle of the desert where there is no power.
Via: Gulf News