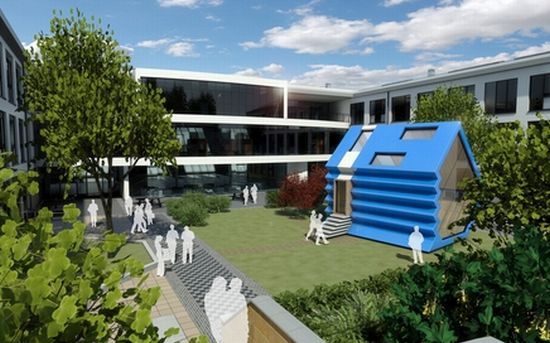 Eco Factor: Sustainable outdoor building powered by solar energy.
Architects 3DReid have unveiled an innovative and sustainable external learning building at the BSEC School Construction conference. Dubbed the rotatED, the building has been developed in collaboration with Blue Forest, and can be turned on any of its seven sides to create an outdoor place with multiple application areas.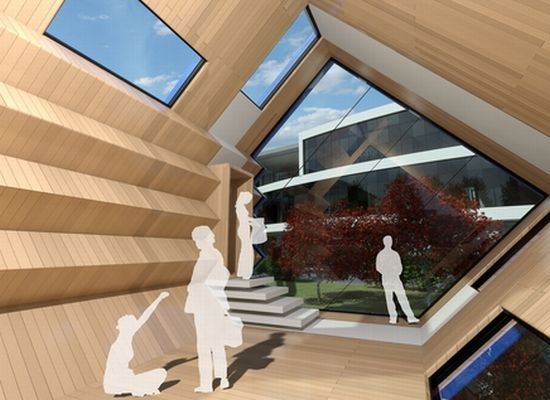 The concept has been developed in response to feedback from students, staff and stakeholders seeking environmentally conscious buildings that promote healthy living. The simple building allows the owners to personalize the space in various ways to suit their needs.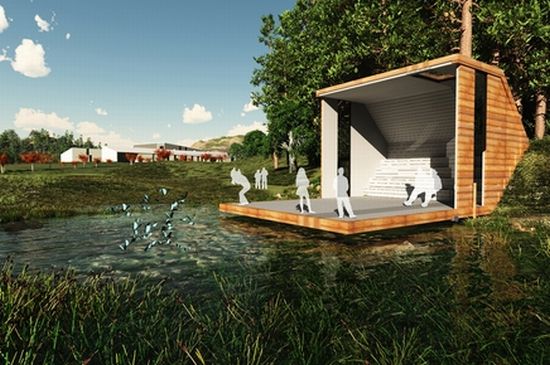 The rotatED is provided as a base shelter with the opportunity for schools to select features from a range of finishes to photovoltaic panels and toilets depending on the budget and specific requirements.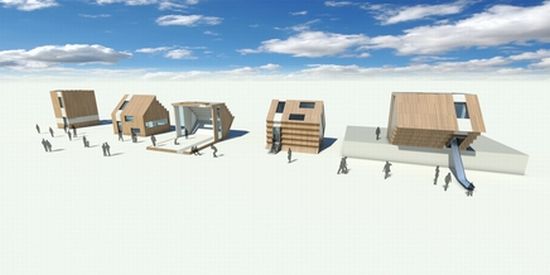 Via: Building